Moving to Costa Rica: Is It Right for You?
Costa Rica is one of the most sought-after destinations for retirees, singles and families looking for a new place to live. Year after year, it tops lists of "Best Places to Retire" and "Best Places for Expats." No less than three times in the last decade, it's scored highest on the planet's happiest countries index. But what makes it so?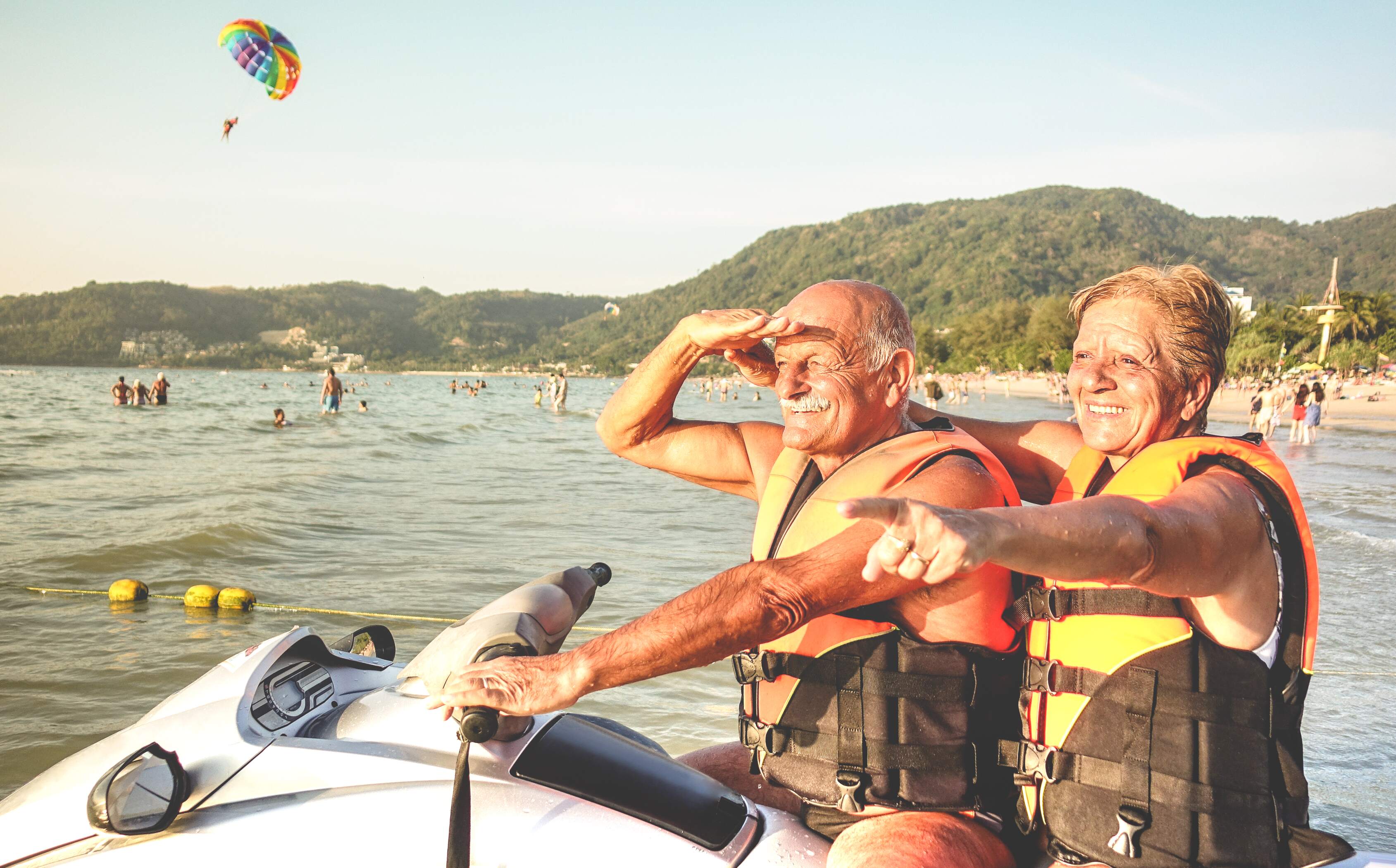 Yes, it's paradise
The weather, the people and just the vibe of the place make Costa Rica completely intoxicating.
Many people come looking to flee the rat race back home. Be it politics, consumerism or keeping up with the Joneses, they feel the need to escape. And they do find respite here. Things move more slowly; no one is in a rush. There is so much beauty to behold —a waterfall here, a toucan there. Ticos are renowned as some of the friendliest and most helpful people on earth. Another factor luring many to Costa Rica is the sustained absence of an army and presence of a stable democratic government.
Before deciding to relocate here, it's important to determine whether you can afford the lifestyle you want.
"My heart has always yearned for a tropical climate and slow-paced beach life," says Marissa Floyd, who moved here with her husband and two young children two years ago. "Costa Rica has the weather I crave and the lifestyle I want for my family."
Few would argue that the climate is divine, with an average year-round temperature of 80°F. There is a dry season and a rainy season, with many preferring the latter "green season" because a couple hours of afternoon rain makes flowers bloom and everything look lush. For those preferring a more temperate climate, the Central Valley has somewhat cooler temperatures and year-round flora.
With the new "Digital Nomad" trend gaining traction, plenty of folks are able to retain the same job they had in their home countries by doing everything remotely. WiFi quality is good in major cities and serviceable everywhere else making this an easy option. Others dream of buying a seaside restaurant or operating a hotel. It is fairly easy to open a business — requiring only a tourist visa to do so — which makes it enticing for entrepreneurs. Make sure to do research and have a good business plan. It is worth noting that a business can employ no more than 10 percent of its workforce as foreigners.
Some move to Costa Rica because of its health care system, consistently rated one of the best in the world and relatively inexpensive too. Expats who establish residency are eligible for universal Caja health care insurance coverage by paying a small, sliding scale fee. This enables them to receive treatment at any government hospitals or clinics throughout the country. Otherwise, privately delivered health care services in Costa Rica cost about one-quarter of what people in the United States would pay. Some patients come here specifically to receive services they cannot access in the U.S., including stem cell treatments for certain illnesses.
Things to consider
Costa Rica isn't right for everyone. First of all, are there things you can't live without? Then it may not be the place for you. Do you make twice weekly Target runs? There are no Target stores in Costa Rica. Nor will you even get your Starbucks fix outside the capital city of San José. So if you are someone who doesn't like making compromises, think long and hard about taking up residence here.
Also, keep in mind the requirement for keeping your tourist visa up to date: you have to leave the country every 90 days. Most people drive or take a group shuttle to either of the bordering countries, Nicaragua or Panama. Others take advantage of relatively cheap flights to destinations like Colombia or Mexico.
From an overall expense standpoint, living in Costa Rica is hardly inexpensive. Before deciding to relocate here, it's important to determine whether you can afford the lifestyle you want. Cost of living varies depending on where you live; the closer you are to the beach, the more expensive it usually becomes. Talk to people who live in the area you're looking at. How much do they spend on groceries? Average rent? A night out? Take these things into consideration so there are no surprises when you take the plunge.
And don't forget about your start-up costs. For renting, you'll need the first and last month's amount, plus security deposit. If you want to buy a home, mortgages for non-residents are very rare, so you'll probably need cash. Unless you live in a town where you can walk or take taxis, you'll need to purchase a car. Again, loans are difficult to get, so you may need to have cash on hand or find a place that takes credit cards. This is why you see many expats driving turn-of-the-century cars.
If you have children, school is a huge factor. Costa Rica's public education system is not like that in North America, and most expat families choose to enroll their children in private international schools. The costs can add up.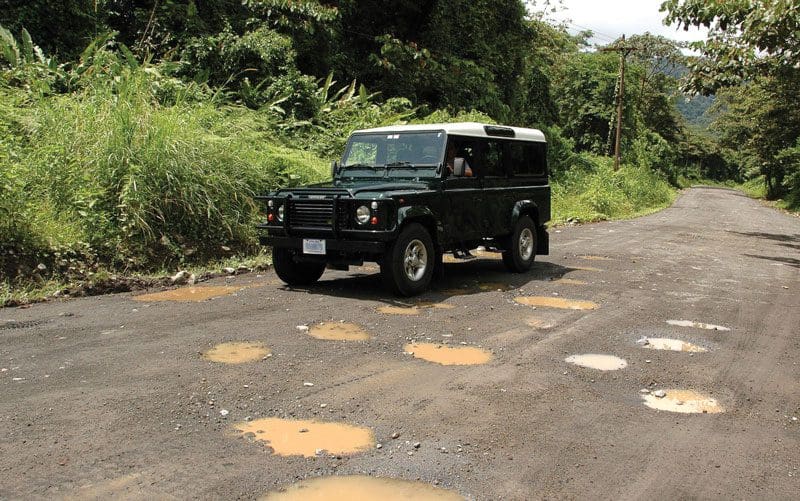 Are you scared to drive on less-than-perfect roads? Costa Rica is notorious for bad roads and drivers. The drivers in the metropolitan area blast you with horns, roaring motorcycles and yields on red. Stretches of unpaved dirt, mud, and gravel, single-lane bridges and rivers that sweep cars away are par for the course. And all of these must always be shared with pedestrians, cyclists, farm and construction vehicles and all types of animals. But then, if your ideal traffic jam is a herd of wandering cows, you have found the right place.
Last but not least, expect otherwise normal days in Costa Rica when your electricity and/or water stops for no apparent reason. It happens all the time and people make do.
All or nothing proposition?
The how-to aspects of moving here are up to you. Some people decide to leave their household goods in storage and rent out their existing home for a year or two, bringing little more than suitcases with clothes to Costa Rica, before deciding whether a move is right for them. Others take bolder measures in putting all of their furniture and belongings into a Costa Rica-bound shipping crate. Shipping rates vary but generally range from between $6,000 and $15,000 for a 15- to 20-foot container from the U.S. to Costa Rica. Others bite the bullet, sell everything and move down with only their checked bags. These folks usually rent a furnished space, at least at first, until they're able to purchase their own things.
All things considered, Costa Rica offers no end of reasons for being the happiest place on earth … ask any of the estimated over 400,000 foreigners now living here. Whether drawn by the people, the sunshine or the lifestyle, they have found the allure irresistible. Turn your dreams into a reality, live on vacation every day. Pura vida.
The CR Biz article on page 30 in the main magazine "Only Fools Rush In," elaborates on some of the key decision-making factors for moving to Costa Rica, particularly financial aspects.