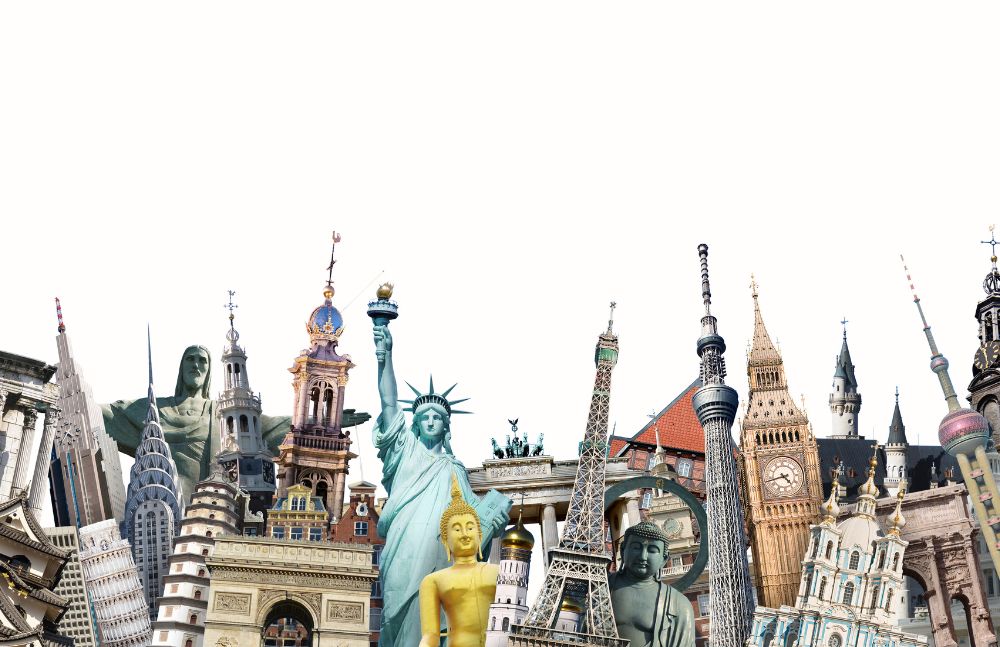 Back in the day, when I was working, I had a speaking tour with stops from London to Kuala Lumpur, SIngapore, Australia, New Zealand and Japan. The company booked my travel using a "Round the World" ticket. 
Yes, you can buy a plane ticket to go around the world!
They are not booked through a single airline, but through one of the three big airline alliances. You can follow the links below to go to the around the world site for each one. 
Each airline alliance has pluses and minuses, mostly on where they fly, so your destinations will determine the best one to choose.   
There are rules:
All have a minimum number of flights to book — typically three — as well as a maximum — between eight and 16 flights. 

Flights must be within the same airline alliance. 

Restrictions on the direction of travel (e.g. east to west only) and/or requiring you to cross both the Atlantic and Pacific oceans at least once. You really have to go all around the world.
The most remarkable thing about these tickets is the fixed cost. If you stop three times or 16 times, the price is the same. 
Our recent example: SInce one of the places we needed to get to was Darwin, Australia, nothing was cheap trying to get there one flight at a time. A round trip ticket to get to Darwin, Australia and back — no matter which way I tried — was going to be over $20,000 per person.  The Round the World ticket ended up being less than half that, all business class, and we could visit several additional countries. 
So, if you are planning a trip to the other side of the world, remember to check out the Round the World ticket.