Feria Verde: More than Meets the Eye and Satisfies Tastes
A decade after the idea was dreamed up by an eclectic group of visionaries, Feria Verde (Green Fair) is a flourishing venture into lasting community connections. In 2008, collaborators from various professions had the notion of a San José meeting point for like-minded friends, local producers and consumers dedicated to organic agriculture. In essence, it would be an urban common ground for promoting widespread sustainable lifestyles.
Through the non-profit non-government group Asociación Amantes de lo Orgánico (AAMOR), with support from the British embassy and United Nations small grants program, Feria Verde Costa Rica was inaugurated on May 15, 2010 — Farmer's Day in Costa Rica. From the start, it was destined to become much more than meets the eye as an organic fair. Feria Verde has stayed true to the concept of an inclusive meeting space for people from all backgrounds to create connections that develop and thrive. This occurs in an environment conducive to long-term health, sustainability and care of our food systems and Costa Rican communities.
Feria Verde also offers
a diverse range of
cultural programs and events.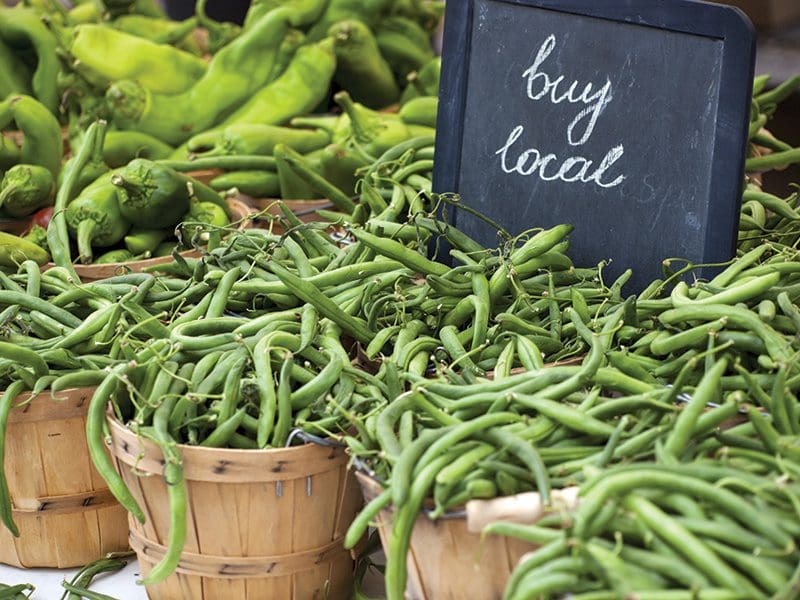 The Feria Verde model incorporates these seven elements: organic, local, artisanal, healthy, small-scale, agroecological and fair trade. Visitors can browse, shop and converse with a variety of vendors providing:
Fresh organic vegetables, legumes, tubers, fruits, and grains (rice, beans, corn, etc.).
Food from responsible livestock farming or fishing practices, including eggs, chicken, oysters, fish.
Processed organic foods: preserves, jams, ice cream, baked goods, sweets, dressings, wines and coffee.
Home care products: household cleaners and disinfectants, dish and laundry soaps.
Personal care products: shampoo, conditioner, deodorants, skin creams, bar and liquid soaps, makeup and baby products.
Artist/designer creations: jewelry, clothing, shoes and ceramics.
Restaurants and snacks: healthy and delicious food made on-site.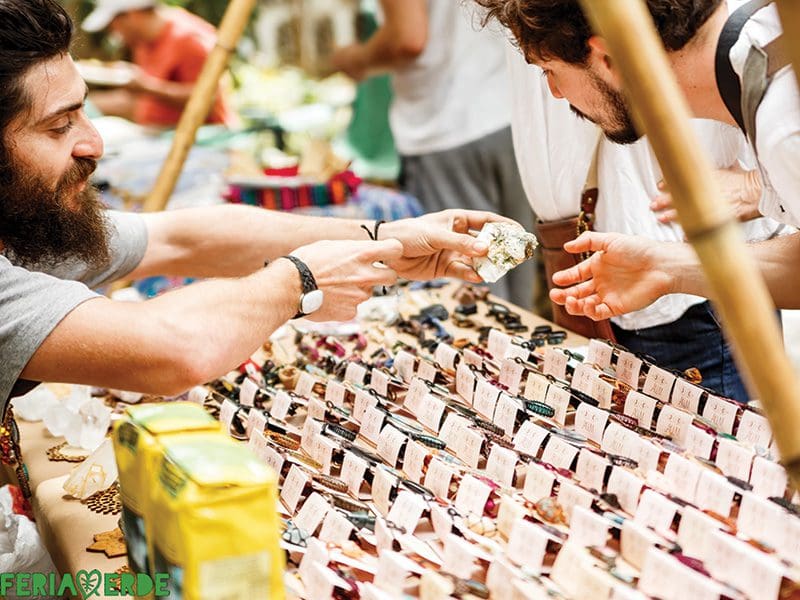 Besides being an open market venue for selling locally grown and handmade products, Feria Verde also offers a diverse range of cultural programs and events. The agenda includes live concerts, yoga, workshops (for example, parkour, aerial dance and percussion), talks and exhibits.
Where and When:
Aranjuez —  Polideportivo Aranjuez Park
 – Saturdays 7:00am to 12:30pm
Ciudad Colón — Old Market
– Tuesdays 1:00 to 7:00 p.m.
Visit us at:
Facebook: FeriaVerde
Instagram: @feriaverde