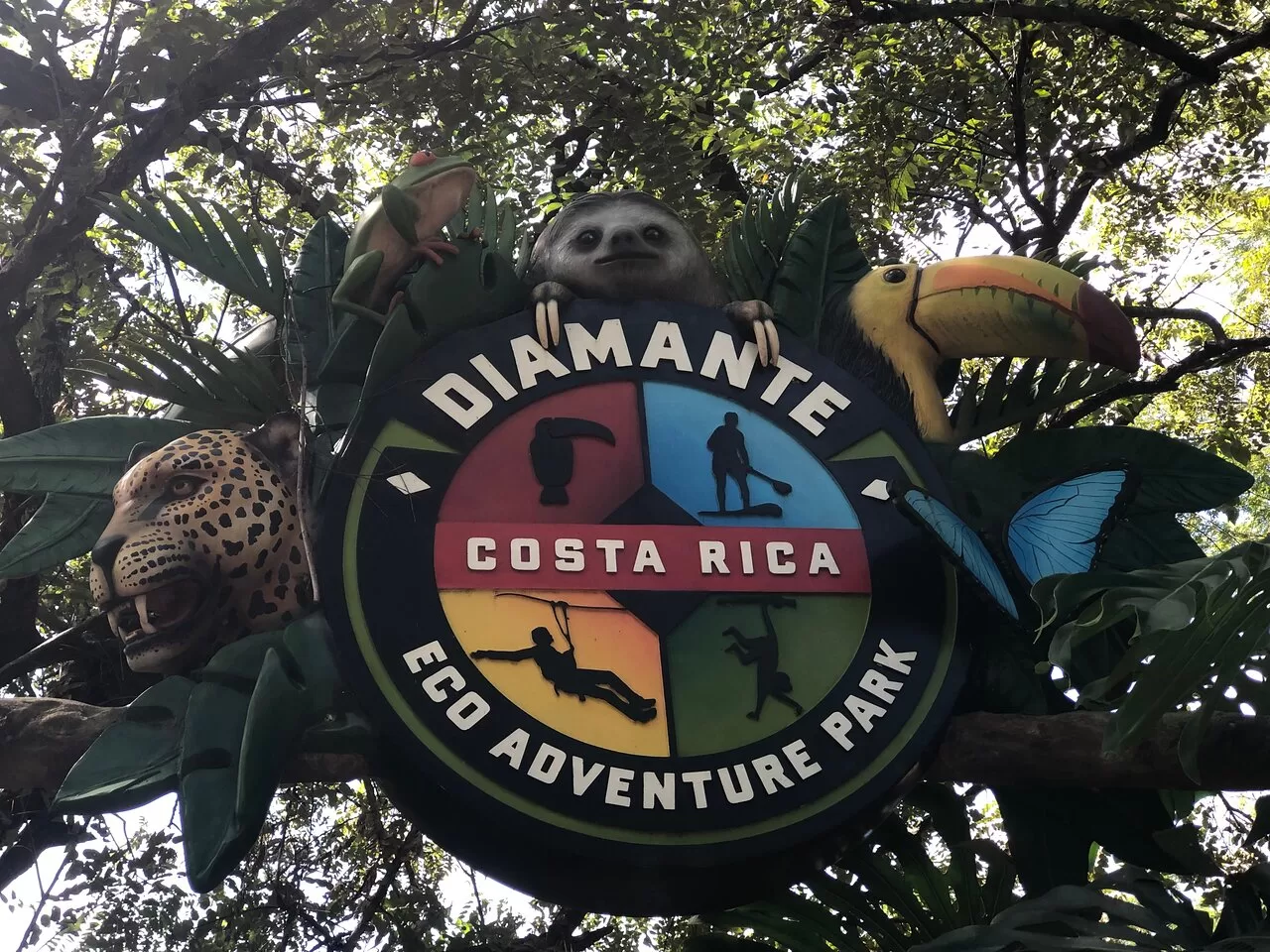 Diamante Hits New Heights
(Spanish below)
On a perfectly bright and clear January morning in 2012, while standing on a hilltop 300 feet above the Gulf of Papagayo, Julian Rembert and Jim Correll found the inspiration needed to create Diamante Eco Adventure Park. 
The two business partners had been active in the Guanacaste real estate market since 2005, when they moved to Costa Rica with their families. 
"Our families immediately embraced the active adventure lifestyle," says Rembert of the place that seemed to offer something for everyone. "The kids fell in love with everything from surfing, mountain biking and scuba diving to horseback riding." 
Weekends saw the two families looking for more adventure-packed activities to enjoy together, from riding ATVs to ziplining. They have since hosted hundreds of friends and family members over the years and seen firsthand the rise of adventure tourism. Costa Rica's diverse beauty, from rugged terrain and rainforest to warm oceans, combines with friendly people to create nature's perfect adventure playground destination. It was from the mountain's edge overlooking the panoramic Pacific vista that the two partners decided to use their years of personal experience and visitor feedback to create something new, exciting, and unique.
This property named El Diamante, meaning "the diamond," had what Rembert and Correll believed were the key attributes of an amazing eco-adventure park. Ocean frontage and mountains stretching down to the water made it easily accessible for the most popular Guanacaste hospitality options. When the time came to name their new adventure park, they opted to keep the historical name intact. 
"We felt that with the growth in Costa Rica's adventure tourism and increasing demand for high-quality tour options, the market was ready for a new and improved adventure destination," Correll says. 
The concept combined their love of nature, the ocean, and thrilling activities into one complete destination, perfect for families and adventure seekers. This vision began to take shape in relation to what friends and clients of Rembert and Correll liked most about activities like ziplining, and nature and wildlife-based parks. They also considered negative feedback from their clients and ways to better satisfy people's desire for more excitement with high-quality facilities and equipment.
Based on many years' worth of information and insight from travelers, the partners sought to build something new and awe-inspiring. They began to reimagine ziplining, a staple recreational attraction born in Costa Rica and gaining in popularity worldwide. 
"We wanted a new breed of zipline," Rembert says, "combined with a world-class animal sanctuary and wildlife education center to become the core attractions for the park."  
The entrepreneurs also wanted to include a botanical garden, complete with a typical Guanacaste farmhouse replica, where guests could learn more about the culture and history of Costa Rica with hands-on exposure to the production and processing of sugar cane, coffee and chocolate.  
The oceanfront location makes Diamante the only park of its kind in Costa Rica, Rembert says, "and our guests have the unique option to access the park via boat transportation." 
Correll adds, "Seeing Costa Rica by water is an adventure in itself,"  noting the park also offers ocean activities like kayaking, snorkeling, and paddle-boarding to go along with onsite ATV trails and horseback riding.
"This project took years of planning, permitting, and design, but our passion and vision never wavered," said Rembert. 
The zipline delivered what the partners and adventure seekers desired. Dual lines meant the experience could be shared by pairs of friends and family riding side by side. Creating the longest lines with an ocean view in the country offered guests the added benefit of a prolonged ride time while testing their limits soaring across the mountains with the Pacific Ocean backdrop.
Diamante's animal sanctuary is regarded as a model site. The owners worked with a team of professionals and the government to construct multiple habitats to care for animals in need.  Concern for the well-being of wildlife and environmental protection is reflected in the caliber of information and education visitors receive from bilingual guides and professional staff, eagerly sharing their love and knowledge of nature. 
Rembert and Correll agree that the process of transforming their vision into reality was intense and not without many difficulties along the way. 
"Seeing the finished product so well received in the market, watching the smiles on visitors' faces and hearing the screams and laughter of families making lifetime memories each day is certainly fulfilling," says Rembert. 
"Seeing our customers thrilled is second only to the impact we are having in our community by providing jobs and growth opportunities for local families," Correll says.