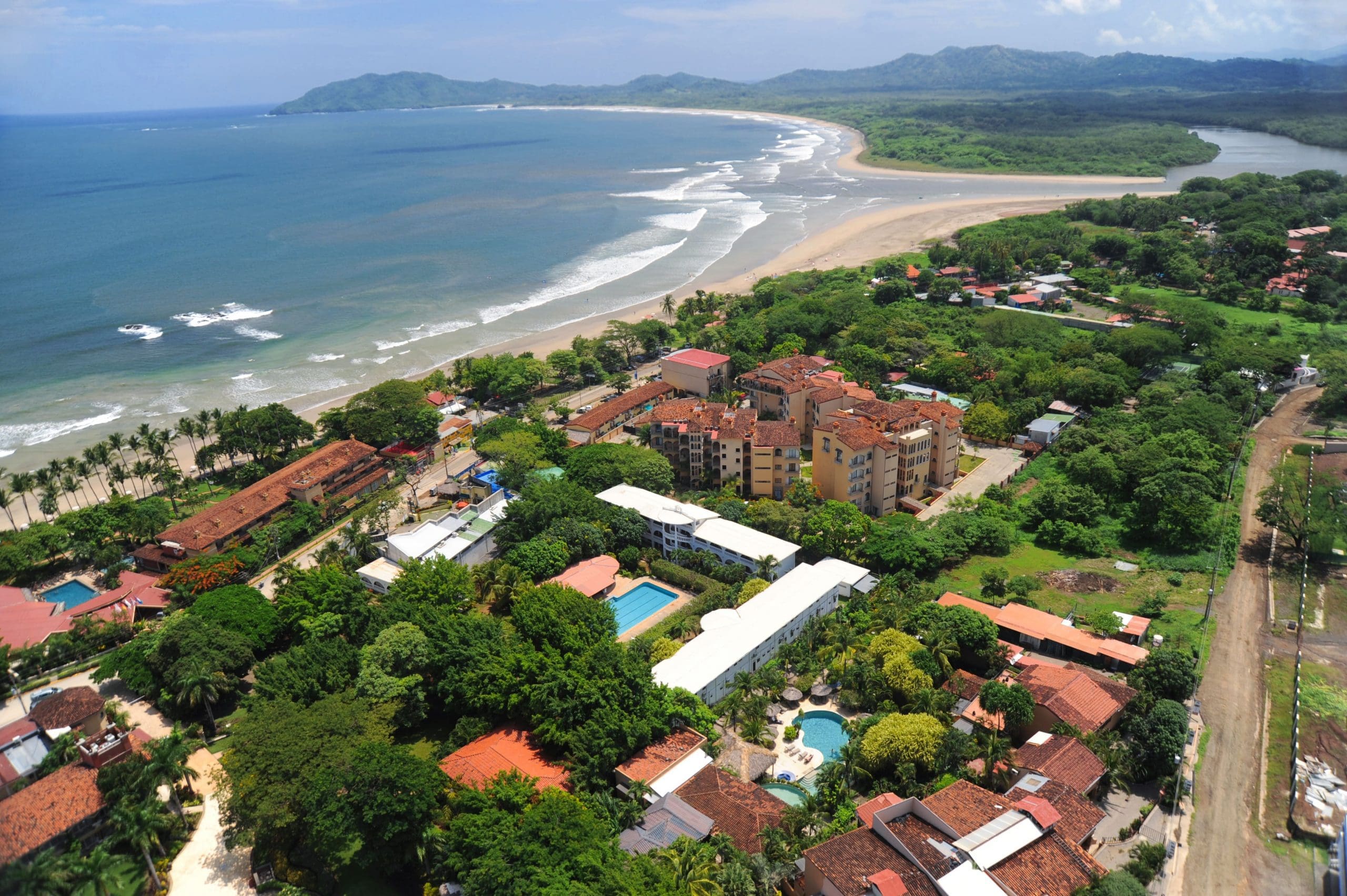 Costa Rica Property Options: Finding Your Own Piece of Paradise
WHEN VISITING COSTA RICA BOOK AN EXCITING ADVENTURE HERE
Choosing where to live in Costa Rica can be a daunting decision, but highly rewarding if you take the time to explore all the options. The Howler article Which Area of Costa Rica is Right for Me? can help you evaluate differences in regional locales. 
Applying those insights from a narrower standpoint, let's focus here on two key decision-making factors for property investment or home buying: budget and type of property. We'll look at the most common property options that are generally available throughout the country, with some advice on investment considerations.
When you are looking at real estate investment in Costa Rica, you usually look at your budget, the area and they type of property you want to invest in. In two related CR Biz articles on Costa Rica real estate considerations, we compared the geographic and lifestyle characteristics of seven different areas and offered tips on some great locations for investment opportunities.
Within most areas in Costa Rica, real estate listings can cover the gamut. You might find $25,000 golf course lots and multi-million-dollar beachfront or mountain top homes in the same region as well as condominiums and small to large ranches, priced from $100,000 to many millions of dollars. This article outlines the most common property options that are readily available in most areas, with some advice on which property types tend to be sound investments.
Individual decisions about real estate here also require an assessment of needs, wants and limitations. First, be clear about your priorities and what funds you have available, as well as how much time you're really willing to invest. Only then can you move on to determine the type of property you are seeking. Property types vary, but there will always be the common formula of investment risks versus investment rewards.
Is the property you have in mind within a community or is it a stand-alone detached structure? Each style of home comes with its own pros and cons. Residential communities provide security and a built-in social network to help you readily establish your new life. Expenses associated with common area amenities and property maintenance are shared with other homeowners. Research the development company, as well as the firm responsible for homeowner association (HOA) administration.
When considering an individual stand-alone residential property, security risks must be carefully assessed. Although Costa Rica generally ranks low on an international scale for violent crime, it is still an emerging country where police assistance may not be readily available everywhere.
Below are some of the most typical, widely available property options, with basic information to build on your knowledge. Examples of those currently available in the northern Guanacaste beach area (Gold Coast) are pictured in adjacent photos. You can find them in premier developments and popular locations, listed by realtors supporting our magazine with years — if not decades — of business experience in Costa Rica
Building lots
Most building lots range from 300m2 (3,000 ft2) to 2,000m2 (20,000 ft2). In most instances, it's permissible for structures, including pools, to occupy at least 60 percent, and possibly up to 80 percent, of the land area. A word of caution, be careful of road access and slope design. What seems okay in the dry months may not be okay in the rainy season during powerful storms.
For any undeveloped ("raw") land lot, the need to fully vet  — in fact, triple-verify — what is or is not permissible/accessible cannot be overemphasized. Thoroughly investigate zoning and permitting restrictions, as well as water and electricity availability. Some areas have a building permit moratorium based on water supply, so be absolutely certain about water access. Also, from the start, be fully aware of the permitting process itself and timelines involved.
Existing (turnkey) homes
Buying an existing home can be the quickest way to move in right away or start receiving rental income. However, this can be tricky in Costa Rica. There is no standard municipality inspector ensuring the structural integrity of a building. Liability rests with the architect or engineer who signed off when the home was built and legal recourse in that instance is all but impossible if something does go awry. Many buyers come to regret jumping too quickly into this kind of home purchase. They pay full price for the prime location or style they wanted but are unpleasantly surprised when the house proves substandard and ends up costing a lot more in the end. Again, be clear about road access and slope. If the property is in a community, inform yourself about the HOA fees, rules and management conditions, if any.
Apartment or townhome condominiums
These generally offer security and an instant network for building relationships in Costa Rica. But just remember, you can't pick your neighbors!
Attached condo unit structures/complexes offer some distinct advantages over a single detached unit. HOA fees will include security, landscaping of common areas and pool maintenance. They offer a great environment to meet and socialize with others. They also offer potential rental income opportunities, often with complete property management services available.
Farms/Fincas
These are usually for agricultural use and can include all types of crops, from fruits and vegetables to teak and reforestation projects to raising cattle, horses, chickens and other livestock. Most people who invest in fincas have had a lifetime dream or experience with this type of lifestyle. Only 30 percent coverage of land by building structures is allowed on a finca agricola, which is technically a farm lot of at least 5000m2 (over an acre) in size.
Development property
This is usually for those with previous development experience and are looking for long-term investments. Investors can make a good profit, but must have a good team and investment strategy in place to make it happen in this emerging market in Costa Rica. One way is to partner with a local developer who already has a proven track record.
Existing Income property
This can be as simple as purchasing any kind of income property in Costa Rica, from fully managed rental condos or hotels to restaurants or commercial strip malls. Your due diligence process must be very thorough, with reliance on the right team of professionals to accomplish it.
Investment-wise, this may be the ideal opportunity for some people . Buy the entire building or multiple units and rent them out (either long- or short-term) while living beside your investment with the income.
Check it Out … Costa Carefully
As is the norm everywhere in the world, the key to purchasing residential property in Costa Rica is to be vigilant and diligent. Costa Rica is one of the most economically and politically stable countries in Latin America. However, as in most developing nations, there are challenges and barriers to overcome. The need to improve government efficiencies results in many public institutions being streamlined or even closed. Restructuring of education at all levels has been proposed in a further effort to fulfill national growth objectives. Most importantly, measures to further strengthen Costa Rica's democratic backbone are taking high priority. You need to know this upfront when considering moving or investing in the country.
As the saying goes: "The only really stupid question is the one you didn't ask!" So, ask lots of questions. Then do your research. Not only speak to knowledgeable people, but get to know your chosen area firsthand. Ideally, try to live in an area for at least four to six weeks before making a purchase decision, or preferably, for two seasons.
As another saying goes: "If it's too good to be true, it probably is!" Do not trust anyone who insists otherwise … even your realtor. Find support by the professionals you have engaged to advise your process. Get second opinions and speak to locals whenever you can.
Costa Rican real estate is currently a buyer's market" That means there ARE great deals available! But knowing what to be cautious about is the only way to determine if it is truly a fire sale or has a motivated seller.
We are not trying to scare you; we are trying to educate you. Costa Rica is not for everyone. Howler wants your real estate experience here to be positive. The only way we can ensure this is by sharing our own knowledge and experience — the good, the bad and the ugly — for you to make your best decisions.