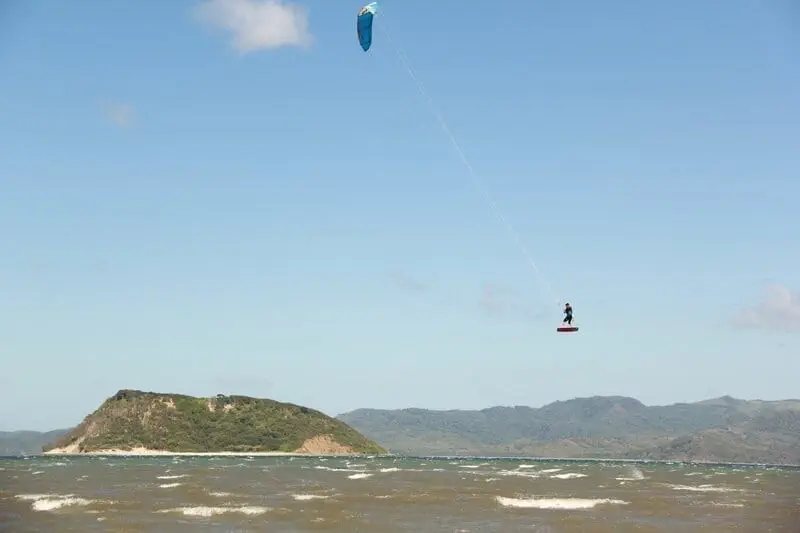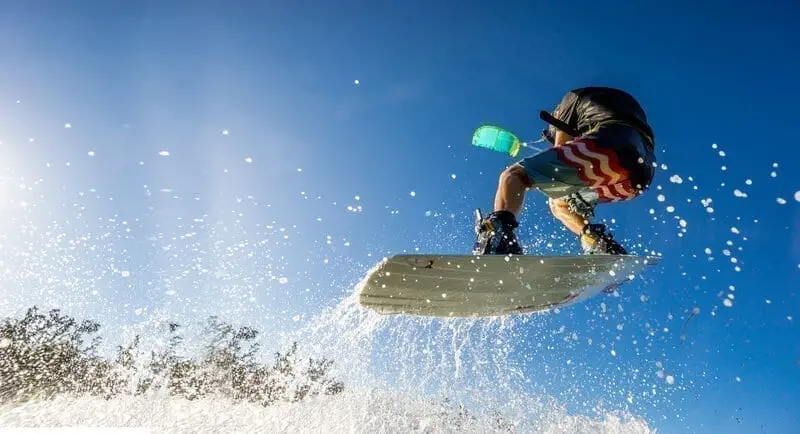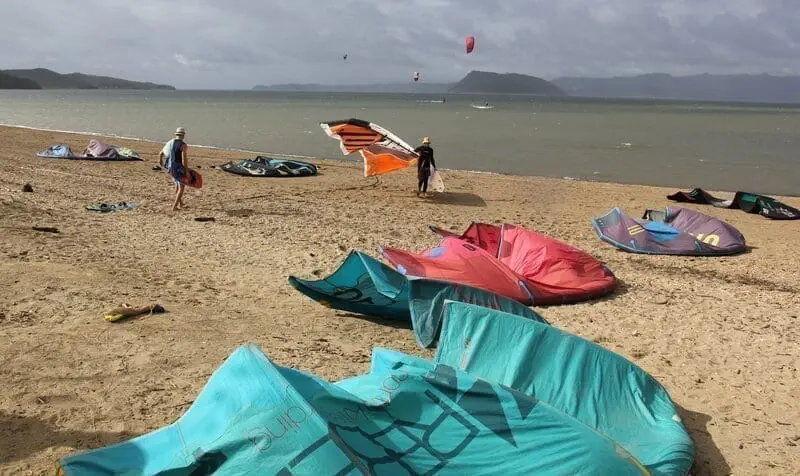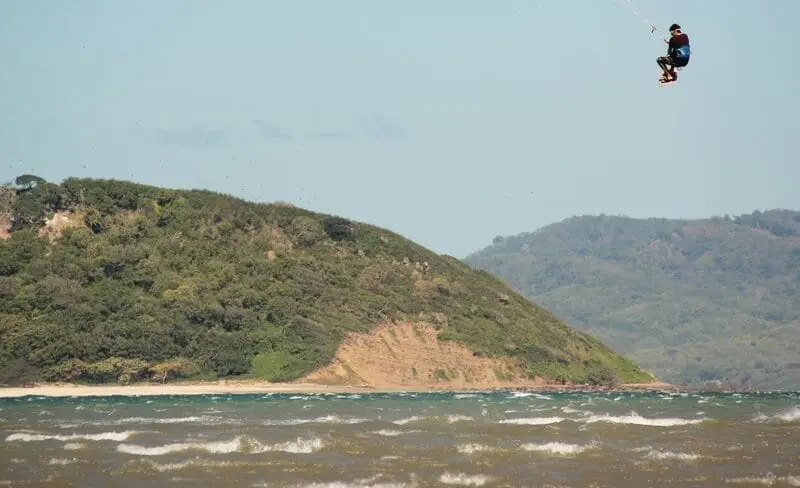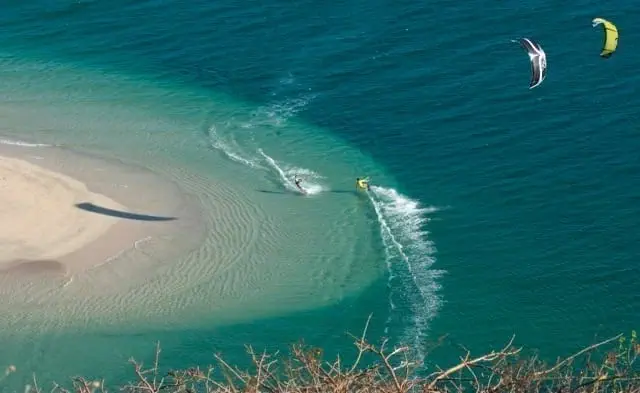 Boarding Without Borders
DEFINITIONS:
Kiteboarding: A water sport in which the power of wind through a kite pulls you across the water on a board. It combines aspects of various similar sports such as windsurfing, surfing, wakeboarding, snowboarding, paragliding and skateboarding. 
Kitesurfing: A style of kiteboarding specific to wave riding (but sometimes "kitesurfing" and "kiteboarding" are used synonymously to describe the latter sport).
As a pioneer of kiteboarding in Costa Rica, where I've been privileged to teach the sport for nearly 20 years, I can recommend no better place for chasing the same passion. Whether venturing out for beginner lessons or to practice advanced moves, there's nothing like sharing the warm waters with sea turtles, dolphins, tuna, pelicans and occasionally, whales, in what is widely regarded as Central America's premier kiteboarding location.
Those unfamiliar with kiteboarding may be fascinated to know it's a tri-dimensional activity — you can ride, jump and fly without being a pro. This is achievable after a few weeks of practice if you want to push your limits. For those wanting to push even further, imagine these kiteboarding records. In 40-knot winds, one jump reached 28.6 meters high with an airtime of 8.5 seconds. Some kiteboarders have exceeded 55-knot speeds, outpacing large trimarans to become the fastest wind-powered crafts in the water!
Different styles of kiteboarding include freestyle (wake style or air style), freeride, speed and course racing. More recently, foil kiteboarding has gained popularity. Having been introduced to Costa Rica in 2000, kitesurfing is ideally suited to the conditions where four fully equipped training sites now exist: one on Lake Arenal and three at Playa Copal, Bahia Salinas in La Cruz, Guanacaste. Bahia Salinas, whose northern area is in Nicaragua, offers more than 300 windy days per year, from early November to the end of August.
Besides being havens for local kitesurfers, these schools offer equipment for rent,  certified instructors and kitesurf classes from "zero to hero" experience levels. Beginners and advanced kitesurfers alike, and all levels in between, can find the right conditions and services. Above all, they can't help but be inspired by the natural beauty at Costa Rica's beaches. 
__________________________________________________________
Dream Locale in Costa Rica
Blue Dream resort offers an all-inclusive experience for kitesurfers learning, practicing and savoring the sport in idyllic surroundings. The southern area of Bahia Salinas, with Bolaños Island, is the owners' favorite kitesurfing spot in Costa Rica, with side/onshore winds.There are no buildings or structures on the beach here, only shaded areas with hammocks are available for relaxing, sharing, and hanging out with local riders and kitesurf instructors. 
It's a great place to learn. We have a private entrance to reach the best spot (upwind) at the kite beach, so you don't have to walk with your gear and you can park your car behind the launching spot. After just three or four hours of lessons, an absolute beginner can already appreciate the beauty of this sport. During the second day, your adrenaline pumps higher as you learn to plan on the water and enjoy your first rides. From the third day on, you are independent … you can practice all you learned and start progressing fast.
Hope to see you in the water!
Information:
Nicola at 8826-5221
bluedreamcr@gmail.com
www.bluedreamhotel.com
Instagram: bluedreamresortcr
FaceBook: Blue Dream Resort Costa Rica