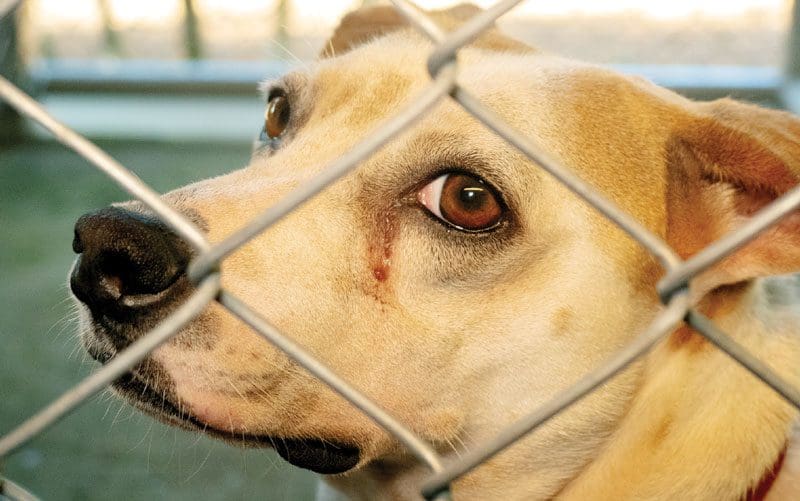 A Place In Between: Boarding Facility for Rescue Cases
A Place In Between: Boarding Facility for Rescue Cases.  As many Howler readers are aware, Hospital Veterinario Cavallini has been working to help Guanacaste communities in various ways over the years. Animal rescue cases are an important focus of our efforts in providing special discounts to caring individuals and groups who do what they can with limited resources. The late Dawn Scott in Flamingo was an early role model for this kind of partnership with dedicated volunteers helping animals in need. Dawn's outstanding example has since been followed by the leaders of groups we are privileged to collaborate with: Barbara Deppe with Barbara's Animal Rescue Clinic, Linette Matamoros at Yo Seré Su Voz Guancaste and Doris Luby of Homeless and Helpless. These registered non-profit charitable organizations rely on donations to make such a remarkable impact on animal well being.
A current priority needing attention and financial support is the boarding facility we are building for rescued dogs. The boarding facility is designed for dogs recovering from non-infectious illnesses to stay during their transition to being ready for adoption in the near future. They have a chance to gain weight and strength being fed a healthy diet, while also getting used to being around people and other dogs. Also while boarding here, some of the dogs are being treated for skin conditions and common diseases like tick fever.
This meets a critical need in the community that may not be readily apparent even to most animal lovers
This rescue dog boarding facility meets a critical need in the community that may not be readily apparent even to most animal lovers. As always, our clinic will continue to provide treatment services for rescue cases at a discount, with donations covering the cost. However, we cannot afford the expenses of operating an animal rescue shelter for long-term or permanent boarding. For example, there are building maintenance costs for services such as electricity and water. At least one staff person is needed on-site 24-7 to care for the animals, including regular walks and weekly baths. Properly registered volunteers are always welcome to assist.
The boarding facility project has been led by architect Amaya Artiñano, who previously managed the creation of our clinic and Dogs Hotel. The new boarding facility currently consists of cages at our property, where the roof and basement are in place. Construction of the facility is nearing completion, with the costs being covered by our own resources and donations from clients and friends. Comaco assisted with preparing a list of building materials and supplying them at a special discount to support the cause. Reserva Conchal has been involved with donations and volunteer work.
We appreciate any donation you are willing to make, either in person at our front reception desk or to the following account: 100-01-060-000835-6, Banco Nacional, Hospital Veterinario Cavallini, Cedula Juridica: 3-101-455763. Please indicate on your donation: "Boarding Facility for Rescue Cases" or contact us directly. We are willing to credit sponsors for regular maintenance of the project. As always, a tax receipt will be issued for all contributions.