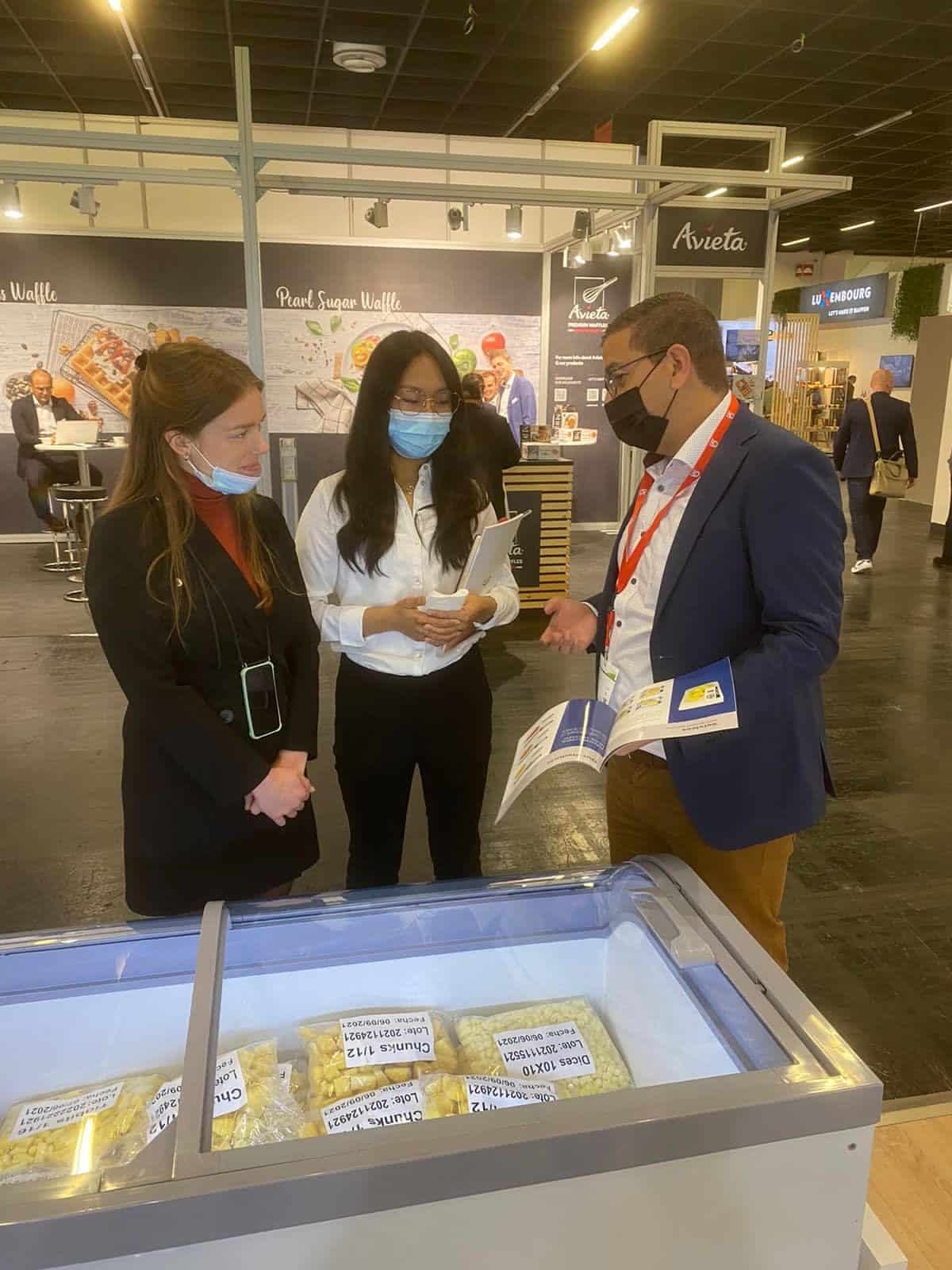 A small but dynamic export delegation showcased some of Costa Rica's most attractive food and beverage products at the recent Anuga international trade fair in Cologne, Germany.
Teams representing 10 national companies made the trip to join some 4,500 exhibitors from 70 countries for a diverse program of meetings and networking events from October 9 to 13. Their presence on behalf of Costa Rica's third most important export trade sector — the food industry accounts for 14% of internationally shipped goods — was impressive and well received.
The Costa Rican delegates promoted the products of these businesses:
See this article in the magazine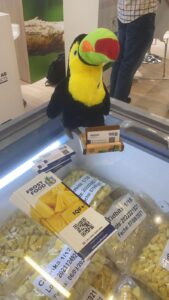 Frozen pineapple
For Michael Dahler of Frost Food Costa Rica, the Anuga trade fair was an opportunity to highlight the company's complete range of refrigerated, export-ready products. Located in the Sarapiquí region, the Frost Food production facility takes advantage of its proximity to pineapple plantations to offer frozen pineapple slices and fruit juices.
Frost Food's presentation also shone a spotlight on the capacity of Costa Rican industry to innovate. It demonstrated that economic development goals can be compatible with respect for the environment.
Frost Food's business goals are perfectly aligned with current trends towards a more sustainable agro-industry. In collaboration with the German company Reinartz GmbH & Co KG, Frost Food Costa Rica now hopes to use the organic waste from pineapple crops — huge volumes of crowns and peels that are difficult to dispose of and previously unusable — to produce animal feed and biogas.
Anuga the global leader
As the world's leading trade fair for the food and beverage industry, the Anuga event takes place every two years. In fact, the unique concept actually brings together 10 trade shows under one roof in a massive exhibition center measuring 284,000 square meters. It's a forum for providing the latest information on cutting-edge developments, connecting supply and demand sectors and offering diverse taste experiences. This year's themes included fine food, frozen food, organic food and beverages.