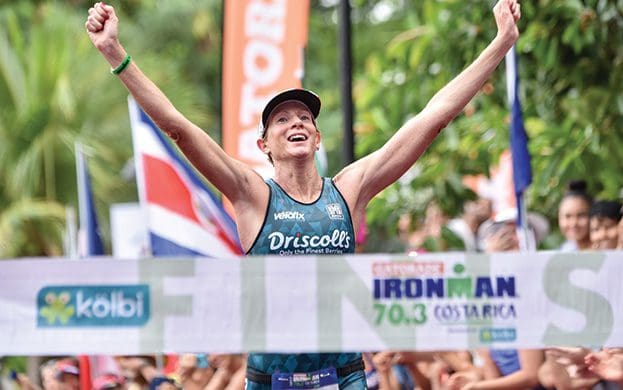 Ironman Costa Rica 2018
Ironman Costa Rica 2018: If you're feeling in the mood to swim a mile, bike 56 and run 13, it's not too late to register for the Ironman 70.3 half-triathlon in Costa Rica, taking place June 24 in Playas del Coco for the second year in a row.
"I'm looking forward to having another great event," said Wilber Anderson, the Costa Rican founder and CEO of Miami Tri Events, an Ironman licensee that organizes triathlons in Latin America and the Caribbean, which will be handing out $15,000 in prizes to the first five finishers.
Roughly half the competitors will be Costa Ricans
in this year's Ironman Costa Rica.
The race attracted a capacity field of roughly 2,000 athletes last year, Anderson said, and he's hoping to see the same interest this year. Top finishers have a chance to qualify for the Ironman 70.3 world championship in November in Nelson Mandela Bay, South Africa.
The "70.3" stands for the number of miles: 1.2 swimming, 56 biking and 13.1 running, in that order. Racers start at the central beach in Coco, in front of the Paseo Amor de Temporada, and swim a big triangle in Coco Bay.
There'll be a big corral that will release 18 to 20 waves of 120-125 people every four minutes, based on their age, Anderson said. There will be 32 lifeguards, three jet skis, four boats and four scuba divers on hand if needed. (This triathlon costs upwards of $500,000 to stage, he said.)
More Articles about Playas del Coco and Area
---
Loco for Coco
Playa Hermosa
Chef4U -Private Dining Perfected

The soccer field in downtown Coco will be a transition area where up to 2,000 bicycles will be stored. Competitors bike down the main street and up the big hill outside Coco, all the way to Sardinal and San Blas, and they have to do this loop twice.
Then they return the bike to the transition area, put on their running shoes and head out for a 13.1-mile half-marathon, in part through the La Chorrera residential area, again with a couple of loops. The finish line is right on the Paseo Amor de Temporada, the walkway along the main beach in Coco.
So how was Coco chosen for this event? Anderson is from Alajuela, he's been swimming since he was 8, and he got hooked on triathlons around the age of 17. He started Miami Tri Events close to 20 years ago and organized the first Miami triathlon. Four years later, he said, he was running the largest Ironman in the world, in Miami, with 3,500 racers.
To do a triathlon in Costa Rica, Anderson said, required close access to an international airport, enough hotels to house all the competitors, a gigantic swimming pool like Coco Bay, and terrain that was scenic and challenging but not too mountainous for the biking and the running.
Playas del Coco passed all these tests in flying colors, and the 2017 event was a big success.
"The temperature is a little tough because of the humidity," he allowed.
But hey, if you wanted to stay in your air-conditioned hotel room all day watching TV, you probably wouldn't be a triathlete.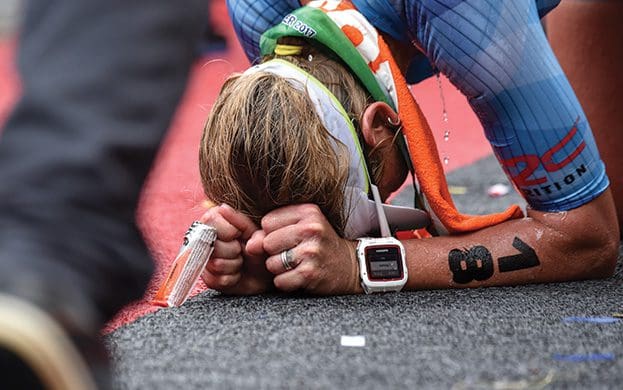 Roughly half the competitors will be Costa Ricans, Anderson said, and the other half from all over the world — 42 countries were represented last year. Some of the main countries represented this year so far are Costa Rica, the United States, Mexico, Guatemala, Nicaragua, Chile, Panama, Colombia, Honduras and Argentina, plus Hungary, the Virgin Islands, Barbados, Bermuda and Brazil.
Last year the event pledged to donate money to build a footbridge between the Paseo Amor de Temporada and points north, but organizers were unable to obtain the permits because the bridge would have crossed a stream emerging from a mangrove.
"I'm going to go ahead and continue supporting the community through schools," Anderson said. "Last year we donated sporting equipment, balls for football and all kinds of sports equipment. And we're going to donate books and pens and other items that kids need at school."
The action gets underway at 6:15 a.m. on Sunday, June 24. There will also be an expo June 22-24 in the Pacifico Retail Village behind Hard Rock Café offering all kinds of sports and nutrition equipment and souvenirs.
Visit the official Ironman Costa Rica website