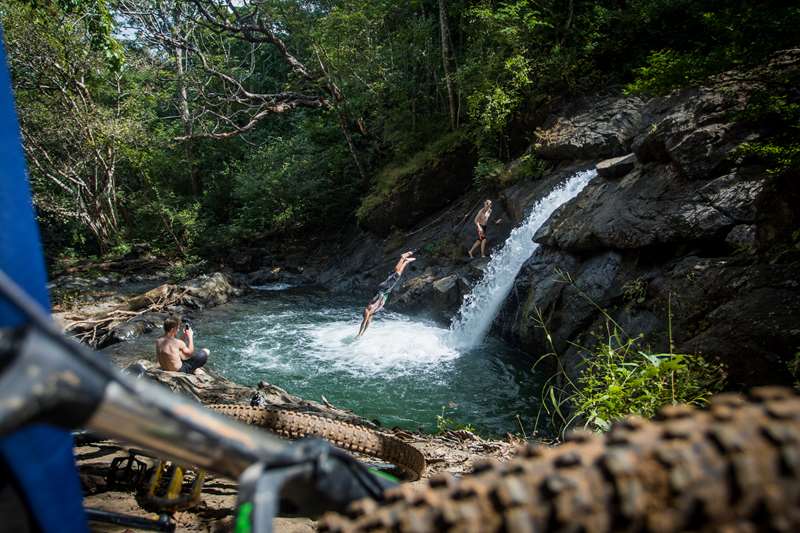 Ocean views, jungle canopies and river crossings are just a handful of features Guanacaste bike trails have to offer. Whether you're riding below a volcano or cruising the coast on some smooth single track, biking in the Guanacaste peninsula is growing. Mountain biking is a billion dollar industry and has exploded around the world, recently beginning to gain speed in Central and South American countries.
The hills surrounding the coast are a builder's paradise, offering great terrain and options for a more advanced way to build sustainable and steep trails. Trails can often take more than a couple months to build as there is a lot of clearing to be done in heavy vegetation sections. Often the land is surveyed to identify the best way to incorporate the land just as it is. A well-built trail never forces a trail to be something it's not; for example, professional builders look for flow in land that creates a natural trail defined by the land's curves and definitions. A deeply cut trail, fighting the flow of the land, often proves detrimental in the long run and causes extensive erosion issues as water enters the trail design. This is caused by a "fall line" design, meaning the trail was cut to direct the least resistant path for water to flow. A great trail is often like a roller coaster: not only is it fun to ride but it sheds water through the pitch of the trail. It's a win-win!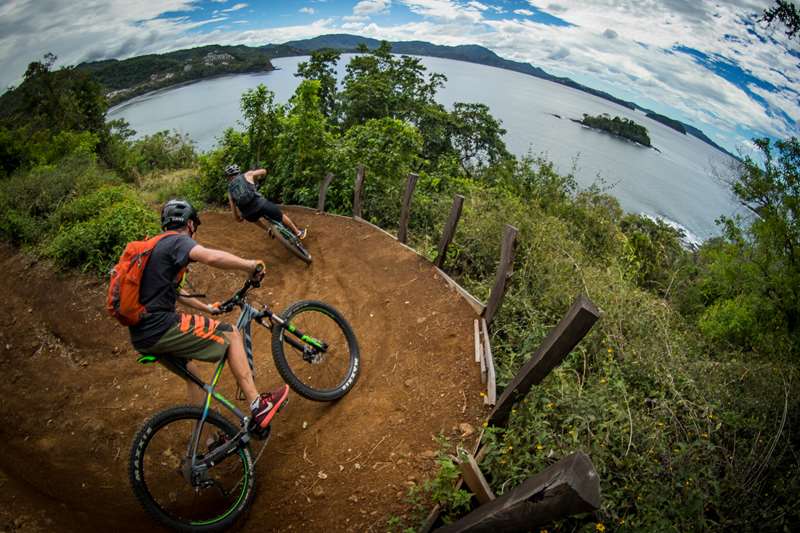 The Guanacaste peninsula has around 200km of mountain bike trails available to riders. In the north I just finished building a trail at Las Catalinas, a small ocean community that supplies all your outdoor needs. This hiking/biking trail system offers around 30km and about three hours worth of riding. What makes Las Catalinas unique is they are right on the beach with restaurants you can hang at after a great day of riding. The trails are smooth and mostly three feet wide making it welcoming for any skill level and different kinds of bikes. If you don't have your own bike, Pura Vida Ride offers all ranges of rentals. You can rent just the bike if you want, or get a trail package including mountain bike, helmet and instruction for around $100/1.5 hours on the single track short loop or $150/2.5 hours on the single track long loop as well as a $15 trail pass. Prices are reduced for multiple riders.
The Guanacaste Peninsula is a unique place in itself and can only grow through mountain biking. Very few trails have ocean views, making the Las Catalinas trail truly exceptional. The industry is exponentially growing and attracting more people to the beauty of two wheels. As I see it, it's only an economic boost that Costa Rica has to gain from building more trails.