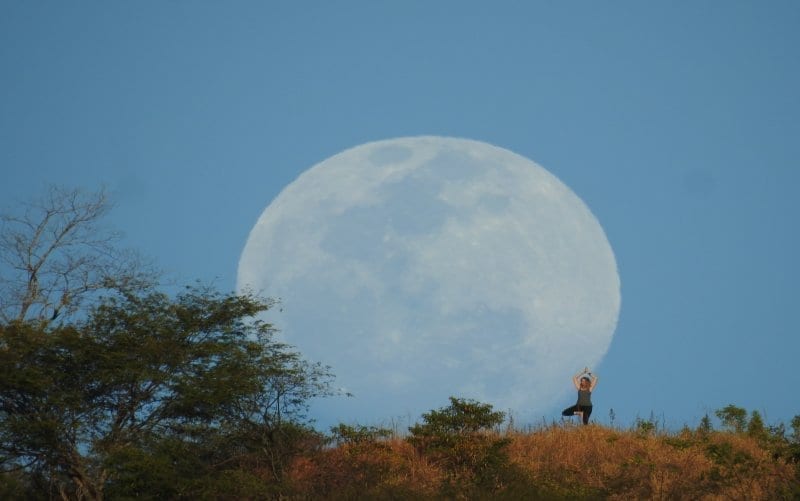 Wilberth Sanchez in the Moment
Letting Nature Work its Magic
Follow and like his work on FACEBOOK!
It's as if Wilberth Sanchez was born seeing the world through his own unique lens. Although still a young man, he has created a lifetime's worth of lasting impressions by capturing spontaneous moments in time with his camera. In many cases, the emotional impact on those beholding his photographic talents extends to strangers as well as family and friends.
Having aspired to own a camera for some time growing up, Sanchez purchased his first one at the tender age of 12, paid for from his earnings selling chickens. That was 27 years ago, a time when his passion for photography received little support from family members. It would take another 15 years before he was able to purchase his first digital camera, a very simple model.
Next came an upgrade several years later, when his friends and family could not help but take his endeavors seriously by offering encouragement and support.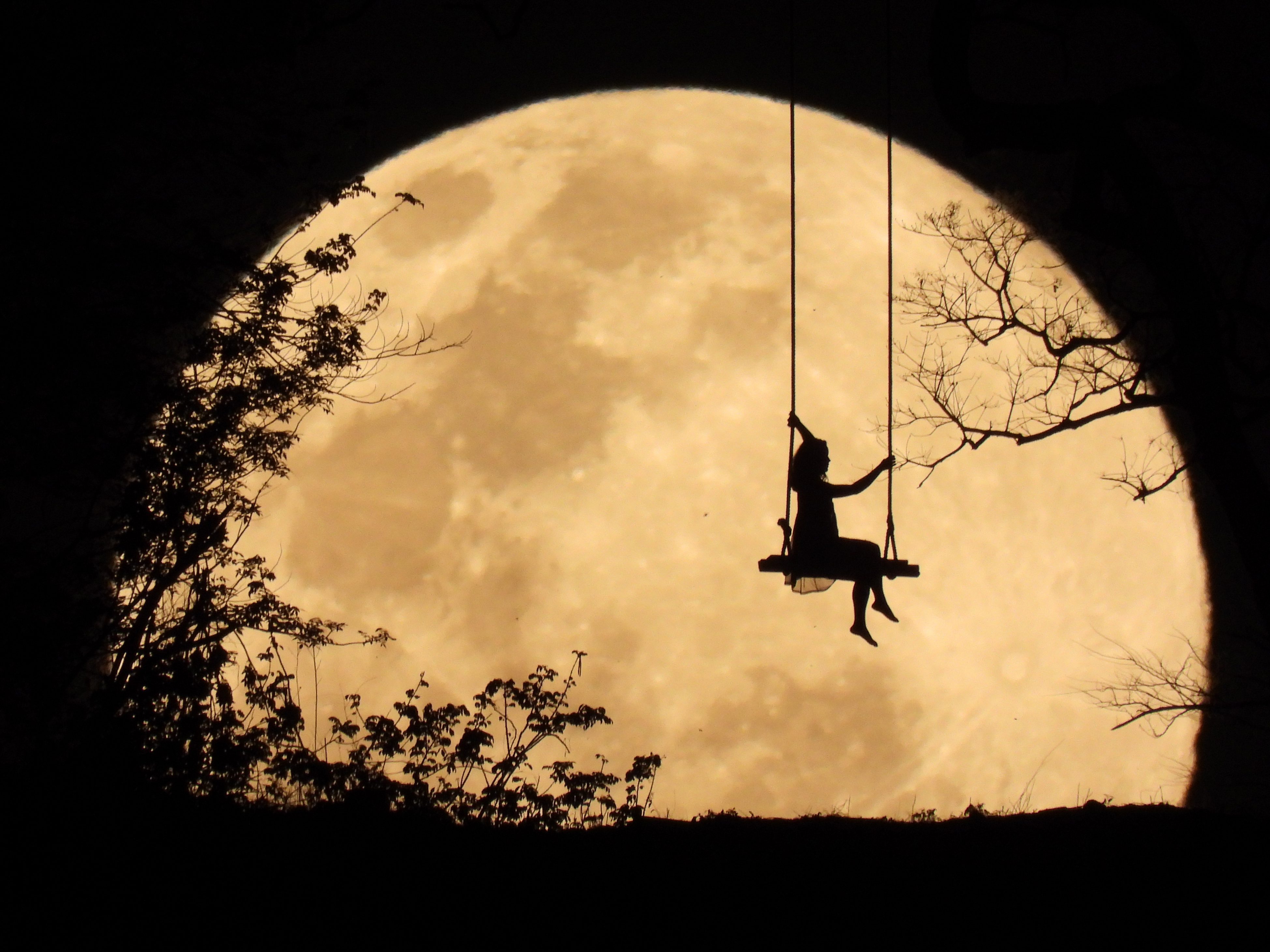 Readiness for whatever crosses his path is the key to Wilberth's unique style, whether photographing nature or people. His camera is always handy for bringing to life the authentic, unassuming, sometimes playful raw image through the convergence of reality and imagination. Sanchez is known for his finesse in capturing out-of-the-ordinary moments and situations that the average person never sees on an everyday basis. 
Relying on his entirely self-taught skills and experience, Wilberth uses mostly basic camera settings and lets nature do its thing to make the magic. He capitalizes on the natural position and nuances of his subject from behind the lens, without the intention of retouching the image later. The objective is to stay true to the organic moment he seeks to preserve. 
A large zoom lens gives Sanchez the advantage of catching details not often seen with the naked eye. Whether it's a sunset dipping down into the horizon or a moonrise cresting the mountain, the results never cease to astonish.
Born in Guápiles, Limón, Wilberth moved with his family to La Fortuna de San Carlos when he was 6 years old. As a young adult, he settled in Potrero, which he has called home for the past 18 years.  
In and around Potrero/Surfside, Sanchez is widely admired and respected, including by the people he works for. His sense of humor is as widely appreciated as his quickness to help in the community, be it driving people to the hospital when needed or lending a hand to help a neighbor. He has also been instrumental in helping organize some of the first volunteer groups to clean the beaches in the area. 
Through the creative expressions of his photography and the example he sets as a local role model doing good works for others, Wilberth Sanchez is an inspiration to all who know him.
A Moon Chaser's Story
Wilberth Sanchez's enthusiasm for rising moon photographs is not a well-kept secret. Those marvelling at the breathtaking results have included seasoned photographers with years of their own experience, curious about his techniques. 
In his own words, here is the story of Wilberth's remarkable patience and perseverance as a moon chaser.
 "I was returning from the Tamarindo airport to Potrero one evening, passing through Villarreal, when I noticed the moon rising up from behind a hill. It looked giant! I decided to return the next day to try to photograph it, but was unable to locate it. I returned home disappointed. 
"After reading that every day the moon would rise about 40 minutes later than the day before, I decided to try again the following month, but did not succeed then either. 
"Months later, after returning from Las Catalinas, I spotted the moon again in her full state. It was then that I realized it depended on the distance between me and the hill, so I started looking for locations at a certain distance. After a few attempts I found a perfect place to photograph the moon.
"I had a dream of being able to take someone to the top of the hill and place them in the photograph in front of the moon as she was rising. Finally I found someone with the same  interest in the moon like my own, and was able to capture the very picture I had dreamed of. 
"Of course this photograph was not simple to take. Each time we returned to the location it was impossible to know where exactly the moon would rise. But that also makes it more exciting … not to mention running down steep inclines and quickly cutting debris or branches that obscure the view. 
"I have learned that the moon can rise more to the right or left each day, depending on the month of the year. You can go out every day from half an hour to an hour later than the day before, and only four or five days a month provide the best window of opportunity to photograph the moon. 
"In addition to having the right location and planning carefully, you need a camera with a great zoom. It takes intelligence calculating distance and rising time, and someone willing to hike through the brush and mountainside. Of course, you also need really good luck."
Serendipitous Spectacle
This serendipitous story says a great deal about the inner essence of Wilberth Sanchez, whose perceptions of beauty in his outer world are too compelling not to share with others. He tells us what happened on the evening of February 7, 2018.
"I was returning from San Carlos to Flamingo. Just after Bagaces I noticed an amazing sunset. I was so captivated by the sight that I pulled my car off to the edge of the road and started shooting photos.
"In one of the photos, there was a vehicle in the distance. I captured that vehicle on the crest of the hill with the sunset in the foreground. The night sky was riveting with clouds against a blood orange backdrop, the distant car a mere silhouette of darkness.  
"After arriving home and loading the photos on my computer I enlarged the photo that showed the vehicle. I kept enlarging it several times until eventually I could make out the license plate number. This photograph was so special that I decided to start searching for the owner of the vehicle. I wanted to share it with him. 
"I looked in the national registry to find the license plate number and found the name of the owner, also in the registry. Then I looked for the name of the owner's children and with that information began searching on Facebook for people with that name. I managed to find the owner's Facebook page. I sent him a message but he never replied, so I wrote to his children on Facebook, waiting for someone to respond. 
"Finally one of these family members saw the message and answered me. He told me that he was the car owner's son, and that he would pass the photo on to his father. He told me that they lived in Golfito, near the border of Panama. He asked me for the date of the photo and was able to tell me that it was a trip one of his relative's had made to Guanacaste province in that particular car. 
"He also said that a year earlier, his father had also taken a trip to Guanacaste in the same car hat with his mother. His mother had passed away just two days after returning from that trip. He told me the photo reminded his father of the precious memories from that trip with his mother. In fact, they had actually stopped to admire a sunset very similar to the one in my photo. 
"For me, it was a great pleasure to know the story behind the vehicle in my photo, and how special it was for that family to bring back memories from their own trip."
Photo Credit:
Photos: Wilberth Sanchez