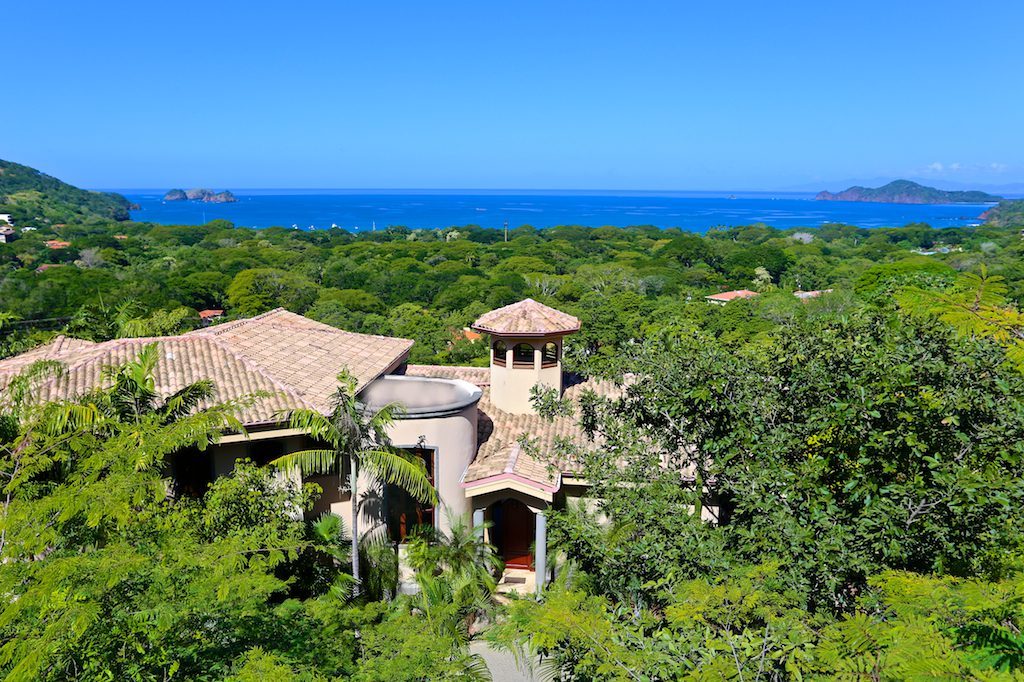 My name is Alain Mouquet, I have been in Costa Rica since 1990.I´m a professional real estate agent with Tres Amigos Realty Group in the beautiful region of the Gulf of Papagayo.. For this article I will write it in my native language to all the beautiful French speaking people around the world but please feel free to reach out to me as I speak three languages fluently, including Spanish and English.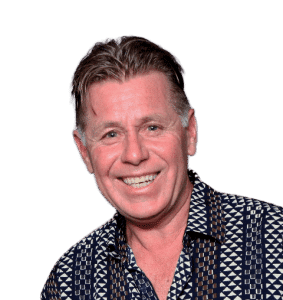 See this article in the magazine, unmute the video.
FRENCH
Bonjour les francophones!
A peine arrivé au Costa Rica en 1990, je savais que ce pays m´offrais tout ce que je rêvais, une température incroyable, des gens accueillants, une démocratie stable, un style de vie simple et rationnel. Mes premières années dans la vallée central du Costa Rica ont été incroyables, professionnellement personnellement surtout avec la naissance de mes deux premiers enfants Bianca et Jourdan, mais c´est surtout quand je me suis installé dans la région du Gulf du Papagayo en 1999 que je me sentis littéralement au paradis.
Le climat sec et chaud de cette région m´émerveillait (En moyenne 32 ° toute l´année), la diversité des plages en forme de fer à cheval m´a séduit dès mes premiers mois. Profiter de l'incroyable océan Pacifique, toujours très accessible et calme, me remplissais de bonheur dans cette région unique de la province du Guanacaste, Costa Rica.
Durant plus de 10 ans j´ai un la chance d´administrer des hôtels de luxes à la plage Panama et Hermosa en profitant avec ma famille d´une vie incroyable avec l'opportunité de découvrir des coins en mer paradisiaques accompagné de dauphins, baleines, tortues et une immense variété de poissons et crustacés exotiques. Notre faune terrestre est aussi exubérante, on y retrouve une panoplie incroyable d´animaux sauvages comme le Puma, le singe hurleur, raton laveur, faucon, renard, Jaguar, etc…
Avoir l'unique aéroport International de plage à 30 minutes de la région du Papagayo pour retrouver les plages de Panama, Hermosa, Coco et Ocotal a été aussi un atout important dans mon choix de vivre dans cette région. Toutes les chaines hôtelières internationales y sont implantées démontrant la préférence aux investisseurs de choisir cet endroit merveilleux. A cette croissance commercial c´est ajouté un nombre incroyable de nouveaux commerces comme les tours opérateurs, tous les services essentiels, les cliniques privés, les nouvelles écoles, les bars, les restaurants toute la disposition des Costariciens, Vacanciers et des résidents, qui comme moi, ont reconnu ce paradis comme le meilleur endroit pour vivre heureux.
Au fil des années la région du Papagayo c´est développé considérément rendant ma vie quotidienne de plus en plus pratique et agréable. J´ai aussi rencontrer durant ce temps ma femme Estrella, avec qui je partage des moments de bonheur dans un environnent tropical très romantique tout en ayant le confort d´une vie moderne ! Notre région du Gulf du Papagayo deviens de plus en plus accessible aux besoins des gens comme en Amérique du Nord. En revanche le reste de la côte du Pacifique, qui est aussi très jolie, mais parfois plus compliqué pour ce qui est de la vie sociale et des services à proximités. Ce sont des endroits que je visite plutôt en vacances avec toujours le bonheur de retourner à la maison de Playa Hermosa. C´est pourquoi j´ai adopté cette région ou je me sens comme « Chez moi ».
En 2011, je joignis la compagnie immobilière « Très Amigos » qui est l´agence la plus établie de notre région. Grâce aux horaires plus flexibles cette nouvelles carrières me permet de profiter un peu plus de ma vie de famille incluant la récente naissance de ma nouvelle petite princesse Samantha. Les infrastructures des 10 dernières années comprenant plus de routes pavées, la fibre-optique internet, l´augmentation de commerces, la facilité de trouver presque tout, les grands centres de produit importés comme le nouveau « Pricemart » a seulement 30 minutes de nos plages a vraiment augmenté ma qualité de vie tout en gardant une ambiance Tropical simple et terre à terre.
Aujourd´hui en 2021 je ne pourrais plus imaginer vivre ailleurs. J´espère que tous mes amis et clients puisses aussi profiter de ce paradis.  Ma vie au Costa Rica a été une belle histoire mais mon aventure dans la région du Gulf du Papagayo sera toujours mes moments les plus heureux et « Pura Vida » de ma vie.
A bientôt j´espère
Discover the audiovisual edition, unmute the video.
ENGLISH
As soon as I arrived in Costa Rica in 1990, I knew that this country offered me everything I dreamed of. Costa Rica's incredible temperature, friendly people, and democracy makes for a simple lifestyle. 
My first years in the central valley of Costa Rica were incredible, personally and professionally, especially with the birth of my first two children, Bianca and Jourdan,.
But it was when I moved to the Gulf of Papagayo region in 1999 that I literally felt in paradise. The dry and warm climate of this region amazed me (on average 32° Celsius all year round). 
It's beautiful beaches seduced me from my first moments here.  The Pacific Ocean fills me with happiness. Papagayo is a unique region of the province of Guanacaste, Costa Rica.
For more than 10 years I managed luxury hotels in Playa Panama and Playa Hermosa beaches. This was an enjoyable life for our family. It offered us the opportunity to discover special beaches. We love being surrounded by the plentiful amount of sea life. 
The fauna of our area is so beautiful, it camouflages an incredible array of wildlife, puma, howler monkeys, raccoons, hawks, fox, Jaguars, and much more.
Liberia International Airport only 30 minutes from the beaches of Playa Panama, Hermosa, Coco, and Ocotal was an important choice for us to live in this region. 
Many international hotel chains are located here, showing the prowess of investors to choose this wonderful place. 
Over the past ten years, our region's infrastructure has built up. We now have more paved roads, fiber optic internet, and better drainage all making daily life more convenient and enjoyable.  Along with the infrastructure brings additional options for shopping. Nearby, you can find almost anything. The recent addition of PriceSmart, only 30 minutes from our beaches has really increased our quality of life.
Others like me recognized this paradise as the best place to live happily.
I met my wife Estrella, with whom I share happiness in a very romantic tropical environment! Our region of the Gulf of Papagayo is beautiful and easy to live in. The rest of the Pacific coast, on the other hand, is also very pretty, but some of the areas are more complicated in terms of social life and nearby services due to the remoteness. I love visiting these places but always feel joy when returning to our home in Playa Hermosa. 
In 2011 I joined the real estate company "Très Amigos" which is the most established agency in our region. Thanks to the flexible hours my new career allows me to enjoy family life. Especially joyful was the recent birth of our new little princess Samantha.
Today in 2021 I could not imagine living anywhere else. I hope that all my friends and clients can also enjoy this paradise.  My life in Costa Rica has been a beautiful story but my adventure in the Gulf of Papagayo region will always be my happiest and most "Pura Vida" moments of my life.
See you soon I hope
Villa Maravilla Monte Bello Lot 24