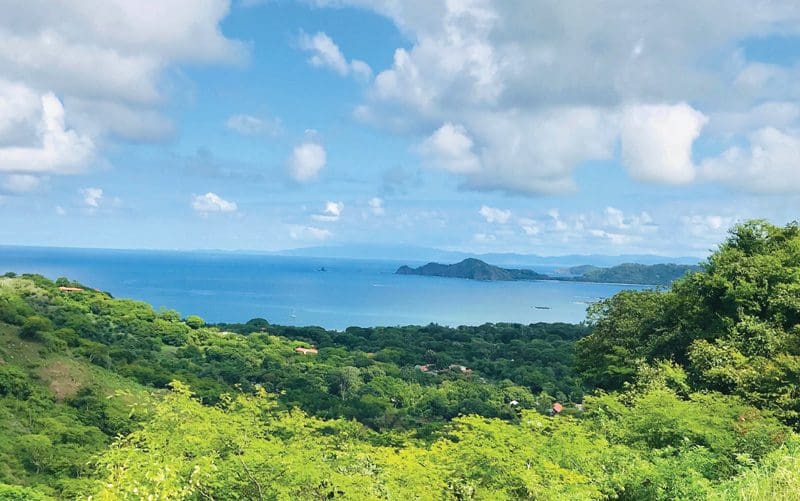 Hi, my name is Robin, and I am a member of the Tres Amigos Realty Group here in the Papagayo Peninsula where there has been considerable growth since I moved here in 2017. I obtained my Real Estate license with the Costa Rican Global Association of Realtors (CRGAR) and am a member of the National Association of Realtors (NAR). Along with other Real Estate courses, literature and my own 
personal experience including building a Master Built home, purchasing real estate in Costa Rica, obtaining permanent Residency status, establishing a corporation, and operating a business "Paradise Found Costa Rica' I feel confident in assisting you through the process.
My Story:
My husband and I spent three weeks discovering Costa Rica in 2016 and it touched our hearts and our adventurous spirits. The kindness of the people, the biodiversity of nature, warm weather, health care and lower costs had us wanting more. We returned to Canada and sold our custom-built home where we 'had it all' – an acreage by the river, horses, quads, sleds, friends, and a great community – so we thought! Costa Rica was calling us back and without a second thought we sold our home and packed our suitcases to start our adventure. We certainly were not going to miss the cold weather, ice, snow, and politics in Canada.
Our original plan was to take a year off after the last of our four children moved out to travel. I was a Registered Nurse for 25 years and owned a Holistic Health Care practice for many years in Alberta Canada and it was time for a much-deserved break. We thought, why wait until we are too old to enjoy the activities like white water rafting, hiking or ziplining. Little did we know that once back in Costa Rica we would never leave. We bought a beautiful Condo in Playas Del Coco where we met many expats from Canada, USA, and Italy which made us feel at home. The Papagayo area of the Guanacaste Province is a popular tourist destination and many of the locals speak English making it easy to communicate and do business.
I spent two years developing a Nutrition Health Course, putting my knowledge as a Nurse and Doctor of Integrative Medicine together to help others in their journey towards health and feel Costa Rica has many attributes to making that a reality. The consistent weather is easy on the body, the fresh food provides superior nutrients, the day/night cycle keeps your body in a perfect circadian rhythm, and the people inspire great relationships – the 'Pura Vida' (Pure Life) lifestyle brings you back into harmony and balance.
Paradise Found:
Everyone told us to live here for a year before buying but we found paradise and wanted our little piece of it. After 6 years I still get a sinking feeling when I hear the wheels of suitcases of those who must go back to their hectic busy lifestyles because I continue to feel like I'm on vacation and don't ever want to leave. It's hard to comprehend that every day is a beautiful summer day – all year long! Every morning I wake up to the birds singing and with a child's excitement about what adventure I will experience. Starting the day with a walk on the beach and the warm gentle waves of the Pacific Ocean lapping over my feet – how can that be exercise when it brings so much joy? The food is delicious with over 100 restaurants to meet any culinary desire from authentic Italian, Mexican, Asian, Peruvian, and Costa Rican restaurants called sodas. Playas Del Coco and many of the other communities in this area are within 20 – 30 minutes of the international airport, and hospitals, and they offer all the amenities such as dentists, optometrists, pharmacies, veterinarians, shops, multiple grocery stores, mechanical services, etc. We find that everything we need is within walking distance.
There is no time for boredom with the multiple adventures this area has to offer from fishing, diving, snorkeling, sunset cruises, whale watching, and private boat excursions. There is hiking, ziplining, quadding, horseback riding, nature tours and many adventures to volcanos, waterfalls, hot springs, canopy gondolas, animal sanctuaries and the list goes on. We still have no desire to go anywhere else and feel very safe here in Costa Rica's Paradise.
Settling In:
I now have a passion to help others find their 'Dream Home in Paradise.' If you are exploring the possibility of living or investing in the tropics, "YOU FOUND IT." There are so many opportunities for starting a business, working online (fiber optic internet), or sharing your crafts. With Costa Rica's residency program, right to own property title, exceptional health care (Medical Destination ½ the price), quality water, and the weather, it made sense to move here permanently. It has been easy to return home with direct flights and there are property managers that will look after your home when your away and even rent it out as an investment property. With the continuous development in this area from the Four Seasons Resort, Riu, Marriot and now the Waldorf Astoria you can be rest assured that your investment will be a sound one.
Don't Wait:
Many people wait for retirement to 'start' their life, wait until the kids or grandkids are grown – Don't wait until it's too late. Studies show that those who retire earlier live longer. Costa Rica, and Guanacaste specifically, offers a unique opportunity—beautiful unspoiled land, breathtaking beaches and sunsets, ocean access, great nightlife, and festivals, along with a welcoming family-oriented culture. This region provides unparalleled opportunities for both adventures in nature and experiencing a truly peaceful healthy way of life. It is one of the world's 'Blue Zones' where people live well into their 100's and according to the Happy Planet Index, Costa Rica is at the top of the list and offers you the lifestyle of the rich & famous at a fraction of the cost.
All Things Real Estate
Our Team is here to assist you in 'All Things Real Estate': Rentals, Condos, Private Villas with ocean views, beautiful lots to build your Dream home or Commercial Development. Many come for a visit, fall
in love, and ask about purchasing a second home, a place to visit on vacation, as snowbirds, and to retire. Tres Amigos Realty Group is well established in this area with over 20 years of experience to draw
upon, giving you the best service available. I would be happy to assist you in finding your 'Dream Home in Paradise.' Please give me a call today, I can't wait to connect with you.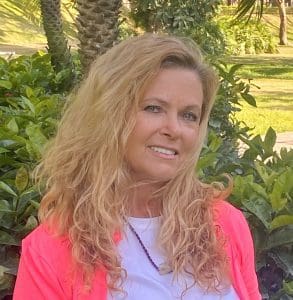 Phone/WhatsApp: +506-8325-5961
: