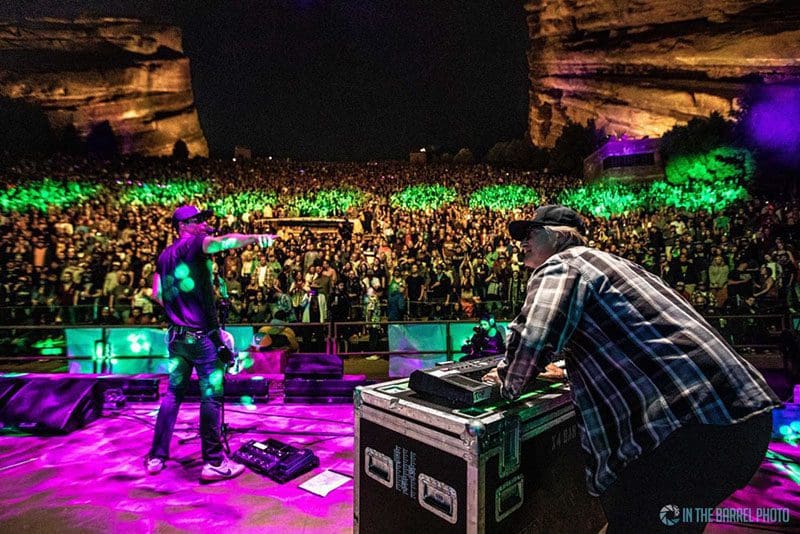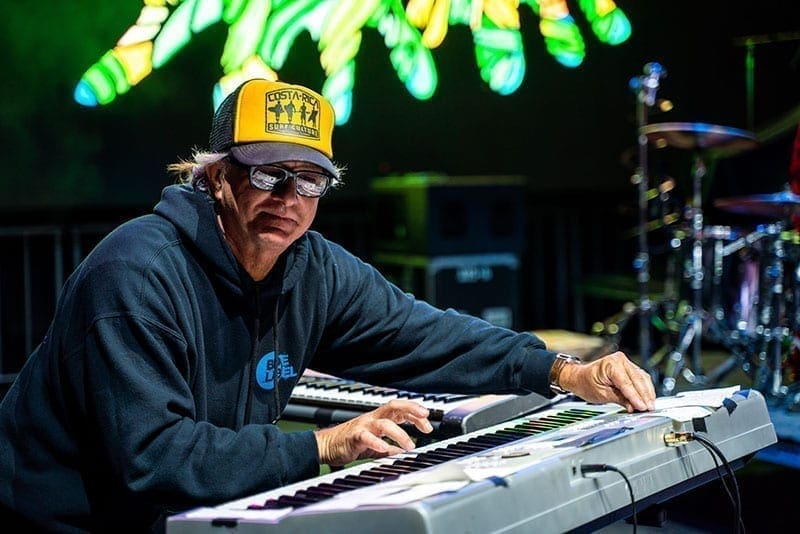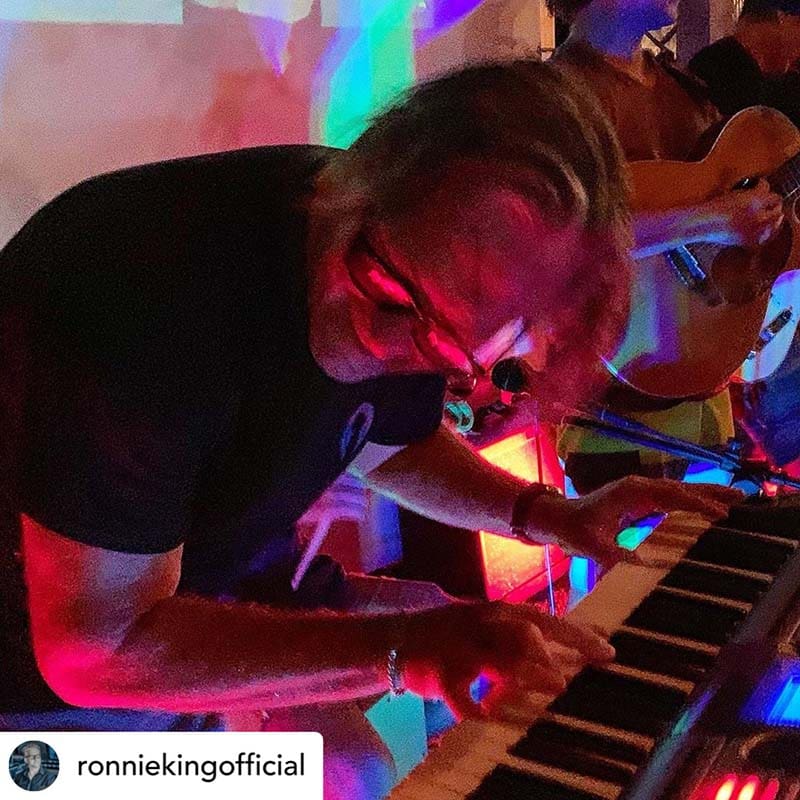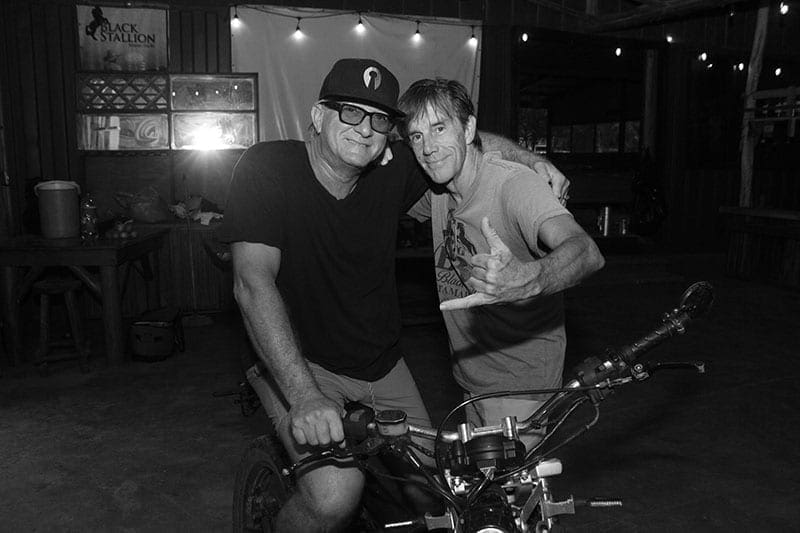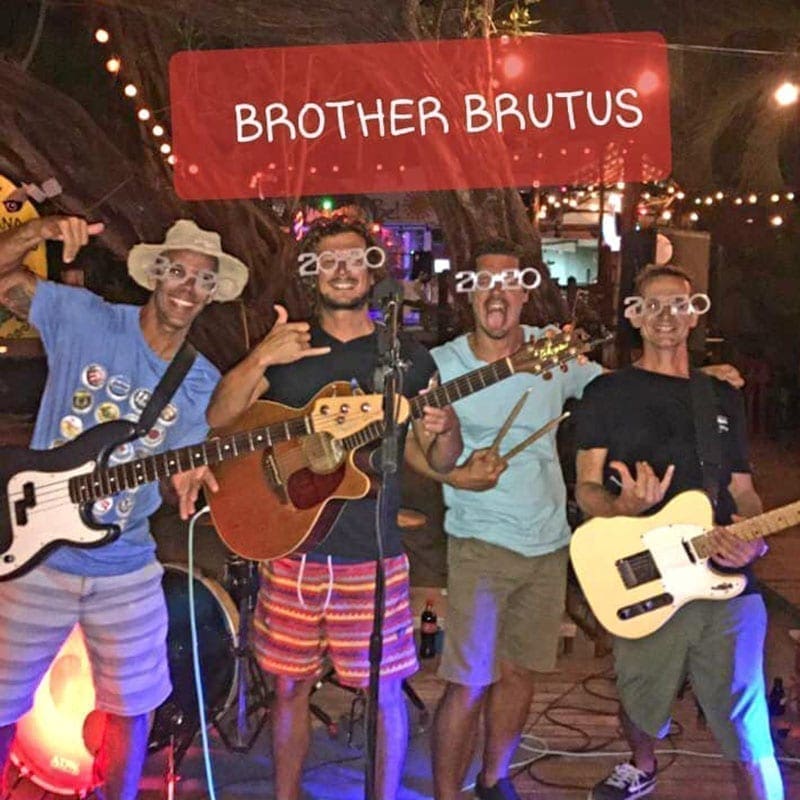 The Ronnie King – Costa Rica Connection
Grammy-Nominated LA Musician Building Unique Music Culture on the Gold Coast
Costa Rica's most prominent natural resources are nature and beaches, both of which feed the country's top no. 1 economic sector, tourism. They are no more prominent than in the northernmost province of Guanacaste, home to what is referred to as The Gold Coast. This strip of beach runs from south of Tamarindo, up past Playas del Coco and points further north. These two beach towns serve as hotspot bookends to the endless variety of beaches and smaller beach towns that dot the region. 
Endless options for surfing, hiking, camping, fishing, exploration and adventure make the Gold Coast region a tourism treasure. With that comes the plethora of hotels, clubs and restaurants catering to tourists, in turn, promoting a concentration of musical talent not commonly found anywhere else in the country.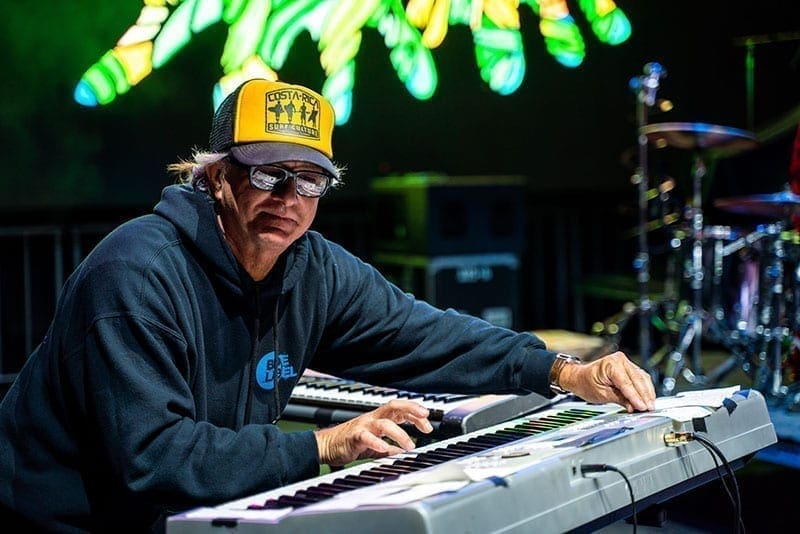 Musical musings
After enjoying great success as a music producer stateside, Ronnie King and close friend Alex Urbaniak decided in 2000 to create a tropical annex for their musical musings. Costa Rica was an obvious choice because of the beaches, weather, proximity to the U.S. and stable political climate. 
"The best things happen to me in Costa Rica," is how King reflects on the two decades that have found him visiting the country with increasing frequency for extended stays.
And quite by happenstance, a close friend from Los Angeles landed them in a beautiful seaside home in Potrero on the Gold Coast. It was here that King set up his first Costa Rican center of operations. He reached out to the musical community and aggressively networked to uncover the best local talent. He engaged with and recorded with the likes of Charly Lopez, a prominent solo artist and vocalist for the popular Alvacast, a hard rock band from Uruguay. Another artist Ronnie worked with was Joe Hrbek, a brilliant saxophone player whose passion is jazz, but whose range is virtually unlimited. He also recorded with Glass Eye, led by the great Bradley Brown, considered one of the best bands in the area; and Avalino, a local favorite offering authentic Latin sounds with about the most jovial disposition you could encounter. 
With these initial efforts in the can, King was thrilled with the results. He wanted to round it out with a few more local artists and eventually release "The Sounds of Tamarindo," a musical offering that showcases the talent found in this beautiful part of the world. 
Next-level vision
But never one to think small, Ronnie also wanted to take it to the next level by establishing something more permanent and regenerative that would benefit the hard-working musicians, while providing quality entertainment for the constant influx of tourists for the long term. This is where King's full vision started to take shape.
Upon subsequent return trips to Guanacaste, Ronnie continued to stockpile recordings of local artists, adding to the stable of talent with the likes of Brother Brutus, one of the most fun bands you'll ever see; the talented and beautiful solo performer Chelsea Davis; and Pinky Guaro, a four-piece band featuring Stephanie Waltrip on vocals and Gold Coast stalwart Jesse Bishop; plus many more. "The Sounds of Tamarindo" was indeed taking shape as a true cross-section of the Gold Coast sounds of the Gold Coast. Its release is anticipated before the end of 2020.
Ronnie's creation utilized his years of recording experience with downsized technology and simplified recording methods. The result was to produce a relaxed recording atmosphere for the artists and an authentic sound that could only come from the Gold Coast. This, in part, started to formulate the brand that King envisioned when this process started years ago. 
Natural elements
"In attempting to create this brand, I embraced the so-called flaws and chose to leave in the faint sounds of the wind, surf, and wildlife," he explained.
But Ronnie being Ronnie, he wanted to go bigger.
As time marched on, close friend Alex Urbaniak acquired the Black Stallion Ranch in Villarreal. This beautiful farm, about a 10-minute drive from Tamarindo, has a great restaurant, cabins for rent, and meeting spaces. It's perfect to further Ronnie's vision, which is to create an atmosphere where local artists, performers, filmmakers, entertainers, and musicians can congregate and collaborate.
"What happens when all this talent gets together, I can't control, nor do I want to," King said.
From these collaborations will undoubtedly come the second "Sounds of Tamarindo" record, a unique opportunity for these artists that they would otherwise not realize. Then, King can put his talent to use with promotion and publicity through multiple content streams like CD sales, online downloads and local concerts at The Black Stallion and other locations throughout Guanacaste. 
Plans are in the works to resurrect Shark Radio to give the movement a consistent voice in the area. Meanwhile, talks with cultural officials in the Costa Rica government are aimed at eventually taking this thinking to a national scale.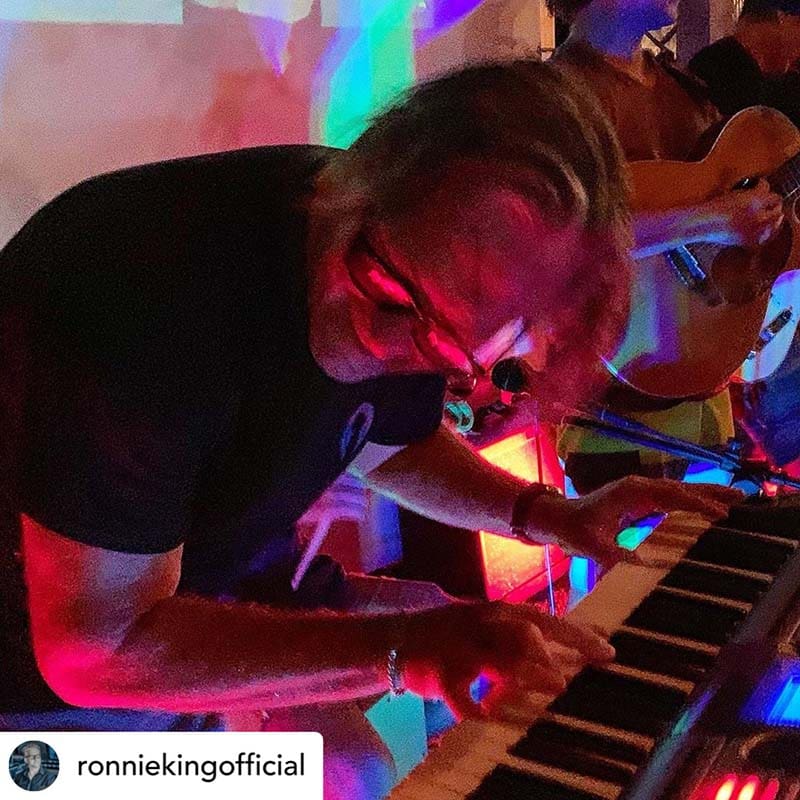 Life, work, business balance
"I believe in a careful balance between life, work and business," said Ronnie, "and I want to offer that possibility to the local talent."
This, in a nutshell, is King's vision. He can back it up with experience, connections, talent, know-how and unbridled enthusiasm. 
The Gold Coast area is very spread out, so musical talent that is in Coco generally stays in Coco. The same goes for Potrero and Tamarindo. Sure, many musicians travel around grabbing gigs where they can, but Ronnie wants to get these artists together collaborating and creating. For that, they need a place to call their own and the Black Stallion is just that. The whole point is to draw the talent out of these performers so they can realize their own potential while helping establish the Gold Coast sound. The Black Stallion gives them a place to call their own, where they can come together for collaborations, workshops and masterclasses with stateside performers. It's a means of giving the brand life through various promotional channels and associations with like-minded people.
Ronnie strives to create and promote more of a unique music scene rather than just catering to tourists with old songs. He's looking for songwriters and risk-takers to promote the area's distinctive sound and brand by helping to bring out the performers' true talent. 
This combined with the laid back lifestyle and unbridled natural beauty of Costa Rica, the endearing people and gorgeous warm weather, this area could ultimately become a musical destination for performers and fans alike, and Ronnie King is most determined to make that happen and soon.
Multi-faceted Musical Legacy
Ronnie King is an Oscar- and Grammy-nominated producer, composer, arranger, musician and activist. He is the founder of Ronnie King Music and The Ronnie King Group and co-founder of Ronnie King Entertainment. 
He has collaborated with multimillion dollar selling artists such as Mariah Carey, Tyrese, Tupac Shakur, Snoop Dogg and The Offspring. 
Ronnie King grew up in the Coachella Valley, the son of musician Charles H. King, member of the Dust Bowl-era King Family Orchestra, founded by his grandfather. Their music was featured in the drama The Grapes of Wrath starring Henry Fonda, directed by John Ford and the band is archived in the Library of Congress. 
King began playing the piano at age 5. He was a highly disciplined student of classical and jazz piano at the prestigious California Institute of the Arts and studied theory at UC Berkeley.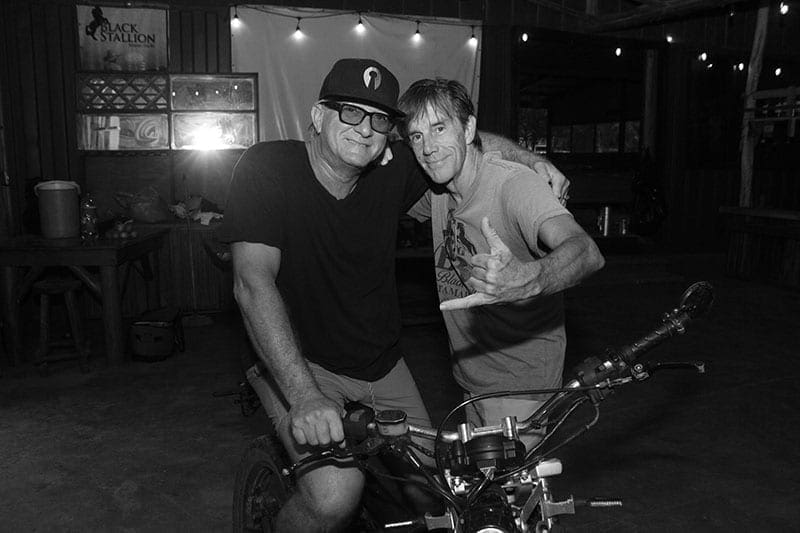 Los Angeles scene
In the early 1990s he moved to Los Angeles and began touring with bands El Debarge and Timmy T., promoting their Gulf War hit entitled "One More Try." His work soon caught the eye of Jerry Heller, manager of the legendary gangsta rap group NWA, whose members included hip hop icons Ice Cube, and Dr. Dre. The latter would go on to discover and produce Eminem. 
According to the Huffington Post, King's iconic sound is universally recognized, and he is "one of the few producers/musicians alive today who is known for his work across music genres: from rap to punk, from country to blues, from classical to world music and so on."  
Professionalism and flexibility have established King's reputation within the highly-competitive and ever-evolving music industry. He is known as a studio musician and touring keyboardist, and for his famous collaborations and penchant for developing and producing new artists. 
Ronnie became known for his multi-platinum and diamond-certified collaboration with the late Tupac Shakur, along with the pioneer producer, Johnny J. He also collaborated with Outlawz, Mopreme Shakur and Big Syke. King laid the groundwork for the rise of Tupac, one of hip hop music's greatest stars and established a sound that was uniquely his own. His analog Moog keyboard and Hammond organ led him to become one of the most sampled and copied producers. 
Punk passion
Having established himself in the world of hip hop, King returned to his passion for punk music. Showing his versatility, he toured with Rancid and The Offspring, his keyboards featured in their single "Hit That." Ronnie co-founded the Los Angeles punk super
group The Joy Killer, comprised by former members of the pioneer punk band TSOL. He recorded with NOFX, Pennywise and the Distillers. Despite his busy schedule, King also found time to tour with the platinum-selling band Rancid.
In 2005, "Resurrection" a documentary about the life and death of Tupac Shakur was nominated for Best Documentary Feature at the 77th Academy Awards. Ronnie King's collaborations with the late rapper are featured in the award-winning soundtrack. He has always been interested in collaborations with artists outside the United States. 
King has also worked on several films, including American Me featuring Edward James Olmos with rapper Kid Frost, The Crow: Salvation, The Fan and recently Boardercross starring Lorenzo Lamas and Danny Trejo. 
King's collaborations reach outside the United States. His friendship with Luciano Jr., former member of Los Fabulosos Cadillacs, led to his collaboration with Argentinian producer Alejandro Taranto. Together they began work on Infierno 18 and went on to win MTV Awards and a Grammy.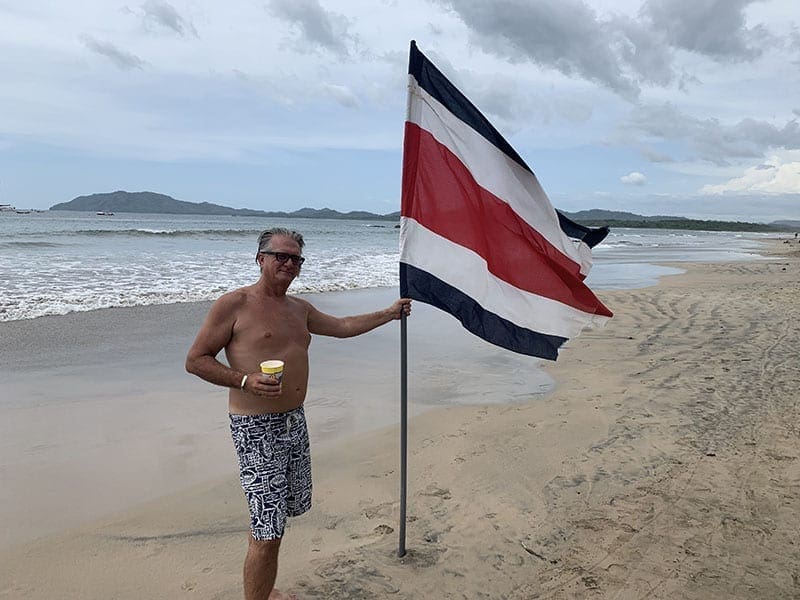 Costa Rica connections
Ronnie has worked and is in development with Costa Rican Grammy-nominated singer Debi Nova, along with other Costa Rican musicians such as Tamela Hedström, Pedro Capmany, Michelle Gonzales, Badrass and Cori Elle, and the bands Gandhi, Patterns and Magpie Jay. King has established himself as a leading producer in Costa Rica and his demand has spread throughout Latin America and South America. This is partly through his close relationship with Universal Music Latin Entertainment while consolidating his Hispanic base in the U.S. and Europe. 
Ronnie King has also worked in the native American community with artists such as Nammy Award-winning Kelly Derrickson.  
King recently collaborated with the INSOL-Lviv, the International Symphony Orchestra in the Ukraine, and is in development with the National Symphony Orchestra of Costa Rica, where he also resides.  
Ronnie is an avid supporter and Goodwill Ambassador/Cultural Attaché for the University of International Collaboration based in San José, Costa Rica. This institution promotes regenerative design and development, the next step beyond eco, green and sustainable initiatives, through culture, music and the arts.
Lately, Ronnie King has been touring with Pepper and is again nominated for a Grammy honoring his participation in Steel Pulse ́s Mass Manipulation.
Photo Credit:
Photos and videos courtesy of Ronnie King