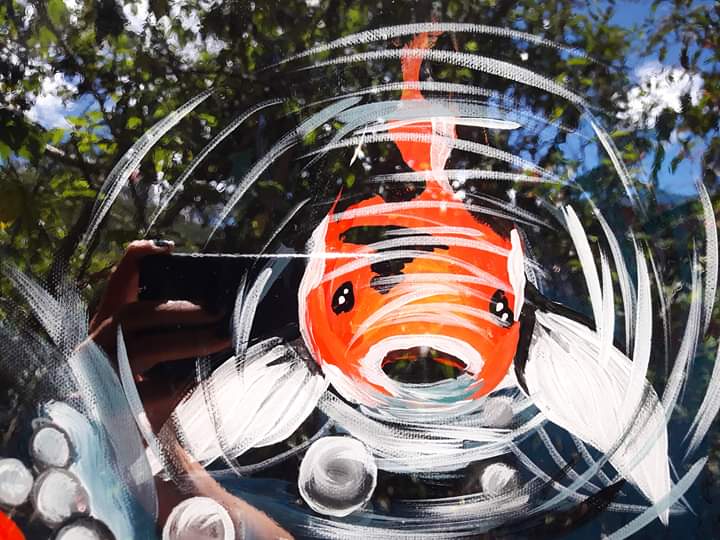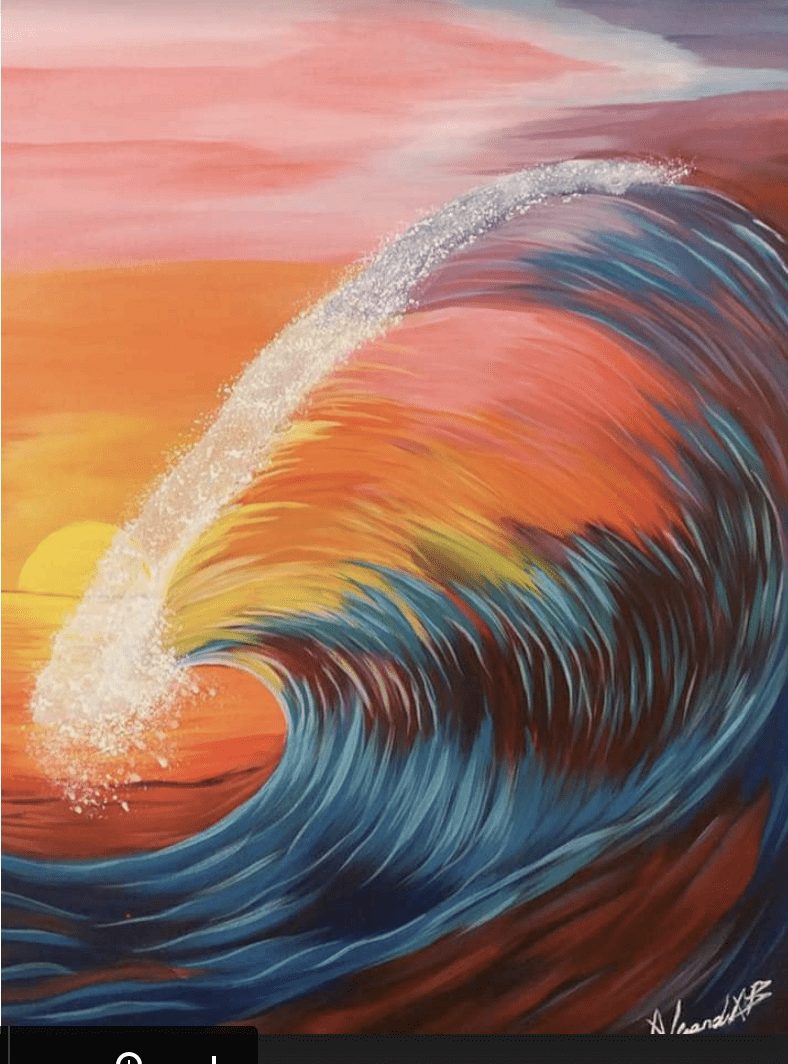 Passion, Refuge, Strength and Dreams
Alejandra Acuña's art caught my eye one day as I was working on social media. As I went through her picture they had such a great form and colors that just came alive. The Koi fish and the colored waves really intrigued me, you can just feel the motion. I made contact and asked her to showcase her art this month as a San Jose Featured Artist. It is obvious that she really enjoys her chosen career. I hope you enjoy her art as much as I do.
About Alejandra in Her Own Words
My name is Alejandra Acuña. I was born on August 23, 1993, in the city of Cartago, the neighborhood of the canton of León Cortes. I have painted since I was 16 years old, but professionally since I was 20.
I am professionally dedicated to paint with acrylic paints, usually in large formats of 50 x 60 centimeters. I usually paint pictures of animals and people and marine subjects. Art for me is my passion, my refuge, and a source of dreams and strength. You will find a little bit of me in each of my works and a little bit of them in me!
To learn more or ask questions, contact me .. email: aleaf1993@gmail.com
You can view some of my pictures on Facebook or Instagram as Alejandra Acuña, @ art.tica, @ale_acu.
You will find a little bit of me in each of my works and a little bit of them in me!
El arte de Alejandra Acuña me llamó la atención un día mientras trabajaba en las redes sociales. Cuando vi sus fotos, noté que tenían una forma y colores tan geniales que parecían que cobraban vida. El pez Koi y las olas de colores realmente me intrigaron, casi puedes sentir el movimiento al verlo. Me contacté inmediatamente con ella y le pedí que exhibiera su arte como artista destacado de San José de este mes. Es obvio que ella realmente disfruta de lo que hace. Espero que puedas disfrutar su arte tanto como yo.
Mi nombre es Alejandra Acuña nací el día 23 de agosto de 1993 en la cuidad de Cartago, vecina del cantón de León Cortes.
Tengo 26 años y me dedico profesionalmente a elaborar pinturas en acrílico, por lo general formatos grandes de 50×60 cm, por lo general pinto cuadros de animales y personas , pinturas marinas, el arte para mi es mi pasion, mi refugio, una fuente de sueños y de fuerza. Un poquito de mi en cada una de mis obras y un poco de ellas en mi!
He pintado desde los 16 pero profesionalmente desde los 20 años, para cualquier consulta o información que necesiten me pueden contactar: correo aleaf1993@gmail.com
En caso de que gusten ver mi trabajo pueden ver algunos de mis cuadros en Facebook o en mi Instagram como Alejandra Acuña, @art.tica, @ale_acu.
Photo Credits: Photos courtesy of Alejandra Acuña