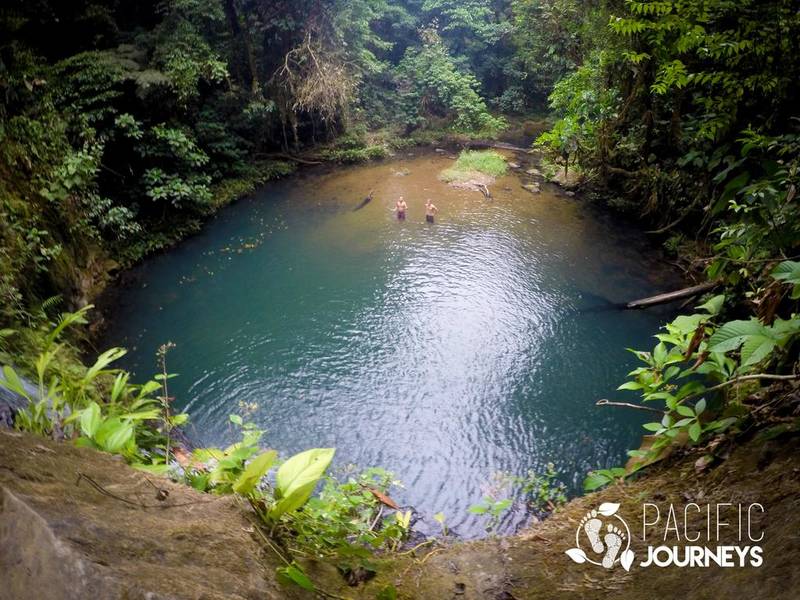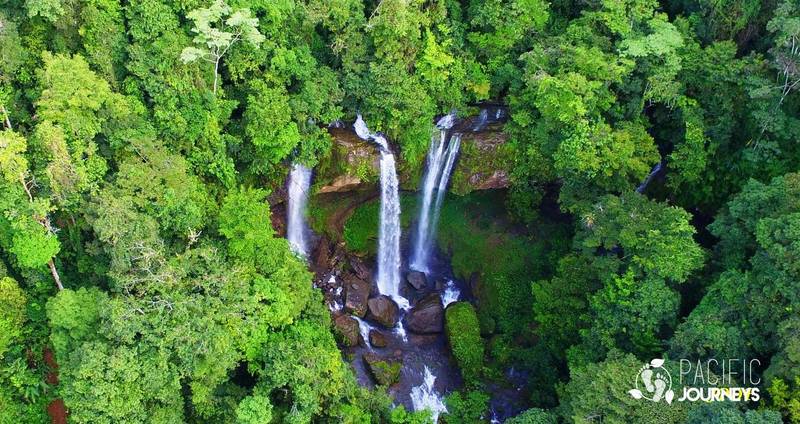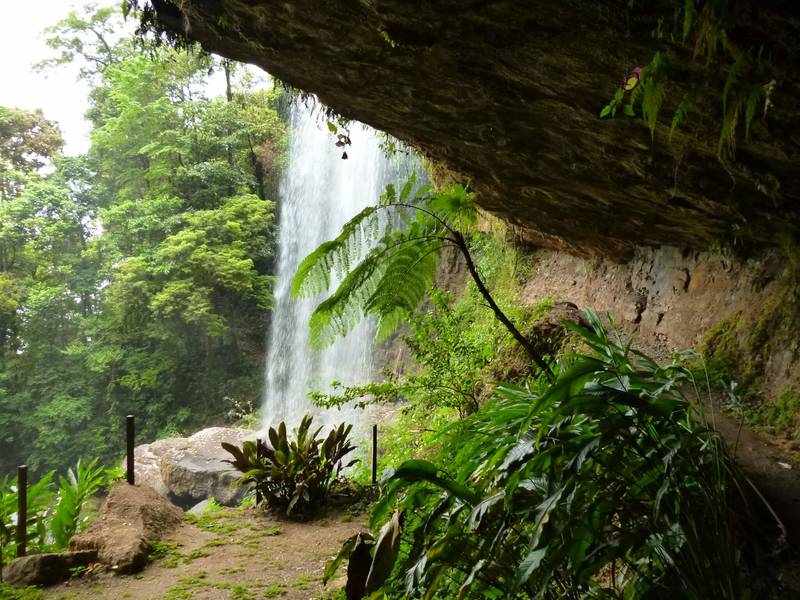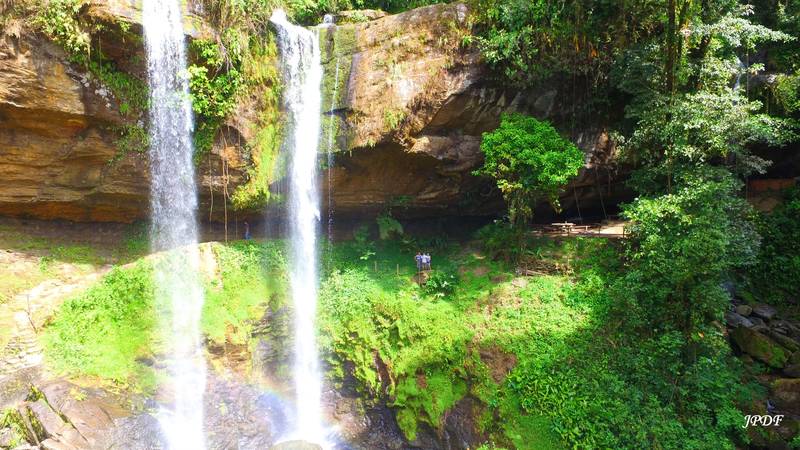 Sleeping Beauty
Cave Camping Under One of Costa Rica's Tallest Waterfalls
Costa Rica is paradise for countless waterfalls hidden throughout its abundant rainforests. You can find one in almost every corner of this lush, naturally wild country.
Some waterfalls are ideal for relaxing and just floating around in their refreshing pools. Others are perfect for an exciting adventure like cliff-jumping off the highest rock into fresh and natural swimming holes. Just a few are hidden gems optimal for camping right underneath — can you believe it?
Just the soothing stream of water flowing through rocks can set you in a meditative state. Now imagine waking up to the sound of a symphonic cascade right above you.
In the town of Las Tumbas, between San Isidro de El General and Playa Dominical in the southern Pacific area of Costa Rica, one of the country's highest waterfalls hides on a property called El Diamante. Located in a tropical forest among a remarkable variety of waterfalls in the Rio Barú vicinity, Catarata Diamante boasts a 600-foot drop. Translated as Diamond Waterfall, it is a diamond in the rocks indeed.
Hiking through the El Diamante property is a rewarding experience in itself, culminating in breathtaking views from the waterfall's brink, especially at sunset. 
At the lower extreme, nestled beneath the fall, an open cave provides a wide-angle view of the jungle and canyon landscape. Within this safe and cozy cavern you can settle down for the night and drift off to sleep, perhaps unsure if this campsite is real or only a dream.
During the day, a wide range of fun and adventurous activities are yours to enjoy at El Diamante, along with freshly prepared traditional-style meals. Hike deep into the jungle, rappel a 200-foot canyon, jump from cliffs into canyons or swim in pristine natural pools. The sensations overcoming you will be unforgettable.
What to bring
Three changes of comfortable clothes for hiking

Hiking boots or sneakers

Swimsuits and water shoes and towel

Comfortable pajamas

Refillable bottle of water

Headlight, bug spray and board games

Definitely a positive attitude
Plan your adventure
Ready to see this hidden "diamond" for yourself? 
Book your experience at www.pacificjourneyscr.com
Facebook and Instagram: @pacificjourneyscostarica
Photo Credit:
Photos courtesy of Pacific Journeys