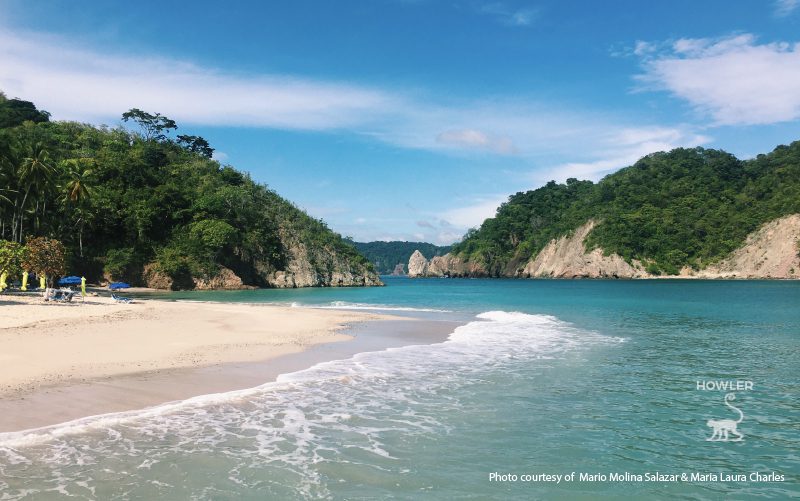 Cruising in Style to Isla Tortuga
Cruising in Style to Isla Tortuga: Luxury-Infused Adventure Outside of Jacó. Just like the desktop wallpaper image of a dreamlike tropical island, Isla Tortuga may surpass the most exotic limits of your imagination. This idyllic gem is located in the Gulf of Nicoya, the region of Costa Rica with the largest number of islands.     BOOK YOUR ADVENTURE HERE
All-inclusive excursions are available check in with a local tour operator is one option for visiting Isla Tortuga. You can expect luxury-infused adventure on board, many departing first thing in the morning from the beautiful Los Sueños Marina, just a short drive from downtown Jacó and 75 minutes from San José international airport.

Isla Tortuga offers
an extraordinary snorkeling experience.
Once the cruise begins, you can enjoy delicious fresh snacks such as banana breads, seasonal tropical fruits, coffee and juices, to the beat of lively Latin music.
Take your pick from all the comfortable lounging spots around the boat. Feel the cool natural breeze outside or stay inside the safe, enclosed, air-conditioned space while viewing a captivating Pacific seascape and remote volcanic islands. At this point, you simply sit back and relax, letting the friendly and attentive crew take care of you.
The sight of turquoise-colored water is a sign of the imminent treat you've been anticipating: the sublime and breathtaking Tortuga Island.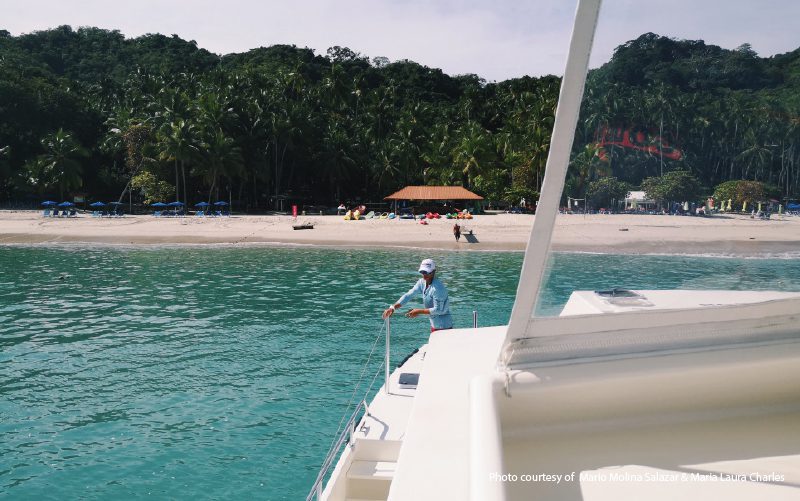 Like a movie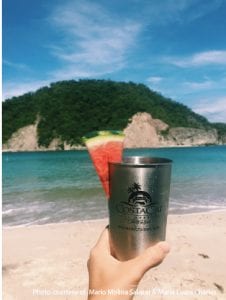 Your onshore arrival at the cruise destination is like a movie scene with a soundtrack mix of palm leaves rustling in the wind, waves breaking on the shore and Bob Marley's smooth reggae music in the background.
Private beach chairs await as you take in the splendor of your surroundings: sugary white sand, towering palm trees and crystalline waters. Quench your tropical thirst with a sensational margarita or rum punch from the open bar. When it's lunchtime, you can eat as much as you like from the selection of traditional foods served buffet-style. What else could you ask for?
Choose from a variety of fun activities to enjoy during your stay on the island. You can snorkel in the blue depths, bounce along the sea on a banana boat or hike the lush trails towards the highest peak of the island where a lookout point provides stunning views. Participate in any or all of these activities, or just take it easy taking in the wonders of this place.
Isla Tortuga offers an extraordinary snorkeling experience. Swim with an astonishing variety of marine life species including angelfish, porcupine fish, morays, needlefish, spotted eagle rays and many more tropical beauties.
Biodiverse habitat
You may be surprised by the different types of animals that call Tortuga Island home. It is not unusual to encounter white-tailed deer, many kinds of birds, green iguanas, peccaries (a wild pig species) and even peacocks.
Whether your island visit finds you physically active, decompressing or in a festive mood, eventually it will wind down and be time to leave. Any sadness you feel should fade once you hop back on the catamaran for the return party cruise. Dance and sing the way back while the sea breeze blows through your hair and the golden hour shines. It's the life you deserve!
When your boat trip ends at the marina, it will be perfect timing to watch the sunset. Find a place at Los Sueños Marina Village with a gorgeous view — the perfect cherry-on-top closure to your unforgettable experience.