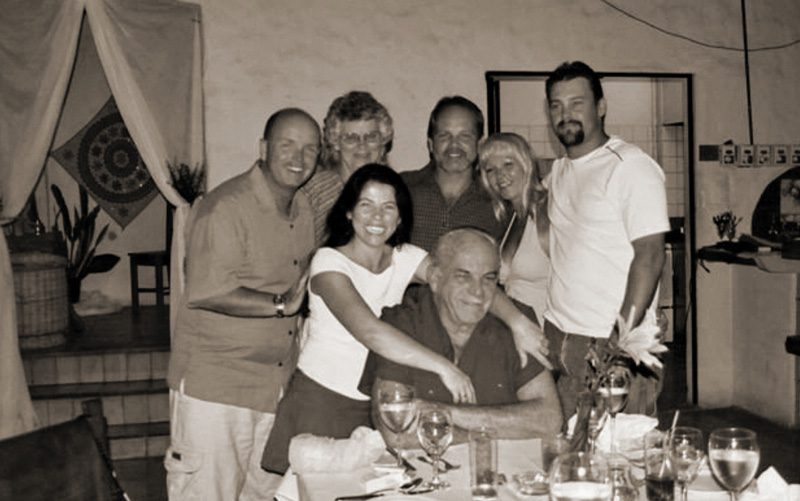 Russell Wenrich Passes at 79
Russell Wenrich Passes at 79, Tamarindo Loses A Founding Father: As a promoter and developer for 54 years, Russell knew no equal. Russell and his wife, Lee, can surely be credited with creating the now-thriving mecca of Tamarindo and earning the support of residents and visitors for the surrounding communities.
Russell and Lee came to Costa Rica in 1982 and helped develop Flamingo during their first five years. In 1985, they relocated to Tamarindo, where they laid roots after deciding this was the place for them.
Russell fixed the road one
last time and is now fixing
the roads in heaven for God.
Their first endeavor in Tamarindo was to build the cabins known as Tamarindo Resort, now Selina's, just south of Nogi's.
They attended a surf expo in Florida where they first met Robert August. With the help of Russell and his connections, Robert came down to check out the surf. The rest is history, with August becoming one of the area's most famous surfers and the movie Endless Summer II filmed in Tamarindo by Bruce Brown.
Russell was never idle; he moved into land development up and down the coast from Playa Coyote, San Juanillo, Hernandez and Tamara. He also worked on  completing phases two and three of condominium project Leora Pacifico in Tamarindo.
His business ventures also included a delicious eatery named Dona Lee's Country Kitchen, now Utopia. In his later years, due to his healthy appetite for quality steak, Russell and Lee opened and operated Russell's Steakhouse.
Russell's ambition did not just stop at business but continued with his love and support for the community. For many years Russell provided free water access to the residents and businesses of Tamarindo, now controlled by AyA.
Christmas was always a great time for many in the community, thanks to Russell's help. He founded and organized an annual party where 500 or more children from nearby villages, including Tamarindo, indulged in hot dogs, cookies and ice cream. Each child also walked away with a brand-new gift, wrapped with love and care with help from Russell's family and local residents.
Russell understood what was needed and took it upon himself to repair roads because the municipality didn't have the time or money. One time he was fixing the road to Villarreal and the municipality wanted to put him in jail. The town rose up and stood behind him, saying, "If you put him in jail you have to take all of us." The officials quickly backed down and let him continue.
Recently Lee told Russell how bad the road was from the corner to the condo. He said, "Get them fixed." So they did. Russell fixed the road one last time and is now fixing the roads in heaven for God.
We at the Howler send our heartfelt condolences to the Wenrich family. We salute Russell and his family's accomplishments and contributions to Tamarindo and the Gold Coast of Costa Rica. Thank you for sharing him with us. It was so touching to see the community come out to celebrate his life on Saturday, October 6.
A Letter from Lee to Russell
Lee Wenrich was unable to speak at the celebration of Russell's life on October 6, but wanted all to know her passion was Russell and his family. This letter speaks from Lee's heart.
I would like for all of his friends to know this story. It's one he liked to tell whenever he got the chance.
We were still living in the States and had this chest freezer. One day I was trying to get a chicken out that was frozen to other things. I went and got Russell's hammer (no one was to touch his hammer). He was not home.
I got distracted and left his hammer in the freezer. The only thing is I would misplace things and could not remember where I put them. Over the course of three months at any opportunity, he would ask if anyone had seen his hammer. "No I haven't seen it," was always their answer. At some point, I was defrosting the freezer and at the bottom of it rested Russell's hammer. I handed it over to him and he said, "Why is this hammer so cold?" I told him I found it in the freezer. We had a good laugh about that.
So when we moved to Costa Rica he brought his trusty hammer with him.
The last thing I would like to say is that Russell and I never had a harsh word for each other. We called each other Honey every day, except for him pointing out his missing hammer. He was a loving husband and a wonderful father to his sons and daughter: Rhonda, Jimmy, Rusty and Tony, his grandchildren and great-grandchildren.
He will always be with me and I thank God that I have children by my side. Even if I am only their stepmom. They call me Momma.
Rest in peaceHoney,
The love of my Life,
I love you.
Wife, Lee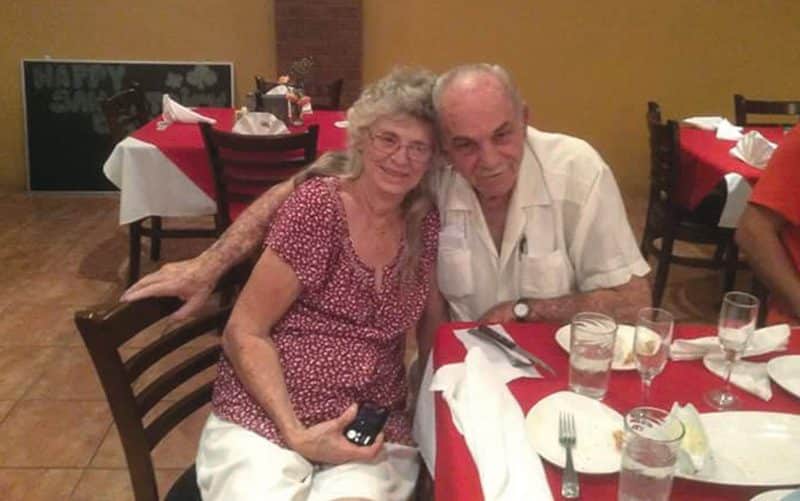 Russell Edward Wenrich
Russell Edward Wenrich passed away at age 79  at the hospital in Liberia on September 28, 2018, with family at his side after a long illness. Russell was truly one of Tamarindo's tourism pioneers and will be missed by many near and far.
He is survived by his wife, Lee, of 44 years and his children, Rhonda Wenrich Haney (Vern), James (Valerie), Rusty (Rosita), Tony (Mari) and by his brother, Keith, and Sister, Sulyn. Russell will also be remembered by his 13 grandchildren, eight great-grandchildren, his beloved dog Sammy (Daddy's Boy) and many extended relatives near and far. He was preceded in death by his parents, James and Mary, and brothers, Kenneth, Virgil and son Brian.
Honor Russell
Russell loved animals and he proudly supported Dr. Cavallini's efforts for helping strays and wildlife. Please consider making a donation in Russell's name to Hospital Veterinario Cavallini.
Call: (506) 2652-9009    
Paypal donations: tamarindovet@gmail.com