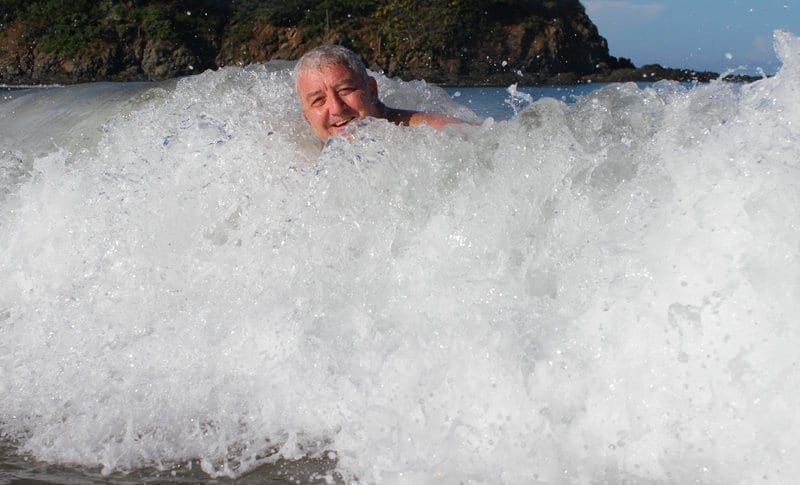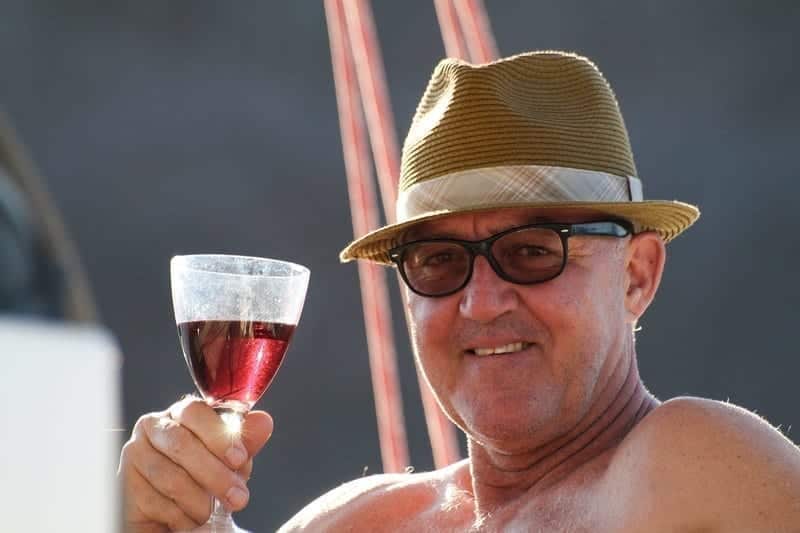 Remembering Mark Haddad
Friend of Flamingo Beach and Beyond
If you heard Mark Haddad speak, you knew instantly that he was not British or American. If you weren't good at placing accents you just knew it sounded like it was from a faraway place with dingoes and kangaroos, even if you didn't know what those animals even looked like. And you would be right. Mark hailed from the land down under and his Australian accent never left him, which never made for the easiest acclimatization to Costa Rica's Spanish language. 
Nonetheless, living in the beach town of Flamingo, he made it work with words like "gracias", "amigo" and "pura vida". These are the only words you truly need to communicate and live in peace along the coast of Costa Rica.
Magic gem
Mark found his home here in 2014, having visited from Los Angeles where he was working as a lacrosse coach and videographer. Like many people who come across the gem of a community nestled between the fishing villages of Brasilito and Potrero, he sensed the magic in the air and decided to make Flamingo his home ever since. 
Most people in Flamingo know Mark for his videography, particularly with a drone. In setting up his vacation rental company with business partner, Kevin Moreno, he often used his videography skills to capture the houses he was listing on his website for Flamingo Beach Vacation Rentals.
It was through his vacation rental business that he also became involved with the 360 Splendor del Pacifico development, which sits on the Flamingo Beach community's north ridge. From the little office adjacent to Marie's Restaurant in the Flamingo Plaza, Mark has been the self-proclaimed "ideas man" in the marketing and management of the Flamingo Beach Golf Carts rental company, the rental management of 360 Splendor del Pacifico Residences and Flamingo Realty. All of these enabled him to be a strong contributor to the Flamingo Beach Association for the past couple of years.
From the time Mark moved to Flamingo, he established a routine that would remain sacred to those who joined him. He and his friends, and those who he believed were worthy of friendship, would wake up before 6am to make their way to Flamingo Beach for the daily ritual of "church". This involved body surfing the clear blue waters while spotting wildlife such as turtles and spotted eagle rays in the curve of the waves. It was also a time for chatting and debating all sorts of topics while waiting and recovering from the latest wave.
This is the space in which many of Mark's closest friendships in Costa Rica were formed.
His motto was 'dreams are the foundation of reality.'
Dream believer
Mark was a confidante to many in that he listened well and would make suggestions that could sometimes seem out of the box, but were sometimes just crazy enough to work. His motto was "dreams are the foundation of reality." No matter how outlandish the dreams were, they were certainly the foundations of the reality he created around his life.
It was this kind of vision that defined much of Mark's life. As one of the first people in Los Angeles to use drone videography to capture lacrosse matches, he thus led the niche market of creating highlight reels and online lacrosse shows for high school players making their way through the ranks of that sport.
Mark himself got into lacrosse because he was a coach. Prior to that, during his 20s and early 30s, he was a national player for the Australian team. He prided himself on his quick reactions and anticipation of situations. 
It was those same qualities that Mark attributed to finding himself in favourable business deals such as one in Baltimore. A few years after moving to the United States to work for the Australian Embassy, an old bank building in downtown Baltimore caught his eye. He managed to pull together the finances to purchase it with a business partner of his, and remodelled it himself. He then turned it into a bar called Boomerang, in tribute to his homeland.
Life lessons
Although he spent the latter part of his life outside Australia, it was his years in the Outback as a late teen that really shaped Mark. Traversing countless kilometers of desert by horse when working at a cattle station fuelled his adventurous spirit. It was there that he learnt lessons about friendship and responsibility, which have benefited everyone who knew Mark, right up to his final days.
As a private person, Mark reserved the details of his cancer diagnosis to only a select few. Understandably, the news of his passing has been a shock to many. However, he has left a deep and meaningful impact on the lives of those who knew him. 
He will be missed by his friends and the Flamingo Beach community here in Costa Rica. Rest in Peace, Mark.
Photo Credit : Photos lovingly supplied by Mark's friends