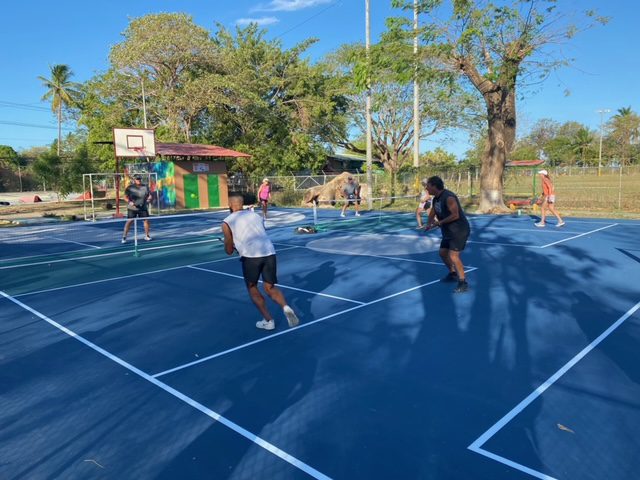 Add your location in the comments!
Playing pickleball is an absolute blast! If you're looking for a fun and exciting way to spend your free time, this game is definitely worth checking out. It's a great way to stay active while having a good time with friends.
With its simple rules and easy-to-learn gameplay, anyone can pick up the basics in no time. But don't let that fool you – there are plenty of strategies and techniques to master as well. Whether you're playing singles or doubles, the competition can get intense, but the friendly atmosphere ensures that everyone has fun.
From children to more seasoned participants, the game is literally for all ages. If you've played ping pong or tennis, pickleball is similar. If you are not into sports, it's quick to learn and participate in thrilling matches.
The game gets your heart beating, stretches your muscles, and helps you coordinate strategies, or just get the ball over the net in bounds!
Here's a listing of communities with play times. Add your location in the comments on the web article: (check your local Facebook groups)
Partial Listing:
Alajuela
Atenas
Brasilito
Coco
Flamingo
Hacienda Pinailla
Jacó
Lake Arenal/Tilaran/Arenal (under roof)
Las Catalina's
Ojochal
San Ramon
San José
Tamarindo
Tronadora
Several hotels & resorts