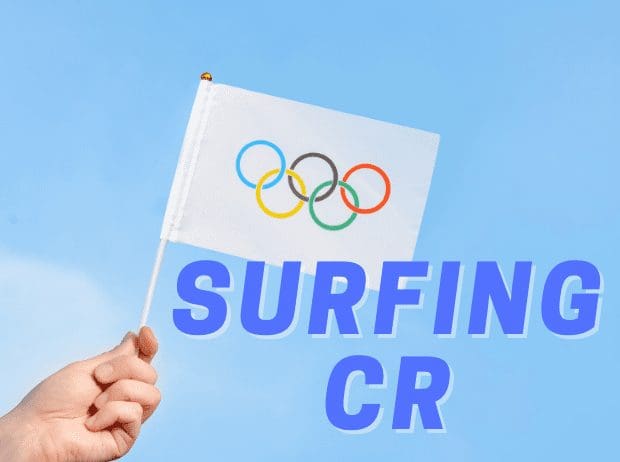 Costa Rica's Brisa Hennessy and Leilani McGonagle will be among 20 women competing as surfing makes its Olympic debut in Tokyo 2021. 
Brisa Hennessy is from Matapalo on the Osa Peninsula in southern Puntarenas. She earned her spot in Tokyo during a World Championship Tour stop in Maui, Hawaii in December 2019. Overtaking Paige Hareb of New Zealand, Hennessy managed to win one of the last two spots up for grabs by the World Surfing League. 
Leilani McGonagle moved with her parents to Costa Rica after high school. Her father is British-born and her mother from California. Leilani met her first wave before she could walk.
McGonagle earned her Olympic ticket at the 2021 International Surfing Association's World Surfing Games in El Salvador, the final Olympic qualifying event. That achievement came with huge emotion, as she dedicated her performance to her best friend Katy Diaz, the El Salvadorian surfer who tragically passed away surfing early 2021. 
The designation of surfing as an Olympic event has changed the mindset of Costa Ricans, legitimizing the sport from a whole new perspective.
See this article in the international digital magazine, click here!
In the Olympics, the Costa Rica team is made up of the following 13 athletes:
– Brisa Hennessy Kobara and Leilani McGonagle Cada for surfing.
– Luciana Alvarado Reid for gymnastics.
– Kenneth Tencio Esquivel for BMX Freestyle.
– Andrea and Noelia Vargas-Mena and Gerald Drummond in athletics.
– María Vargas-Barrientos and Andrey Amador- Bikkazakova for cycling.
– Beatriz Padrón and Arnoldo Herrera for swimming.
– Ian Ignacio Sancho for Judo.
– Neshy Lee Lindo- Álvarez in taekwondo.