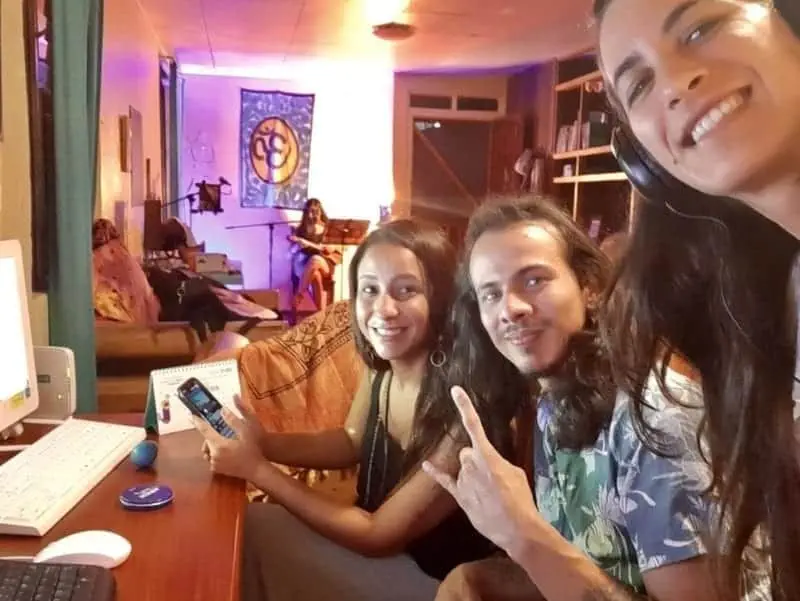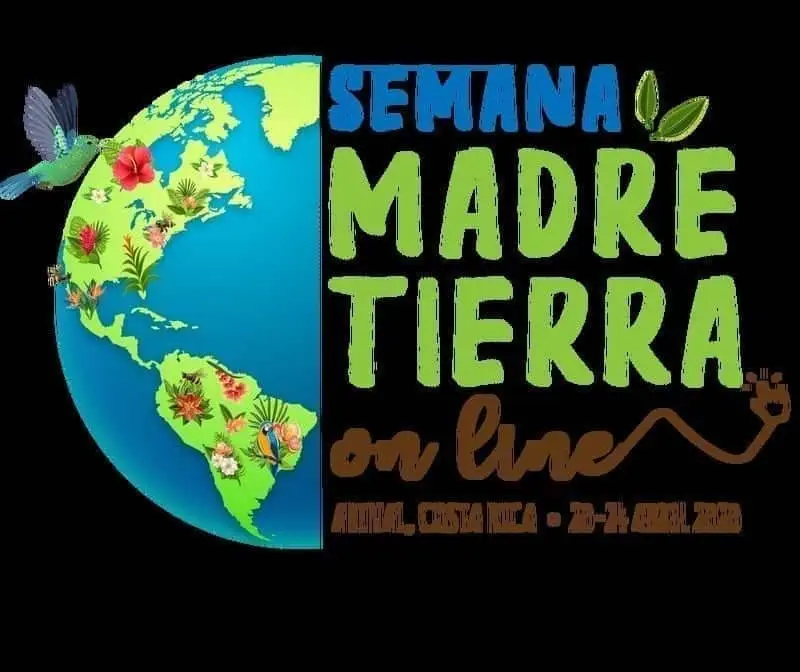 Mother Earth Week Online 2020
An Exercise in Awareness
At a glance, we see the world is changing quickly. The question is, how much are we consciously contributing to these changes?  Social interactions, economic dynamics and methods of production are being heavily impacted by the global situation. Due to the severity of the impact on humanity and the environment, history will be viewed in terms of before the COVID-19 pandemic and after.  
With the majority of people in self-quarantine at home, we see the flora breathing cleaner air and the fauna moving more freely. Nature has been given a reprieve from intensive human activities. This obligatory pause for human safety is a chance for environmental survival, the consequences of which are not yet foreseen.
This year's Earth Day, on April 23, inspired #MadreTierraOnLine, a digital platform created by an international group of entrepreneurs in Nuevo Arenal, Costa Rica. 
Through a series of daily online events from April 20 to 24, their intent was to open dialogues across different disciplines addressing the global transformation at hand. The organizations and professionals involved are working to initiate social intervention for environmental issues such as the mass extinction of species, the unbridled consumption of resources, the continuous use of pesticides on crops and the overuse of plastic — all phenomena with irreversible impacts on the environment.
Humanity must draw on its collective ingenuity.
We must change!
The Earth Week series of workshops, concerts and lectures dedicated to Mother Earth took place in Arenal and were broadcast globally via the internet. Inspiring segments can all be seen on the Facebook page of the event host @ airelibre.adventures. 
We encourage you to listen to the environmental experts and scientists at the heart of this initiative. Their studies, analyses and perspectives leave little doubt that we are facing a great global challenge. Humanity must draw on its collective ingenuity, focusing our ambition and talent in a deeply conscious way. It was this very call to conscious actions that the Mother Earth Week festival aimed to promote, giving those thinking outside the box a voice to creatively solve complex problems.
The inaugural #MadreTierraOnLine aspires to be an annual event for socially responsible and environmentally sustainable lifestyles. It's a platform for innovative ideas, discoveries of social interest and creative education concerning our natural environment.
We all play a part in humanity's evolution, sharing the responsibility for becoming more conscious of our impact on the environment and setting precedents for change. 
Now where to start? We invite you to view the results of #MadreTierraOnLine on the Facebook page @ airelibre.adventures.  Pura vida!
SPANISH
Semana Madre tierra Online 2020
un ejercicio de conciencia
A simple vista pareciera que hoy el mundo está cambiando, pero, ¿en realidad lo estamos haciendo nosotros? Estamos hablando de las dinámicas económicas, las formas de producción y también de interacción social. Este cambio marcará un antes y un después a toda la humanidad, ya que el sistema tiene grandes impactos en el ámbito ambiental. En los últimos meses la flora se siente con más oxígeno y la fauna con mayor libertad. Le hemos dado un respiro a la naturaleza, dentro de una pausa obligada y por supervivencia, bajo consecuencias aún no previstas.
Teniendo consciencia de este contexto, un conjunto de emprendedores de diferentes partes del mundo nos hemos reunido en Nuevo Arenal, Costa Rica, de manera digital, con la intención de abrir diálogos con diferentes actores, proyectos y experiencias en el marco del Día de la tierra. Organizaciones y profesionales que han venido estudiando y trabajando lo ambiental como categoría de análisis y de intervención social. Lo ecológico también como excusa o medio para gritar: "debemos cambiar". Preocupa la potencial extinción de diferentes especies, el consumo desenfrenado de energías y mercancías, el inconsciente uso de pesticidas en cultivos, la sobredimensión del plástico; todos fenómenos con impactos irreversibles en el ambiente. Sin embargo, sí existe una pieza de este complejo rompecabeza que puede y debe ser transformado de aquí en adelante, para aumentar en consciencia y acción: el ser humano, la gente.
De 20 al 24 de abril se estuvieron llevando a cabo charlas, talleres y conciertos en conmemoración al día de la  madre tierra. Los resultados pueden aún verlos en la página de Facebook que centralizó el evento: @airelibre.adventures. Los invitamos a escuchar principalmente a los expertos de la naturaleza que fueron el corazón de esta iniciativa. Con sus estudios, análisis y perspectivas hoy podemos decir que estamos frente a un gran reto, sin duda, pero como especie humana contamos con talento, recursos, tecnología, información y lo más importante: consciencia, argumento central de este festival. Estuvimos apostando a generar consciencia brindando información de primera mano, experiencias concretas y miradas innovadoras de gente que ha decidido pensar fuera de la caja para resolver de manera creativa problemas complejos.
En este sentido apostamos que serán múltiples actos de consciencia los que nos podrán llevar a estilos de vida inteligente, socialmente responsable y ambientalmente sostenible. Consciencia soportada por información e iniciativas de divulgación como las generadas con el evento #MadreTierraOnLine, el cual aspira ser llevar a cabo año a año con la intención de seguir siendo portavoz de diversas ideas innovadoras, de descubrimientos de interés social que sigan apostando a proteger nuestro entorno natural con todas las especies que ella involucra a partir de la educación creativa.
Todos somos arte y parte de esta nueva etapa que demanda de la especie humana información, conciencia y acción responsable. ¿No sabes por dónde empezar? Te reiteramos la invitación a mirar los resultados del evento #MadreTierraOnLine por la página de Facebook @ airelibre.adventures y allí ya se encuentra una ruta trazada, sin pretender que sea la única ni la correcta, porque no somos de recetas, pero, resulta una alternativa llena de investigaciones científicas y mirada reflexivas.
La #MadreTierraOnLine inaugural aspira a ser un evento anual para estilos de vida socialmente responsables y ambientalmente sostenibles. Es una plataforma para ideas innovadoras, descubrimientos de interés social y educación creativa sobre nuestro entorno natural.
Todos jugamos un papel en la evolución de la humanidad, compartiendo la responsabilidad de ser más conscientes de nuestro impacto en el medio ambiente y estableciendo precedentes para el cambio.
¿Ahora por dónde empezar? Te invitamos a ver los resultados de #MadreTierraOnLine en la página de Facebook @ airelibre.adventures. ¡Pura vida!