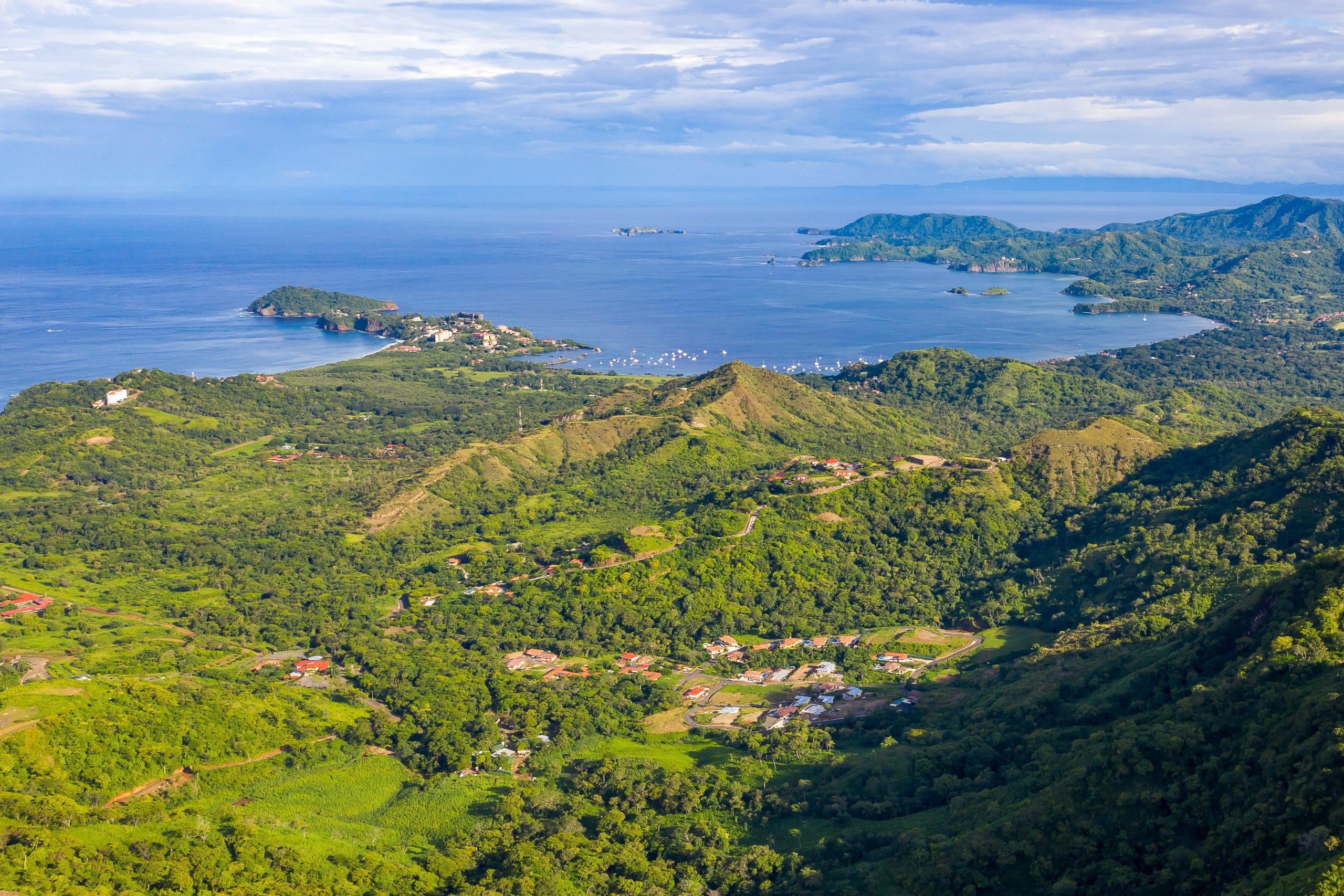 Costa Rica is indeed a magical place and almost everyone visiting feels it on day one. It's a natural and rustic place that's grown up into a country with modern conveniences and solid infrastructure. And this causes many to consider, "Why not live here?" From a solid democracy to great healthcare and direct flights from many northern cities, what's not to like about Costa Rica? 
But uncertainty is usually what drives people off that notion. They're apprehensive about how hard it might be to pull up roots, leave your home cookin' behind and move to a Spanish-speaking foreign country.
Mar Vista is a spectacular oceanside community that completely understands that.
Nestled on a mountainside facing the spectacular Gold Coast of Guanacaste — Costa Rica's northernmost province — Mar Vista is family-friendly in every sense. It offers Pacific ocean-view lots and custom-built homes with security, amenities and a sense of community that most northerners require to make the decision to relocate.
At the heart of this concept is Mar Vista's concierge service. They are there for you during every aspect of your move and well past your arrival. Mar Vista has taken every step to ensure your move will be uneventful … except for, perhaps, your housewarming party. 
Seasoned team
After living and working here for decades, the team at Mar Vista has seen it all and taken steps to make sure you don't — unless it's howler monkeys in the treetops during your morning coffee. 
The Mar Vista experts have ironed out all the issues that sometimes plague property buyers when relocating to Costa Rica. Those details might include all legal proceedings, power and water service hookups, and fiber optic internet connections. 
They can also assist in the tedious, yet important, things like buying a car, opening a bank account, applying for residency and obtaining medical care — all of which can be a harrowing experience for newcomers. You will move in with full ownership, all services up and running and in complete control.
 Mar Vista offers a plethora of activities just within the property boundaries alone. The ocean-view restaurant is well reviewed, and the fantastic community pool is a popular meeting place for every amazing sunset the Gold Coast is famous for … which is all of them. There's also a fitness center and yoga studio, plus a gym and hiking trails for the more active folks.
World-class ocean views, beautiful custom homes and security in a community all surrounded by the most amazing country this writer has ever seen. Mar Vista found a way to eliminate all the pitfalls that come with relocating to paradise.
You're home here.