Celebration of a Cross-Cultural Legacy
The arts are one of the most important connecting fabrics joining cultures across time and distance. Our inner emotions are impacted by art. Art depicts where we come from and also our advances through history.
This issue of Howler proudly celebrates Latin American culture and history through art. Several prominent artists from different eras are highlighted, focusing on the passions and ways of thinking that set them apart as visual or musical treasures.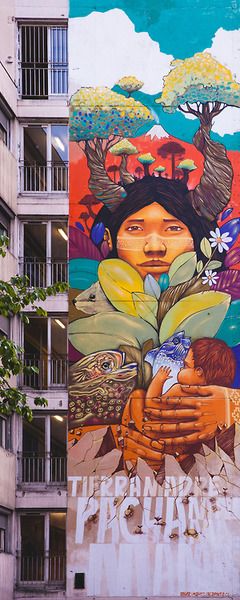 Culturally colorful
Latin American art defies categorization. The style is inspired by culturally distinctive narratives of culture, politics and social dynamics, against backdrops of native traditions, religion and natural landscapes. The typically vivid colors are an expressive force in their own right, often voices of protest or the impassioned desire to claim cultural identity. 
The symbolic heritage of Ibero-American art has been described as part of the profile of its societies and of all its members as individuals.
It is true that Latin-American art has been influenced from all sides by other styles and cultures. The resulting mixture generates a more globally enriched style to create new trends, while still maintaining its own character, flow and path. 
Mexico is the cornerstone of Howler's journey within the world of the arts in Latin America. We have been impacted by the stories of emblematic artistic characters, from those in the early 20th-century such as Frida Kahlo, Diego Rivera and Chavela Vargas, to more contemporary times. From the Mexican muralist movement emerged the most important revolutionary art of an urban subject: the walls of cities and building enclosures. They speak from the visual arts as expressions of colonial and postcolonial architectural identities to what is known today as street art.
Costa Rica crossover
We will start in modern times with Ulises Rivero, better known as "Ulillo." Rivero is a self-taught artist who was born in Mexico but raised in Costa Rica, where he currently resides. 
From a very young age, Ulilo was influenced by art. He studied graphic design but it was on the walls that he found his medium. He started doing graffiti in the year 2012, in which his great interest in street art led him to develop a style influenced by geometric shapes.
With a solid graphics identity, Rivero's murals and canvases are based on the use of color, textures and shapes to create geometric abstractions that play with different dimensions to convey strength and depth in his work. 
As an artist, his inspiration is born from the visual richness of where he lives. With the knowledge acquired about shapes, color and composition, Ulilo uses a language that speaks about the artist's surrounding environment. This combination of aesthetics and ideas led him to develop a unique style, allowing him to differentiate between the street art scene in Costa Rica. 
Rivero's artistic style carries a different message to all his viewers. As part of his contribution to social enrichment, it is born out of the necessity of space recovery. Ulillo searches for a different support — either a wall or facade — which can be intervened to illustrate the public space. By changing the scenery of the city, he makes art accessible to anyone. 
We invite Howler readers to travel further back through art history in our Arts Culture Entertainment (ACE) section, starting on page xx <insert link>. There, we showcase the iconic Mexican painters Diego Rivera and Frida Kahlo, and singer Chavela Vargas, who was born in Costa Rica but clung fiercely to the Mexican artistic and cultural identity she adopted at an early age.