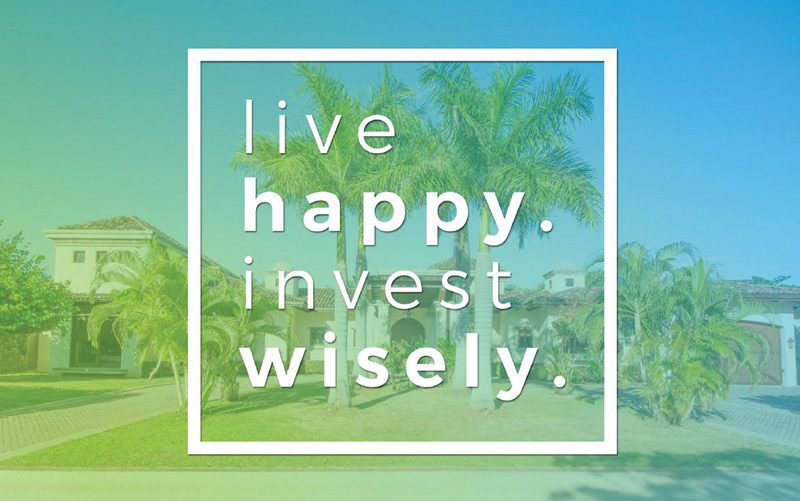 Investing in Guanacaste: Look ahead!
San José is Costa Rica's capital and most populated city, filled in recent years with hundreds of trendy restaurants, creative residential projects and a big traffic problem that desperately needs a solution. All these are signs — some good and some not — of an important city on the rise. Now, let me describe San José 20 years ago. It used to be a "city" filled with vacant land, where you could see cattle and coffee farms everywhere. Today, those lots are occupied with 30-story buildings. A few private schools back then have now turned into a vast list of education options. You could count with one hand the number of shopping malls that existed in the 1990s.  Also at that time, getting to Guanacaste from San José was still a bit of a headache … definitely a bumpy road for the car.
Looking back, I can see a lot of similarities between San José 20 years ago and what Guanacaste is like now. What a great time 2019 is for an investor to be in Guanacaste! Talk about a rural area becoming the most desired destination of the world, just in the last 10 years. I believe this is a great year to look at your investment master plan and reorganize according to your needs. That might mean looking ahead at the overall development Guanacaste is undergoing.
I see a lot of great opportunities in Guanacaste.
Having a well-balanced portfolio is the key to achieving your investment goals. The time to diversify your portfolio is when facing dynamic changes in a location such as Guanacaste. A mix of short and long-term investments, alongside a mix of cash-generating properties, is the way to go. A diversified portfolio is great when managing the rough times as well. Economic downturns will always be in the picture, so be ready to face them and come out ahead.
Technology has played a huge role in Guanacaste's growth. A few years back, the majority of buyers were retired people and second home buyers. Also, investors were not as savvy and made a lot of rookie mistakes in this area. Today it's another game! Young entrepreneurs from all over the world are looking at us, lots of Ticos from the city are moving here every day and we are seeing a more financially educated investor "playing" the market. Technology has enabled people to be free and live wherever they want; data is available only seconds away and buyers and sellers can communicate more efficiently. A good investor knows how to process all this information and take advantage of it when making important decisions.
I see a lot of great opportunities in Guanacaste for the next decade. We need more housing inventory allocated to long-term rentals. We need more housing projects taking advantage of solar energy and innovative designs. We need to be responsible in the overall design of projects and fight for smart infrastructure.
As an investor, you also have a great responsibility, which is to take good care of Costa Rica's natural resources while playing an active role in Guanacaste's development and growth in the interest of its citizens.
I'm really excited to see what the decades from 2019 to 2029 are going to look like. I'm a true believer that the great mix of people and nationalities in this small piece of the world can produce something great for all.