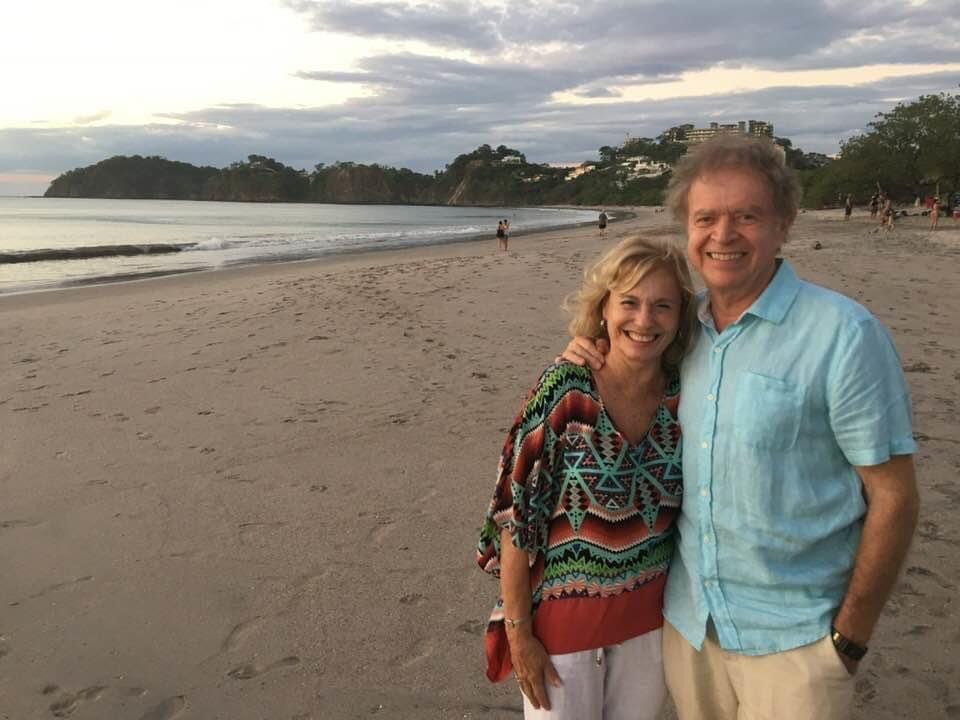 Pennye Wheeler, a longtime resident, volunteer and member of the business community in Playa Flamingo, passed away on July 24, 2020.
Pennye was born and raised in Cuero, Texas and attended the Texas A&I University.
She began her sales career 38 years ago, running her business, Decor Unlimited, in New York. Decorating always remained a passion for Pennye, who also worked for Grolier Publishing managing its real estate division for 11 locations in Florida. 
In 2000, Pennye came to Costa Rica with her brother Rick Wheeler to explore this beautiful country. After seeing all different locations, she fell in love with the Flamingo area and moved down shortly after.
From 2001 to 2015, Pennye was a valued member of the Christie's Plantation Realty (Century 21) team. Her contributions were recognized with the highest grossing salesperson award for 2007 and 2008. 
In 2015, Pennye took a hiatus from real estate to travel the world with her lifelong partner and love, Fritz Mayr. 
More recently, she and Fritz started Overseas Pacific Realty, collaborating with Jack and Donna Osborne and continuing to sell property on the beautiful Gold Coast of Costa Rica. 
Pennye was a tireless volunteer for the Flamingo community, serving five years on the Flamingo Beach Association Board of Directors. 
Her favorite beach in the world was Playa Ventana, where she built her beautiful home and enjoyed entertaining as part of her peaceful life with Fritz, when they were not off traveling the world. 
Those who knew Pennye  would say she was a beautiful and generous woman with great taste, a positive attitude and loads of energy. She lived an exceptional life. 
Pennye leaves behind her life partner, Fritz Mayr, her three daughters, Ashley, Jennifer and Edythe, and her adored grandchildren, along with Fritz's family and her many friends and associates. 
She will be greatly missed and forever remembered. 
To Pennye's friends wishing to leave a message for her family and Fritz, please click this link for Robert Toale & Sons Funeral Home in Sarasota, Florida.