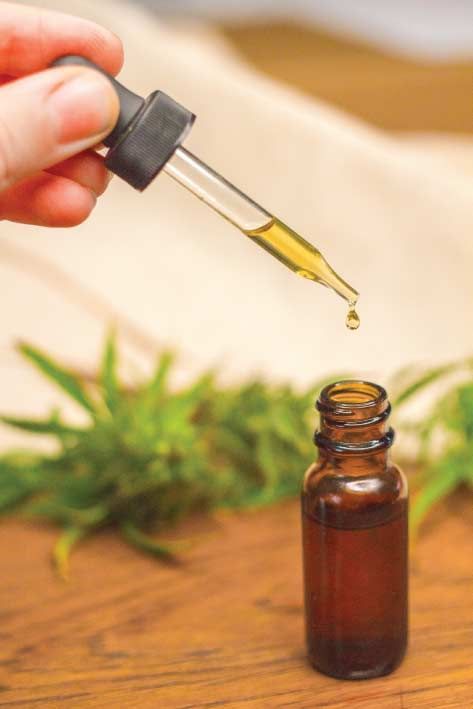 How to Know if Your CBD is Safe and Reliable
Despite some setbacks from the COVID-19 pandemic, the demand for CBD products continues to grow. A July 2020 report by Tecnavio projects the global CBD market will increase by US $3.52 billion from 2020 to 2024. CBD usage is increasing with growing recognition of potential health benefits from more than 500 distinct compounds in cannabis plants, including cannabinoids, terpenoids, flavonoids, and omega fatty acids. While many of these compounds still have not been explored, more than 1,200 scientific articles have discussed just one compound, cannabidiol or CBD. 
Disclaimer: For more than four years, I have used CBD products for joint pain relief. Also, as a project manager, I have worked on several cannabis industry projects since 2014.
There are many misconceptions about cannabis, including the notion that CBD comes only from hemp. Hemp and marijuana are both members of the cannabis sativa species. All cannabis plants contain CBD as well as THC, the psychoactive component that gives the "high." However to be legally classified as "hemp," the plant must contain less than 0.3% or 0.2% THC, depending on the jurisdiction. 
So in truth, you can get CBD either from hemp, which is mostly unregulated, or marijuana, which is a controlled substance in most countries. By the way, you can also get a small amount of THC from many hemp products — not enough to get you high, but enough to fail a drug test.
The CBD industry's dirty secret
Unfortunately, because the CBD industry is largely unregulated, there have been many reports of poor quality products, especially those sold online. Numerous problems were found in CBD tests conducted periodically by the U.S. Federal Drug Administration. In some of the tests, more than half the products had less CBD than advertised and some had THC levels higher than legally permitted. CBD impurities and unreliable dosages are frequent precautions cited on popular medical websites, such as WebMD, Mayo Clinic, and Harvard University.
The lack of quality control in the CBD industry has prompted some to observe that people in locations where pot is legal would be better off getting their CBD from more tightly-regulated marijuana stores.
So why is CBD quality so unreliable?
Certainly, the newness of the emerging CBD industry and lack of regulations are two major factors. This has attracted entrepreneurs who have rushed into the market and many of these may lack the experience, resources or desire to manage a quality process. Moreover, the CBD supply chain is complex and involves many players necessary to select the best seeds, grow and harvest hemp plants, extract and process CBD oil, and produce, package, and distribute consumer products.
Seed-to-sale quality and safety standards are available
But standards and best practices have been available for many years for managing quality during the production of other food, cosmetics and drug products. International standards like ISO 9001 and Good Manufacturing Practices (GMP) both are directly applicable for CBD quality assurance. But implementing these standards is a time-consuming and expensive process. 
Fortunately, a handful of CBD suppliers have adopted seed-to-sale quality practices and become certified by independent reviewers. Some of these can be identified on websites such as Remedy Journey, which regularly comments on CBD quality and other issues.
So what can you do about the safety and quality of your CBD?
There are several measures you can use to avoid purchasing questionable CBD products. 
First, read the package label or website for the product specifications

. Make sure you understand what ingredients are in the product and why it is best for you. Keep in mind that depending on the bioavailability of the product, your body may be able to use as little as 5% of its CBD. A lot of information is available online, so take the time to do some research.

Look up the supplier's website and review its quality control program

. Not finding one is a bad sign! In many cases, the supplier may not be the actual manufacturer, but a reseller. If so, ask for the manufacturer's identity and check their site.

Learn how to read a Certificate of Analysis (COA)

. A link to the COAs should be on the packaging or the website. It shows third-party test results for a sample of the supplier's product. It should include at least five tests. The first test (potency) shows the number and percentage of cannabinoids (CBD, THC, etc.). The next four tests give the presence or absence of residual solvents, pesticides, mycotoxins and heavy metals. These should all be zero or non-detected. 
While these actions may not guarantee that your CBD is a safe, high-quality product, they will go a long way to help you avoid bad ones.