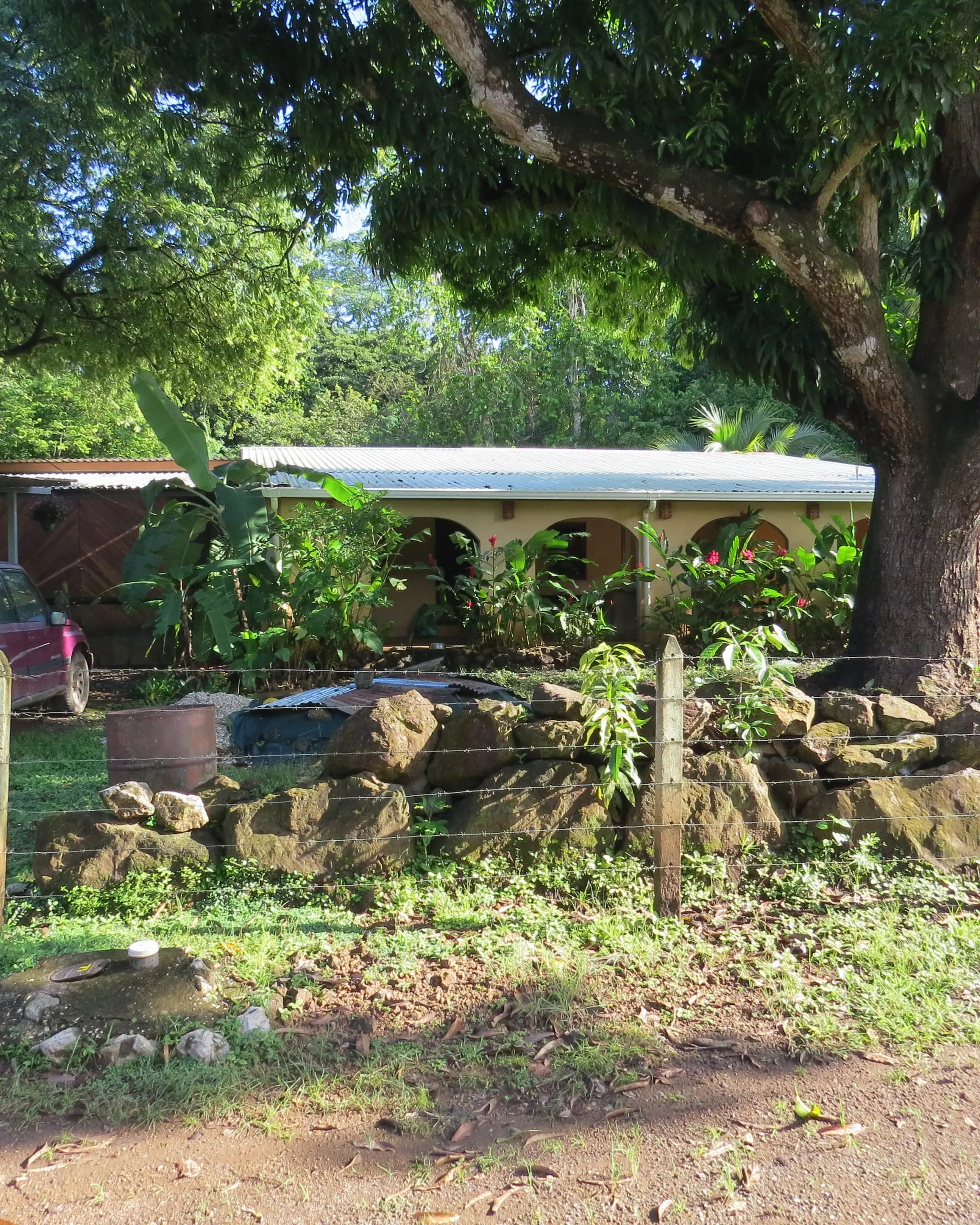 10 minutes to Playa Grande
Are you looking for a great place near a beach like Playa Grande in Guanacaste Costa Rica? This property has amazing trees and other features. Schedule a viewing and see how this could be your place to escape to.
mini organic farm with 3000m2 or 3/4 acre
house is 1800 sq ft American construction
ceiling and woodwork in cypress
large kitchen fully equipped
laundry room with full size washer and dryer plus storage space
walk in closet with true cedar shelves
large bathroom, 2 lofts
large covered patio
fully furnished
carport
Bodega/workshop 580 sq ft made of combitek (stucco over wire and styrofoam) walls and roof.  Space with shelving, tools, garden equipment, and sporting goods all included. This space could be redesigned as a casita.
Greenhouse with raised beds and aquaponic system with artisanal well and city water.
A small tank with sacred lotus and blue lily of the Nile that can be transplanted to the pond in the rainy season. The pond can be stocked with tilapia, guapote, or koi.
Huge mango trees, coconut, ylang-ylang trees that produce the fragrance of Chanel no.#5, cinnamon, tamarindo, banana trees, cuadrados, star fruit, guanábana, manzana de agua, avocado, moringa, neem, guayaba, guava, orange, grapefruit, tangerine, lime, blueberry bushes, acerola, cacao, fig, and pomegranate. All creating a mini fruit jungle
For showing:
Contact Mike on WhatsApp +506-8409-2587
Contact John on WhatsApp +506-8995-5497
Email crrealescapes@gmail.com