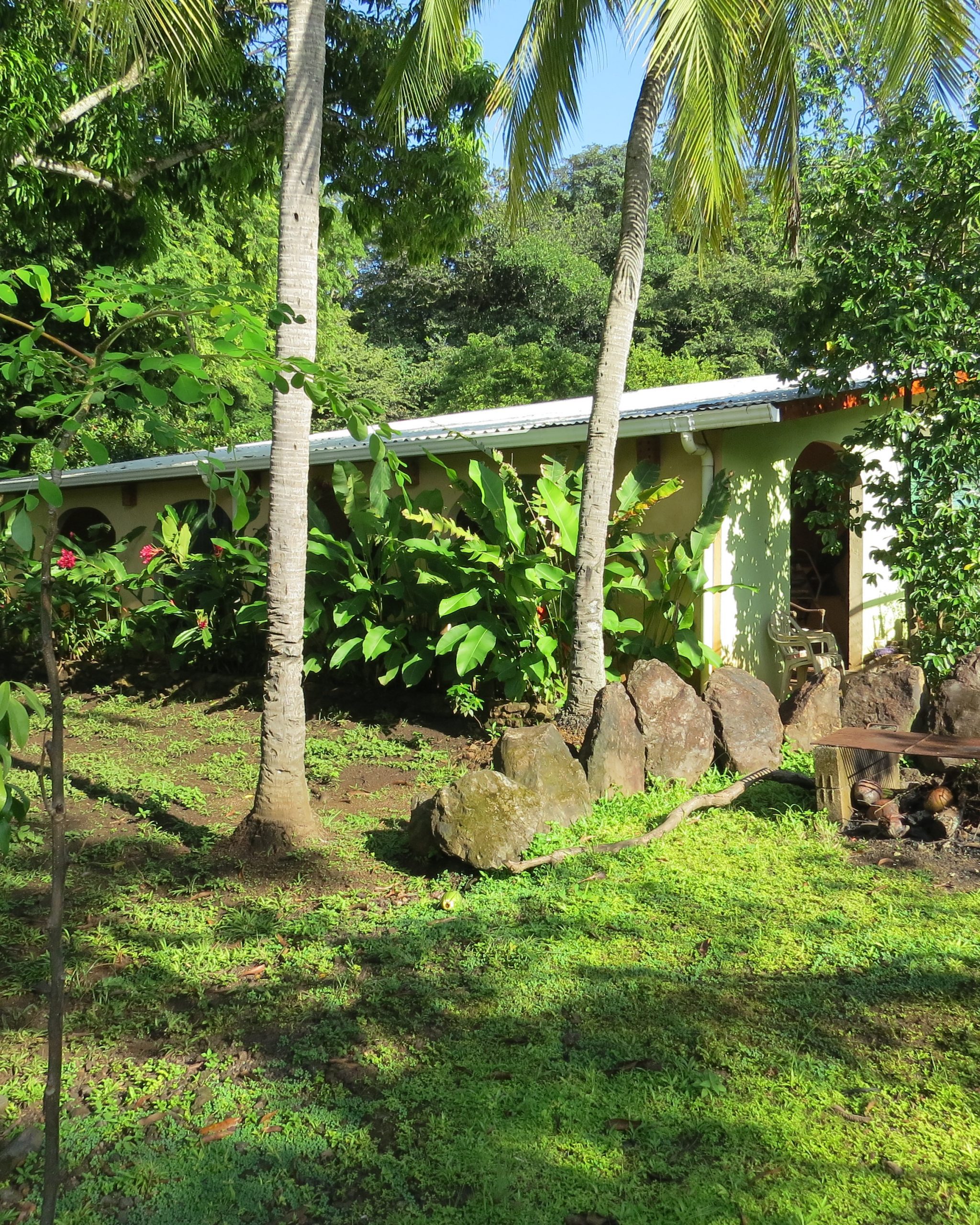 Discover Your Dream: A Gardener's Paradise Awaits Near Playa Grande, Costa Rica
If you're on the lookout for an exceptional property in close proximity to the stunning Playa Grande beach in Guanacaste, Costa Rica, your search ends here. Nestled within this beautiful landscape lies a true haven for nature enthusiasts and gardening aficionados alike. With its lush greenery, magnificent trees, and a myriad of remarkable features, this property beckons you to explore its potential. Let's delve into what this garden paradise has to offer.
Embrace Nature's Bounty: A Mini Organic Farm Awaits
Spanning over an expansive 3000m2 (approximately 3/4 of an acre), this mini organic farm is a canvas for your green dreams. Imagine the possibilities as you explore the abundance of space that can be sculpted according to your vision. Cultivate your own oasis, utilizing the rich soil and optimal climate that this region offers.
A Home Designed for Tranquility and Comfort
At the heart of this haven stands a meticulously crafted house, encompassing 1800 square feet of American construction excellence. The attention to detail is evident in the ceiling and woodwork, thoughtfully crafted from cypress, providing a warm and inviting atmosphere. The spacious kitchen is fully equipped to cater to your culinary adventures, while the adjoining laundry room offers convenience with a full-size washer and dryer, along with ample storage.
Luxurious Amenities for Your Delight
Step into the walk-in closet, adorned with true cedar shelves, offering a fragrant retreat for your belongings. The expansive bathroom adds a touch of luxury to everyday living. Two lofts provide versatile spaces that can be customized to suit your needs.
Indulge in Outdoor Living
As you step outside, a large covered patio invites you to bask in the natural beauty that surrounds you. The allure of outdoor living is further enhanced by the fully furnished setup, creating a seamless transition from indoor comfort to outdoor serenity.
Spaces Crafted for Your Hobbies and Creativity
For creative minds and hobbyists, a dedicated bodega/workshop awaits. Comprising 580 square feet, this space is constructed with combitek – stucco over wire and styrofoam walls and roof. It comes complete with shelving, tools, garden equipment, and even sporting goods. The potential is vast, and this space could even be transformed into a cozy casita, providing a retreat for guests.
Cultivate Nature's Gifts: Greenhouse and Beyond
Green thumbs will revel in the presence of a greenhouse, featuring raised beds and an aquaponic system. With both artisanal well water and city water, your plants will thrive. A small tank houses sacred lotus and blue lily of the Nile, awaiting the rainy season for transplantation to the pond. This pond, in turn, offers the opportunity to stock it with tilapia, guapote, or koi, creating a harmonious aquatic ecosystem.
A Symphony of Fruitful Abundance
The property boasts an impressive array of fruit-bearing trees, creating a vibrant and diverse mini fruit jungle. From mangoes and coconuts to ylang-ylang trees that exude the fragrance reminiscent of Chanel no. 5, every corner of this paradise is brimming with life. Cinnamon, tamarindo, banana trees, star fruit, guanábana, and a plethora of other delights paint a vivid tapestry of flavors and aromas.
Your Oasis Awaits
This remarkable property presents an unparalleled opportunity to embrace a lifestyle of harmony with nature. Located a mere 10 minutes from the breathtaking Playa Grande, it beckons to those who yearn for a connection with the earth and a sanctuary of their own. Don't miss the chance to experience the splendor of this gardener's paradise. Schedule a viewing today and step into a world of boundless possibilities.
Real Estate Agents Welcome Commission Paid
For showing:
Contact John on WhatsApp +506-8995-5497
Email crrealescapes@gmail.com