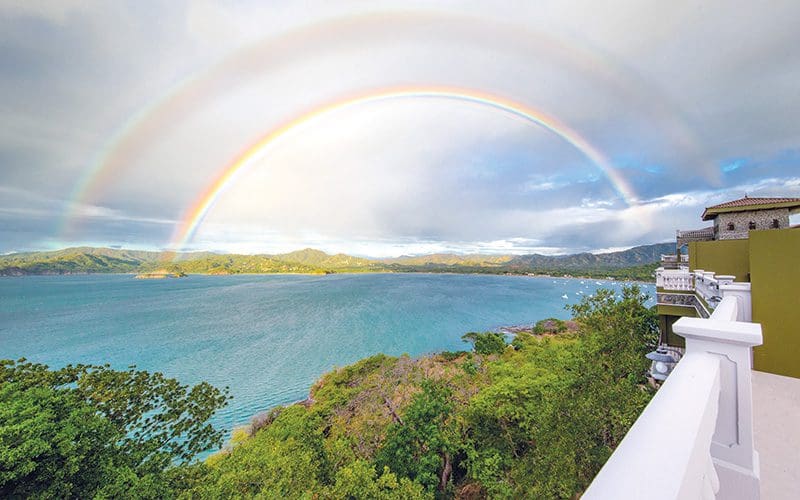 Can you believe that half the year is already in the past? As the world is in flux with the economy, many are still planning vacations. And many are planning moves to new and exciting places like Costa Rica.
With the lockdown's impact over the past couple of years, people are anticipating spreading their wings and getting out and living once again. The planes arriving here from all over the world have been full. This is a great sign economically for Costa Rica. The tourism industry here is a driving force for Costa Rica's economy and employs many service providers.
I often say that if we have survived the past couple of years, then we can survive almost anything.
After many companies have made it possible to work remotely, their employees have figured out that they are not confined to the region where their previous workplace is located. With good internet access, those employees can work from almost any corner of the world. Costa Rica's long-awaited law welcoming digital nomads has finally been passed and ratified by the government. This exciting news allows many the ability to move here with limited residency and tax benefits. 
This new law is good for those who want to visit and live here for a while. It also brings much-needed money into the economy of Costa Rica. When people live here, they purchase goods and services, putting money into the regions where locals are employed. A healthy economy makes for a better experience for those living here, and also those traveling to see the wonders Costa Rica offers.
We will soon be entering into what is normally considered a slow tourist season that brings rain and is referred to as green season. I see indications of a surprising boom this year, with many taking advantage of the travel opportunities here.
Guanacaste has the largest number of visitors in Costa Rica throughout the year. And it is known for being the driest region in the country. Guanacaste is also a base for people to begin their tours of other regions. 
We affectionately refer to the rainy season as "the green season." Yes, it is for the sake of marketing, but is not meant to be deceptive. People shouldn't be fearful of not having an enjoyable time in Costa Rica at this time of year. In fact, it's a wonderful time to travel and see nature. The lush greens are not seen in Guanacaste during the high (and dry) season of travel from December through April. 
During the high season, I hear tourists saying, "this is paradise." But seeing the green landscapes and flowers, and all the nature, now is so wonderful. I implore you, don't miss this time of year; it holds even more wonders.
Most areas of Costa Rica remain green all year round, with sufficient rainfall and humidity levels. Diverse micro-climates exist throughout the country, and each one offers different things for the traveling experience.
High season travel is going to be noticeably more active here, faster than you can imagine. It is wise to plan your trips now. At this time of year, the deals for booking high-season travel are much better. Rates will gradually get more expensive as we approach the 2023 high season. Hundreds of articles have been curated online over the years at howlermag.com. Anyone wanting to make plans can find vast amounts of helpful information. 
We encourage you to take the time to explore Howler's Travel and Adventure section, and also other tabs that can help guide your quest for adventure.
We always welcome questions, suggestions and comments. This helps us produce content that is relevant to you, and also helps others who are searching.
We hope to see you during this green season, and also in 2023. Let us know about your experiences and be a part of Howler.
Contact me personally at headmonkey@howlermag.com