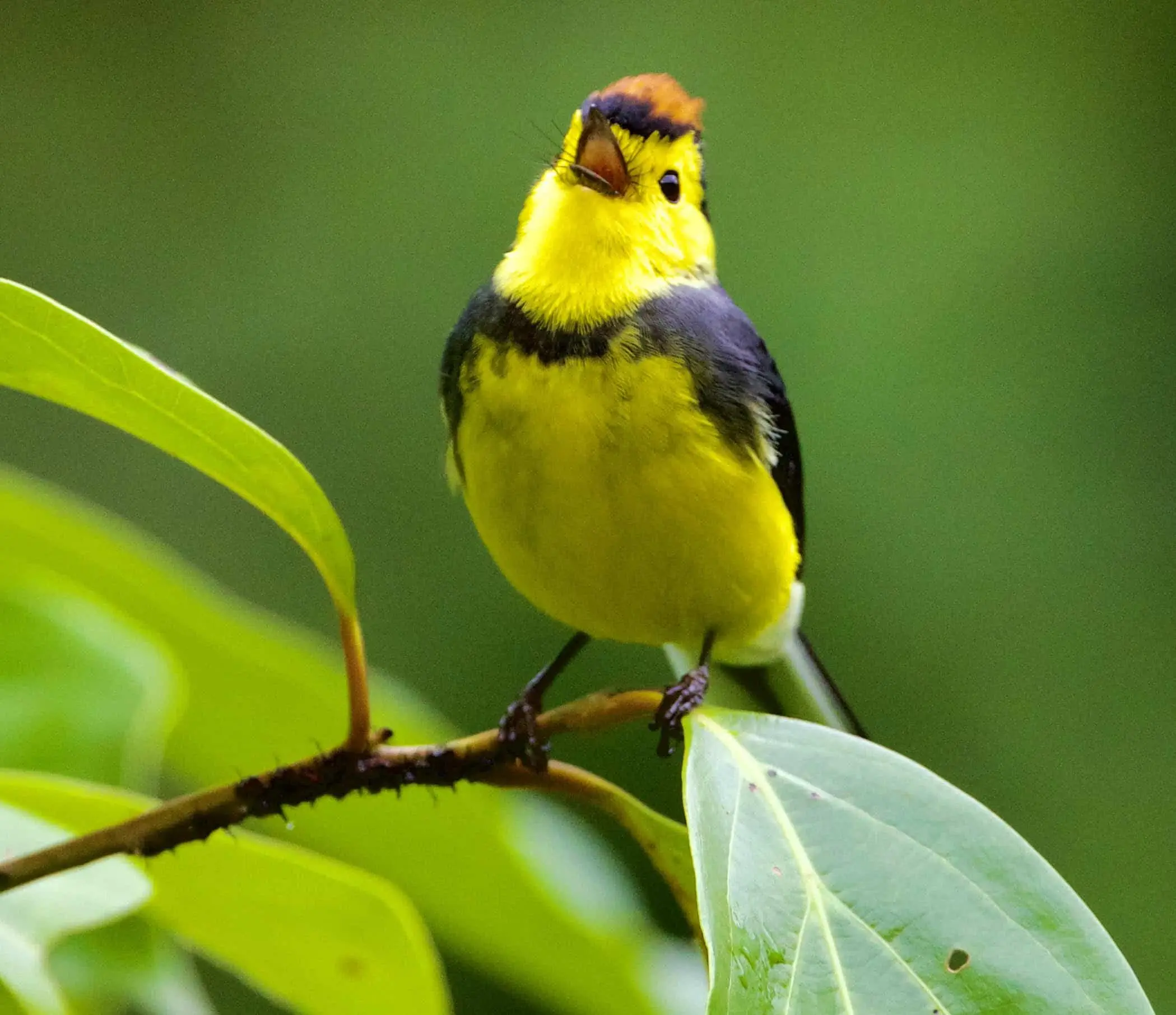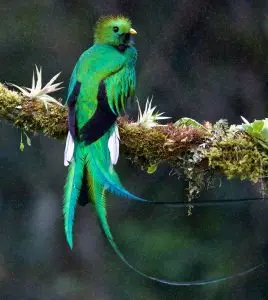 The prime time for resplendent quetzal watching in Costa Rica is from mid-February to July, their mating season. During this time, the avocado trees bear the resplendent quetzal's favorite fruit. And don't forget to pack your winter clothes. Even though it is still the tropics, high elevation and moisture can bring temperatures down to the low 40s Fahrenheit.
Learn more about this spectacular bird in these Howler articles:
This collared redstart was photographed high up in the mountains south of Cartago, Costa Rica, at about 6,000 ft. elevation. I call the little fellow "Sing Like Nobody's Watching."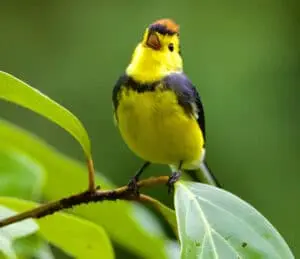 Bird in Brief: The Collared Redstart (Myioborus torquatus)
Also known as the collared whitestart

Endemic to the mountains of northern Costa Rica and western-central Panama

Common at heights between 5,000 ft. (1,500 m.) and the timberline

Typically found in mossy mountain forests, ravines, second growth and adjacent pastures

Usually observed in pairs among other bird species

Averages length is 5 inches (12.5 cm)

Males and females look alike; juveniles are a duller color
Source: Beautyofbirds.com
Costa Rica's wildlife diversity is one of the many reasons why people "flock" to this Central America country.
Fred Lipsky shares a variety of bird photography during a recent trip.
from 6,000 to 8,000′ elevations
in the mountains south of Cartago
on a rainy adventure
See more Travel & Adventure stories: