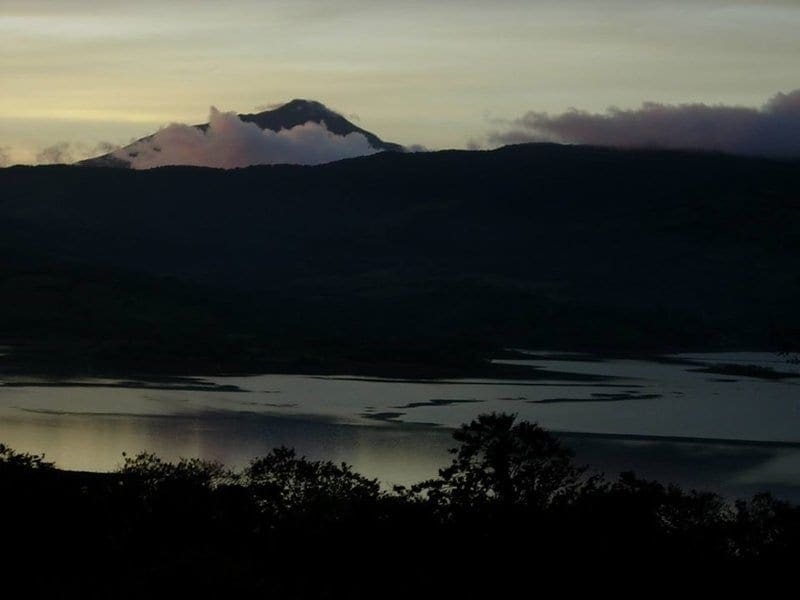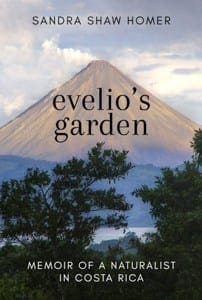 Evelio's Garden
A Deeply Rooted Growth Journal
Sandra Shaw Homer moved with her husband from Philadelphia to Costa Rica in 1990. Within a few years, she began writing a column for The Tico Times, Costa Rica's first English-language weekly newspaper. Luckily, Sandra also began a journal, which became the first draft for "Evelio's Garden: Memoir of a Naturalist in Costa Rica," published last year by Atmosphere Press. 
For the past 30 years, Sandra has lived near the shoreline of Lake Arenal, at the base of the volcano of the same name. The reverence for nature she has garnered in those three decades weaves its way through her writing. Living in a different culture from what she had before has given her perspective and patience, both essential traits for surviving in Costa Rica. 
Homer's memoir incorporates everything she has experienced in Costa Rica while tracing her personal growth. Besides giving readers an extensive lesson in horticulture, without being heavy-handed, she identifies countless birds, animals, reptiles and plants in English and in Spanish, even working in the Latin genus for many of them. All the while, Arenal Volcano presides over the scenery, an omniscient presence, recognized as such by every nearby resident. 
By 1995, Sandra had walked away from her alcoholic husband and bicycled her way to a determined independence on the shores of Lake Arenal. She embraced the language and culture around her. Not once in this memoir does the author complain about the inevitable bureaucratic entanglements awaiting outsiders trying to live in Costa Rica.
An even deeper story is threaded into the tapestry of this expat's relocation tale, and that is the evolving relationship between the author and Evelio, one that has survived for three decades and continues thriving to this day. 
Arenal Volcano presides over the scenery, an omniscient presence.
Organic plan
Starting as a carpenter and handyman for Sandra at her new house, Evelio eventually became her gardener. They came up with a plan to produce organic vegetables and herbs to eat and to sell at the local feria. Braving the area's infamous winds and torrential rains, the two experimented with a combination of new and indigenous horticultural methods. Together, they shared the rewards and exasperations of combining cultures and methodologies, and the inevitable family issues, all the while challenging the elements. 
Evelio lives on his parents' farm near the lake. Like nearly every one of his Tico peers in the area, he grew up on a ranch that, when he was young, did not have electricity or indoor plumbing. The author makes the insightful observation that these people seemingly leap-frogged from the 19th century into the 21st, complete with refrigerators, internet, motorcycles and microwave ovens. Talk about culture shock!   
Every good story relies on the manner of telling by the writer. As in a diary, Homer tells hers month by month, with each chapter encapsulating that time segment of her 30 years living here. The fluidity of her writing makes it a pleasure to read. 
"Evelio's Garden" is available at The Bookstore of the Waves in Tamarindo.