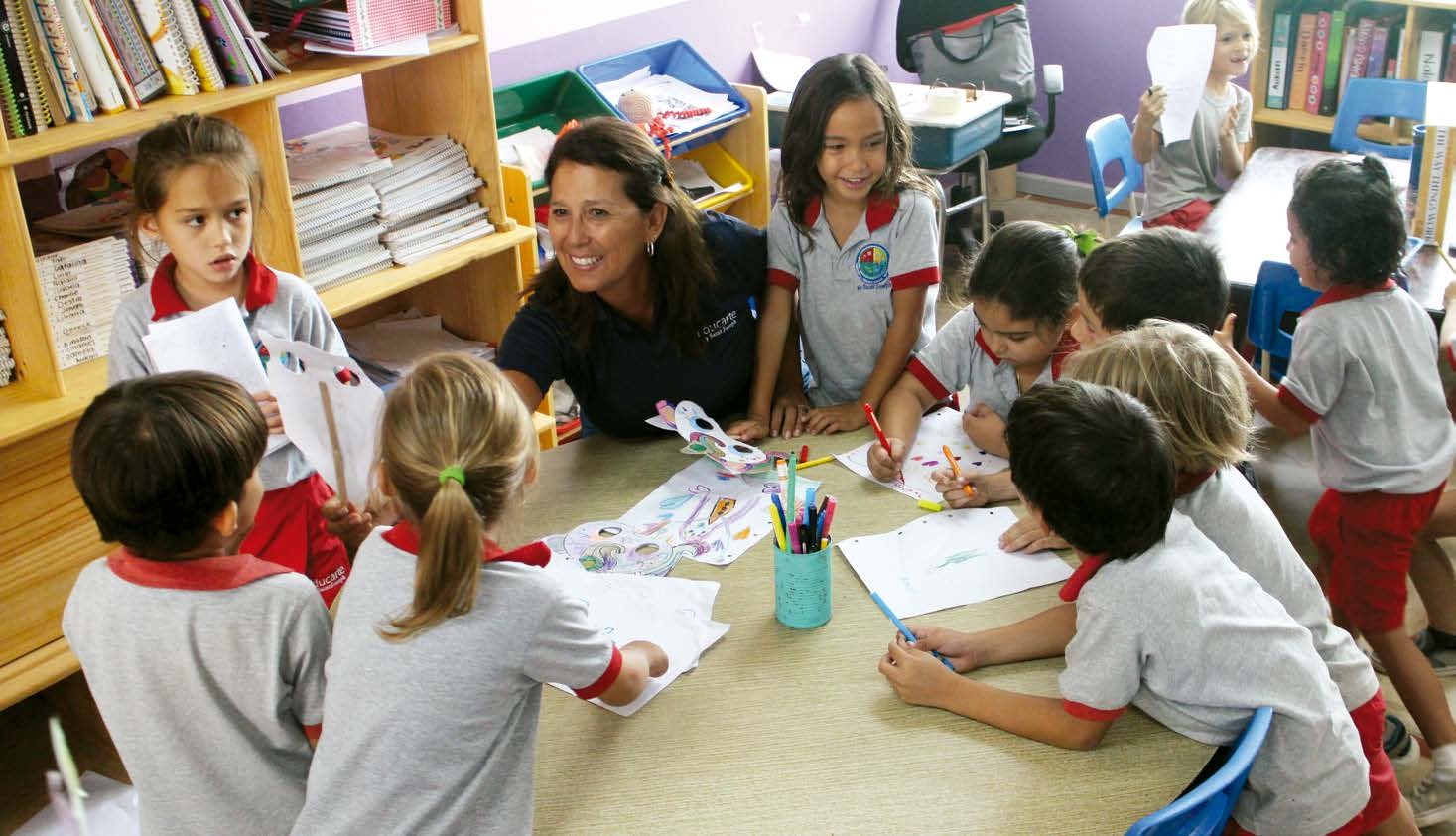 A New North for Educarte
English school in Costa Rica: One of the main reasons many families come to the Tamarindo area is because of the variety of school options. Our little community is home to many schools, which each create a home for local and international children. Educarte was born in 2008 with a vision of giving immigrant and local children a bilingual education. Ten years later, Educarte has a new director,Milagros Gallegos, whose vision comes from years of education and experience.
Milagros Gallegos has arrived to Educarte after 23 years of experience in the classroom, as an administrator and as an educational program creator. She started her education career in San José, teaching elementary school and acting as a science coordinator. She spent the following years studying and writing educational material. She later moved to Nosara and created a homeschooling program for local and expat students. Family responsibilities took her back to Peru, where she worked as a teacher, science coordinator and finally a middle school principal.
Milagros' core strength is education for sustainable development (ESD). She was the coordinator in Peru and is part of the ESD School Network, currently working with five participating private schools. The network was created for the sharing of ideas, knowledge and activities in areas such as carbon neutral schools, and teaching children about recycling and energy conservation and production. Group members meet every month to work collaboratively supporting ESD program development in both the public and private school sectors. Educarte would like to be able to expand and hold meetings with other public schools to share an action plan. To this end they have already had meetings with the country's minister of education.
Milagros has found in Educarte an eager team of passionate administrators and teachers. She hit the ground running in January and hasn't stopped. She is putting into effect an SSL/ESL bilingual language program that allows second-language students to continue learning core material in their target language while placing them in intensive targeted learning groups for English and Spanish. She hopes this innovative program will help the growing number of international students to learn Spanish and English more quickly and with less stress.
This year's high school students at Educarte will be the first to receive university credit for the UCR (Universidad de Costa Rica). Current 10th-graders are taking a pre-calculus course that will give them college credit in the future. Next year, Educarte will graduate its first generation of students taking the Bachillerato Nacional, the national diploma. Milagros' voyage from teacher to leader will surely bring a holistic perspective to Educarte.
Milagros is excited to help shape Educarte for the community's future. She hopes that the local families and children will enjoy the benefits of having yet another quality private school in our area, influencing even more expat families to find a home in our community.
If you are interested in visiting the school and learning more about its future, contact Educarte at
administracion@educartecostarica.com or visit www.educartecostarica.com.