THIS EDITION IS DOWNLOADABLE! 
Click on upper left "down arrow" icon
Open in full screen

Move your mouse over the page to discover links 

Use the "click" icon to go to the webpage

Unmute videos

Share stories, leave comments

Support our advertisers!
ARTICLES are translatable into 12 languages: 
Spanish  French   German   Italian   Hebrew   Japanese   
Portuguese   Chinese   Dutch   Hindi   Czech   Polish
Thank you for sharing articles on your social media!
April 2023 Troop (Contributors)
There's some great content brewing in Howler's April issue, starting with our cover story featuring Brothers of Ale Brewing in Guanacaste. We're very excited to introduce a new magazine section shining a spotlight on Costa Rica's fashion scene.
Join us in celebrating Playa Conchal's No. 1 spot on EnjoyTravel.com's annual "50 Best Beaches in the World" list. Be intrigued by the connection between Costa Rican birds and the planet's geological history. Travel back in time to learn about the lost legacy of Costa Rica's railroads.  You'll also find a memorial tribute to the legendary "King of Calypso" musician, Walter Ferguson. For readers with a green thumb, we offer tips from the Gringo Gardeners in Costa Rica Facebook group, 
FEATURED CONTRIBUTOR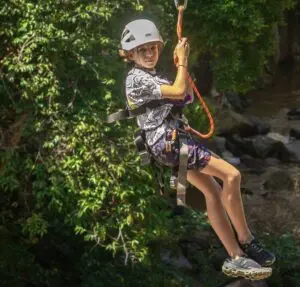 As Howler's youngest-ever contributor, born in 2011, Marek Nahorski is also likely the youngest beekeeper in Costa Rica. We're pleased to share the two-part story of how this came about — in Marek's own words, along with his own photos — starting this month with "My Bee Farm Visit."  
The native of Szczecin, Poland showed signs of being multi-talented as a preschooler. "From the beginning," his mom recalls, "he was a child who did not play with toys." At the age of 4, Marek got his first DJ console and started playing concerts. During the pandemic, he gave an interview on Polish breakfast television. 
Soon after, Marek bravely accepted the move with his family to Costa Rica — a country so distant from his homeland. With virtually no knowledge of English or Spanish, he started attending school here. He opened a business with 3-D printers, and then used his earnings to buy vending machines. Next, he was able to fulfill another dream of having his own bee apiary. His family now looks forward to the first honey!
WRITERS
Andrea Chacón. Paralegal at GM Attorneys.
Ivan Granados. Managing Partner at GM Attorneys, specializing in real estate and corporate law. igranados@gmattorneyscr.com
Karl Kahler. Author of "Frommer's Costa Rica 2017," former travel editor of the Tico Times and former national editor of California's San Jose Mercury News. 
Jorge Arturo Mora. Writer, chronicler and cultural journalist. His texts have been published in the newspapers 'La Nación' of Costa Rica, 'El Tiempo' from Colombia, in the international magazine 'Relatto' and on the Rotten Tomatoes platform. He is the author of the novel 'El rainbow nest', published by Encino Ediciones.
Tom Schultz. BS Biology and Geology, avid birder and nature photographer, retired software executive. tom@pananima.com
Captain Paul Watson. Globally renowned ocean conservationist and environmental activist, advancing marine ecosystem protection initiatives through the new Captain Paul Watson Foundation. Co-founder of  the Greenpeace Foundation and founder of the Sea Shepherd Conservation Society.
Dr. Herbert Weinman. MD, MBA. thedoctorisinsharkfm@gmail.com
Helen Woodhouse. Soon after moving from Saskatoon, Saskatchewan to Quepos/Manuel Antonio, founded the Facebook group Gringo Gardeners in Costa Rica, dedicated to gardening successes and challenges in this wonderfully diverse country.
Alejandro Zúñiga. Costa Rica-based journalist, traveler and content creator.
PHOTOGRAPHERS
Fred Lipsky. Retired New York police officer, now enjoying kayak fishing and nature photography adventures in Costa Rica. golfing.
Chalo. Published Beauty Fashion Photographer. Also featured in "Through the Lens" edition.