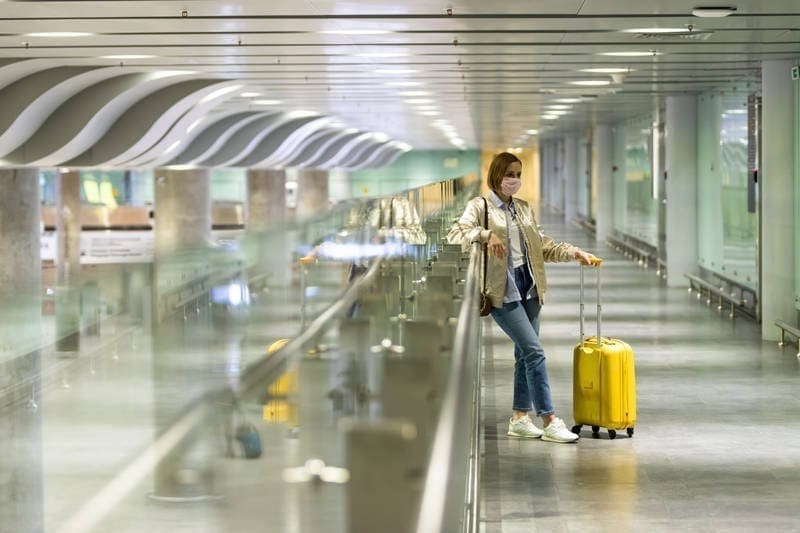 COVID-19 Measures for Travel, Condominiums and Tax Relief
Important Update on Laws and Guidelines to Protect You
During this unprecedented time of global pandemic, Costa Rica has taken extensive measures to flatten the curve and provide financial relief for its native Costa Ricans and the thousands of expats who live here. These measures effect everything from travel to taxes. We have recapped some of the most wide-reaching measures below.
Travel
Costa Rica borders will remain closed to tourists and non-resident foreigners due to the COVID-19 pandemic up to May 15, 2020, until further notice. The government announced on Monday April 20, 2020 that Costa Rica will deny entry to tourists and non-resident foreigners. 
Citizens, Costa Rica residents and tourists are all still allowed to leave Costa Rica.
Nevertheless, the tourists and residents (non-citizens) who leave, will not be allowed to re-enter Costa Rica until at least May 16, 2020. Anyone caught entering illegally will have their residency status revoked.
This applies to entry via air, land or sea. Exceptions may be made for "humanitarian cases," but those instances must be approved by the Immigration Administration, the Health Ministry and the Foreign Ministry.  
As before, any citizens and residents who enter Costa Rica will have a mandatory quarantine of 14 days.
Tourists who entered Costa Rica, with a tourist visa, after December 17, 2019, will be allowed to remain legally in Costa Rica

until July 17, 2020

without facing any irregular immigration status or fine.
Commercial flights between the United States and Costa Rica have ceased.
Condominium Guidelines – As of April 7, 2020
Guidelines are highlighted here for administrators, maintenance personnel, condominium owners, tenants, merchants and visitors of the condominium:
According to the government's declared State of Emergency, massive commercial and social events must be cancelled.




It is not permitted to use common recreational areas such as clubhouses, roof terraces, jacuzzis, gyms, BBQ areas, cinema rooms, massage rooms, event rooms, etc.

Green areas or sports fields may be used for walking. Social distancing must be observed.

Swimming pools, both in private and common areas, and in compliance with the temporary administrative measures aimed at avoiding massive gatherings, should remain closed.

Constructions and repairs: These are permitted in both affiliated properties and common areas, provided that the guidelines issued by the Ministry of Health regarding the necessary cleaning and hygiene measures are complied with.

In case of non-compliance with these measures regarding condominiums, the administration or administrative board are authorized to restrict the use or impose new measures aimed at protecting the health of the people in the condominium.
Guidelines for homeowners and tenants
If you or any person within the condominium has symptoms associated with respiratory disease contact the administration for the established course of action.

In the event that someone has a Sanitary Order issued by the Ministry of Health, he/she must abide by the following Guideline: Version 1- March 18, 2020. Guidelines and regulations for the domiciliary isolation of Costa Ricans, residents and diplomats who enter the country due to the Coronavirus health alert (COVID-19).

Maintain hand washing, sneezing and coughing protocols, and do not touch your face, all by way of prevention.

Social distancing measures promoted by the Ministry of Health are recommended, as well as staying home and avoiding physical contact.

It is recommended that everyone abide by the provisions of the administration on the use of common areas and the holding of social events, in accordance with the disposition of the Board of Directors.

Stay informed about the national situation through official sources:

www.ministeriodesalud.go.cr
Tax Relief
Law #9830, approved in March 2020, established that commercial leases are exempt from paying the VAT tax for April, May and June 2020, only if both the lessee and lessor are duly registered as taxpayers in "RUC" Registro Unico de Contribuyentes, Single Tax Registry of the Dirección General de Tributación, in the General Income Regime or the Special Agricultural Regime.
Importers, who are also registered as taxpayers in "RUC" Registro Unico de Contribuyentes, Single Tax Registry of the Direccion Tributacion Directa, may nationalize during April, May and June 2020, the goods without paying the corresponding dues. Agricultural and livestock products classified from chapters 1 to 24 of the Sistema Arancelario Centroamericano are excluded from this measure and the national regulations will be maintained, in the event of a possible shortage.
The taxpayers referred to in the Income Tax Law, are exempt, for one time only, to make partial payments of the income tax that they should make in April, May and June 2020.
Click link for more  detailed information on COVID-19 tax relief measures in Costa Rica.
With everyone working together, and with the support of the government, Costa Rica will continue to see success in the fight against this disease. Stay home and stay safe.