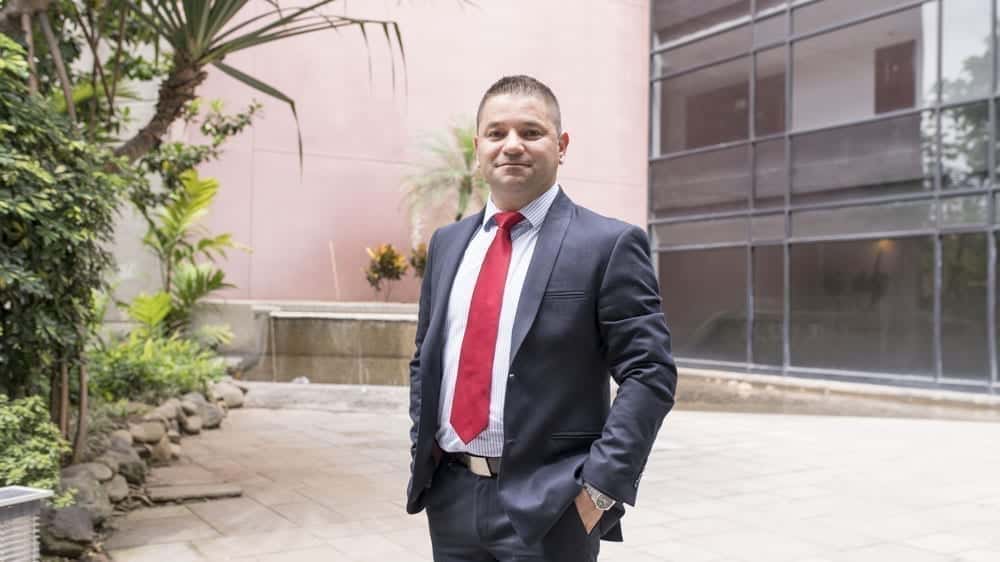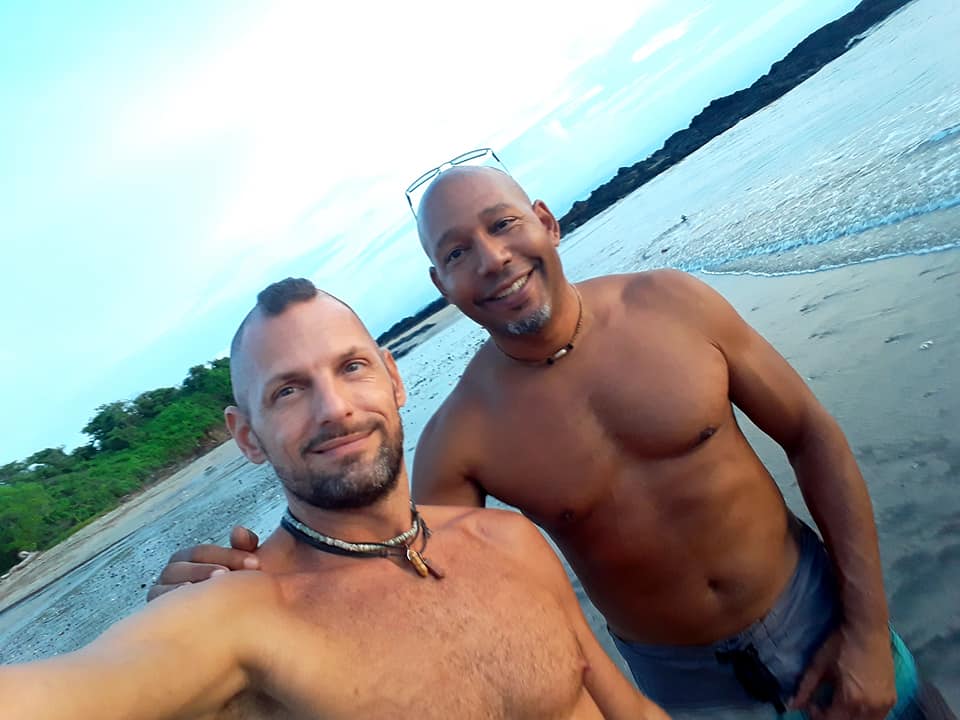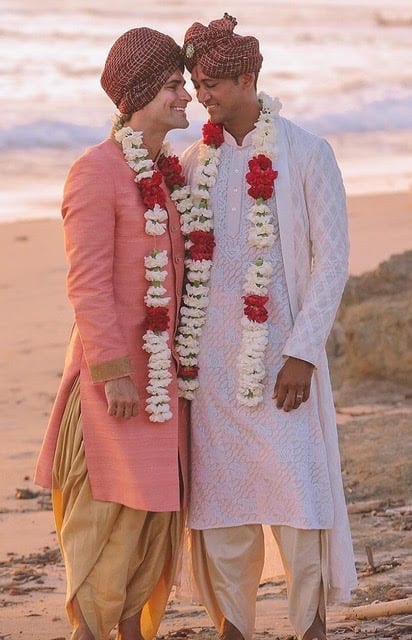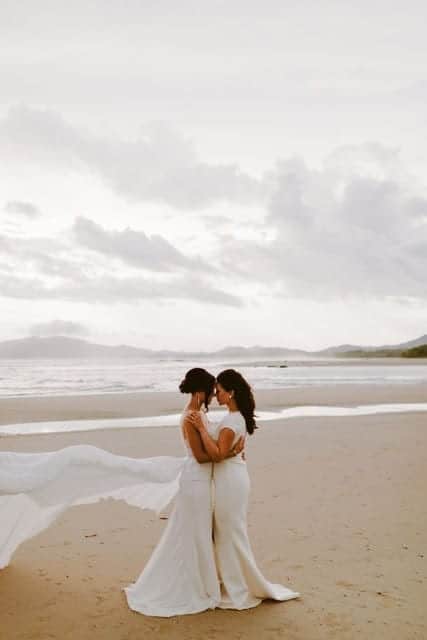 Costa Rica's Tourism Sector Says "I Do" to Gay Marriage
On May 26, 2020, Costa Rica became the first and only country in Central America to legally recognize same-sex marriage. It is a major victory for Costa Rica's LGBTQ+ community, which has been fighting for equal civil rights for decades. 
But as much as this is a human rights story, it is also an economic one. Legal gay marriage is also a victory for the Costa Rica tourism sector, reeling from a global pandemic that has stopped tourism — and revenues — in its tracks. 
Already a popular tourist destination, Costa Rica is now one of the few tropical vacation hot-spots that also recognizes gay marriage. The country has a multitude of gorgeous locations that serve as stunning landscapes for weddings: mountains, rainforests, waterfalls, pristine beaches and jungles full of wildlife. It's a combination that could lead to an increase in the number of couples who choose Costa Rica as a wedding destination, and may offset at least some of the economic pain endured during the months where there was no travel at all.
Julio Cesar Calvo of Gay Costa Rica has seen an increase in the number of clients looking to visit Costa Rica. The San José travel agent and wedding planner has seen many trips postponed to 2021 due to COVID-19. However, Calvo says that at the moment the country stands alone in the spotlight on the LGBTQ+ world stage (Lesbian, Gay, Bisexual, Transgender, Queer, or Questioning plus other terms used in the community).
Solo attention
"We are the only country in the world legalizing gay marriage right now," he says. "This is calling the attention of many people worldwide, especially in the LGBTQ+ community. Newspapers, magazines, bloggers, influencers, everyone is talking about Costa Rica."
Calvo is also the head of Latin America's only gay chamber of commerce. The Costa Rica Diversity Chamber of Commerce started four years ago, and now has roughly 180 members representing all the regions of the country — from the Caribbean to the Pacific. Besides supporting and promoting gay-owned businesses, the organization promotes Costa Rica worldwide as a new LGBTQ+ travel destination in Latin America.
"The LGBTQ+ market is not going to reactivate the economy by itself," says Calvo. "But I can guarantee you that the LGBTQ+ community is one of the first potential clients traveling and spending money."
Calvo predicts the gay community will lead the charge on reopening global travel. In general, they tend to have no children, are professionals with disposable income, and are not as risk-averse as the general population.
That's backed up by  the World Tourism Organization, which says the LGTBQ+ community spends about 30% of their income on traveling, and accounts for 15% of the total amount spent on travel worldwide. Gay tourists travel more often, take longer vacations and spend more money.
"We will invest our money in those hotels, agencies, tour operators and brands that support inclusion and diversity," Calvo says.
Growth sector
More wedding planners catering to the LGBTQ+ community have emerged in Costa Rica in the last few months. Diverse Weddings in Trejos Montealegre, Escazú is run by four women with decades of experience in wedding planning. They have undergone special training and have obtained LGBTQ+ Inclusive Certification.
"The LGBTQ international community is always looking for destinations where the people have an open mind and a friendly approach, where they can feel safe and welcome to express their love without being persecuted or judged," says Diverse Weddings chief planner, Sylvia Chavez. 
"Costa Rica has the perfect environment for gay couples to come and get married, they are looking for privacy, luxury and nature, their priority is safety and respect, along with quality services."
It has been a long, difficult road for Costa Rica's LGBTQ+ community, which has been actively lobbying for equal civil rights for decades with only small, incremental victories. 
Things didn't kick-start until January, 2018, when the Inter-American Court of Human Rights ruled that countries signed onto the American Convention on Human Rights were required to legalize same sex unions. Costa Rica was one of those countries, and the government at the time announced that it would abide by the ruling, as the Inter-American Court traditionally supersedes local laws.
Divisive battles
But it wasn't that simple. The ruling came just a month before a presidential election. Same-sex marriage became one of the major issues of the campaign, as public opinion was bitterly divided.
It is a familiar story for Keith and Al Toney. The American gay civil rights activists were married in 2004, soon after Massachusets became the first U.S. state to legalize gay marriage. The Toneys call Costa Rica home now, but while in the U.S. they fought and helped win important battles for the gay community, including one in the U.S. Supreme Court in 2013.
"The way this is unfolding here [Costa Rica] mirrors the struggle we had in the U.S. years ago," says Keith Toney. "Some people are outraged, others joyous. Families and friends arguing and debating the rightness or wrongness of it and why. It causes a big divide when people learn how others truly feel about the issue."
It was indeed a bitter campaign, but in the end Carlos Alvarado Quesada, who campaigned in support of legalizing gay marriage, won the election and became president. The stage was set. 
Alvarado's government allowed the process to devolve in Costa Rica's courts, rather than change or pass new legislation. Inevitably couples filed lawsuits against the Costa Rican government. In August, 2018, Costa Rica's Supreme Court ruled that prohibiting same-sex marriage was unconstitutional, and gave the legislature 18 months to change its marriage laws. The government allowed the deadline to pass, effectively killing the country's ban on gay marriage. And so here we are. Everyone now has equal rights to marry the person they love, regardless of gender. 
It's a highly anticipated time for hotels and other wedding venues throughout the country, from the lush jungles and mountains of La Fortuna, the wildlife and rainforests of Manuel Antonio, to the beaches and sunsets of Guanacaste.
The Drift Away Eco-Lodge and Retreat Center in Playa Avellanas is excited that its stunning beach wedding backdrop can now be used to legally celebrate all love. The owners there hope that legal same sex marriage in Costa Rica will only add to this country's reputation as a top destination for weddings — for foreigners and nationals alike.
"Costa Rica has some of the most beautiful locations for beach weddings," said Drift Away's co-owner, Oksana St. John. "We are happy the LGBTQ+ community can finally share these important life moments in these wonderful settings."
First of its kind
Like Diverse Weddings, Drift Away Eco-Lodge is working to obtain special LGBTQ+ wedding certification. An upcoming workshop in San José will educate wedding and event planners on ways to be more LGBTQ+ welcoming and inclusive. Organized by Gay Costa Rica and the Costa Rica Diversity Chamber of Commerce, this is the first LGBTQ+ certification program offered in the country.
Those attending should be warned. Julio Calvo of Gay Costa Rica says that businesses looking to enter this wedding market need to do so for the right reasons.
"Are you welcoming LGBTQ+ clients because of the money, or because you truly believe that every single human being is equal to everybody else?" he says. "Suppliers, vendors, and hotels need to train employees, build internal communications campaigns to raise awareness to all personnel."
Calvo says everyone inside the business needs to buy in before marketing to gay clients, as those clients will quickly identify if the business is, in fact, 100% gay friendly. Sylvia Chavez of Diverse Weddings agrees.
"Businesses and vendors who would like to cater to the LGBTQ+ market should take into consideration three important things: be inclusive, be understanding and be supportive," she says. "Have the knowledge about the challenges and struggles the community has been through. I believe each couple brings extra magic because they are not only celebrating their love, but also their rights and their choices."
Suppliers, equipment and decor rental companies, car rentals, musicians and DJs, and photographers in all regions of the country can all benefit.
Understanding equality
Despite this important step forward, there is still a long road ahead to change many of the stereotypes and misconceptions among Costa Ricans. 
"Many business owners in Costa Rica think that the LGBTQ+ community will come to their properties to walk around naked, or that we come to party. This is not the truth at all," says Julio Calvo. "We are looking to stay in the same hotels as everyone else to enjoy the beach, the mountains, national parks and hotels. Some people want us to hide, but we do not want to hide any more. All we ask for is equality, love, understanding and acceptance. We want to invest our money and receive equal service like everybody else. I see a bright future for those suppliers that take the path of peace, acceptance, respect and transparency."
The LGBTQ+ certification program is scheduled for September 24, 2020, at the Intercontinental Hotel in Escazú. For more information or to register, email weddings@gaycostarica.com.
To become a member of the Costa Rica Diversity Chamber of Commerce, email JulioCalvo@ccdcr.org.
Photo Credit: Dennis Kwan, Jonathan Yonkers, Tara Beth Photography