Costa Rica Artist Spotlight Carmen Silva
Costa Rica Artist Spotlight Carmen Silva: With an exquisite range of strong brushstrokes and exotic colors, Costa Rican artist Carmen Silva transforms her canvases into a magical world of nature.
Growing up in the beautiful province of Guanacaste filled Silva with a sense of wonder at her surroundings. So many facets of flora and fauna inspired the development of a passionately artistic flair in capturing her emotions on canvas. The endless hues of nature consumed her imagination: feathers of birds, shades of plants, vibrant petals of a flower.
Costa Rica Artist Carmen Silva vividly colored pencils
were a staple in her school supplies.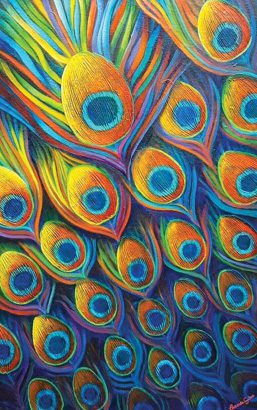 "Though most of my family members' talents lie in their voices and musical abilities," Silva says, "I needed a more physical outlet and have always been drawn to the visual arts."
Living in a world where hummingbirds and butterflies came for nectar from the flowers gave her such profound enjoyment and happiness that she had to find ways to express and share with others.
Trips to San José in her youth afforded her the opportunity to visit the grand museums, where she was given the opportunity to experience the world through the artists' eyes. In her later travels, Carmen Silva was fascinated by the Museo del Prado in Madrid, and the Louvre in Paris, where she could see original Van Gogh paintings and Impressionist works.
Coveted by her classmates, Silva's vividly colored pencils were a staple in her school supplies. Carmen was constantly sketching, illustrating, weaving or creating handmade objects.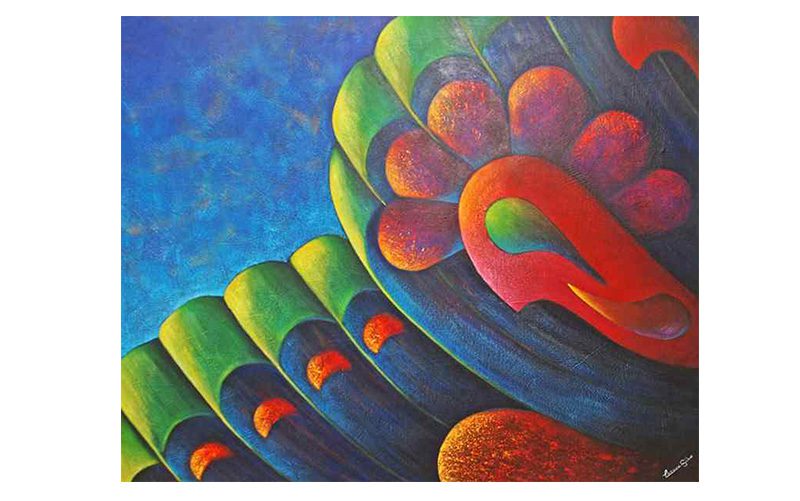 After raising her children, Carmen further explored and enhanced her creative talent by taking private lessons from Costa Rican artists such as Jim Theologos, Gilberto Aquino Pérez and Hernán Pérez Pérez.
"Learning from these artists was a thrilling experience," she says, looking back on the various techniques they taught as being instrumental in finding her own path to celebrate her joy in life.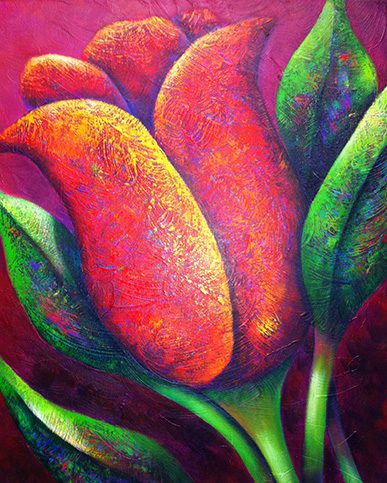 One mentor of Carmen Silva, Gilberto Aquino, describes how she "transports viewers into a world full of life, beginning with a blank canvas and combining nature with her imagination using interlaced brushstrokes, textures and vivid colors."
The Hidden Garden Art Gallery exhibits a permanent display of Silva's artwork. Stop in for a visit to enjoy her remarkable talent and vibrant paintings.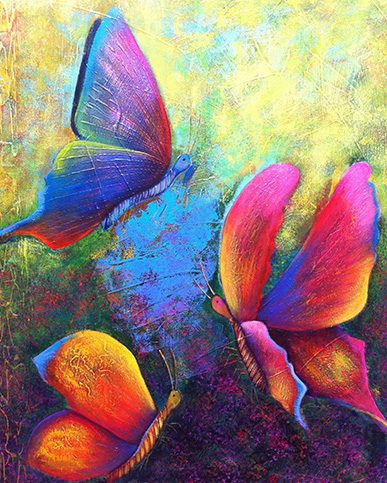 More info: www.HiddenGardenArt.com