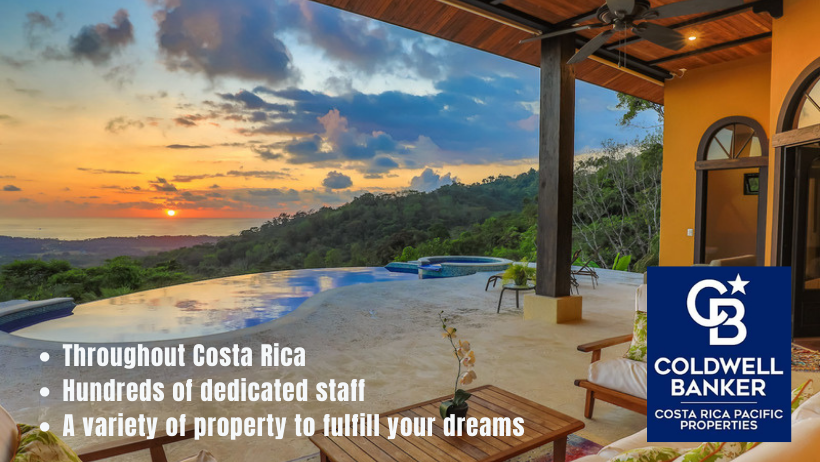 Do you like watching waves crash from the hammock in your backyard or terrace? Do you enjoy walking out your back door to take a jog on a quiet, exotic beach? 
Costa Rica real estate features some of the most beautiful and affordable beachfront properties on the planet. 
Finding the property of your dreams is closer than you think in this incredible location with the team at Coldwell Banker Costa Rica. We feature the largest selection of inventory in the premier locations of Costa Rica. 
Our extensive inventory and expert team ensures you're searching for the most qualified properties on the market without paying more than market value. Our brokers have decades of experience working and living in the local market, and can help you every step of the process in buying your dream property. 
Coldwell Banker Costa Rica features the most advanced online technology for searching properties. It's like using a real estate MLS in Costa Rica with a name you've known and trusted for years. 
Costa Rica does not have many of the same legal protections in place for real estate buyers and sellers, making it crucial to work with a qualified and honest broker who will tell it like it is. We are committed to showing you the properties that meet your criteria and providing professional representation, customer service, and intangible resources that exceed your expectations. 
Use our advanced search tools to browse the largest selection of properties in Costa Rica. Just click here.
"The team at Coldwell Banker Costa Rica went to great lengths to help us find our home in Costa Rica. They went out of their way to identify potential homes that met with our many requests. Not only did we see many excellent choices, we were able to get a feel for the neighborhoods and surrounding areas. Without hesitation, we recommend Coldwell Banker for your real estate needs." 
— Susana, U.S.A.