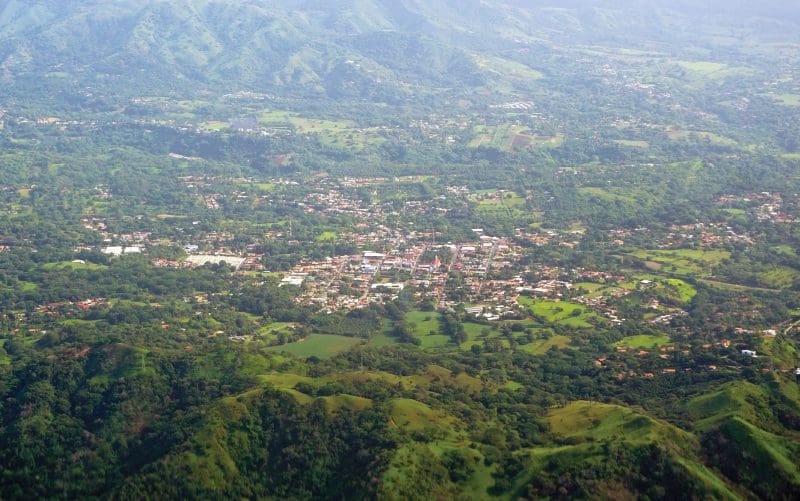 Atenas Costa Rica: Best of Both Worlds
Atenas Costa Rica: Best of Both Worlds.  Nestled in the mountains and lush fields of Costa Rica's Alajuela province is a town called Atenas. Ideal weather, creature comforts and slow-paced lifestyle are just a few reasons for this small community becoming so popular for expats to relocate and for visitors to stop over.
Originally known as the "Long Savana," Atenas took on its namesake identity from Athens, Greece in 1833. It was once the home of the Hueter tribe, consisting of various isolated families. The Spanish conquest brought surveyors looking for fertile lands, resulting in the development of a trading post and way station for Costa Rica's key agricultural trading routes. It became an important place for ox cart drivers (boyeros) to sleep and feed their oxen while travelling into the Central Valley.
Atenas offers varied
attractions for nature lovers.
In 1960, National Geographic awarded Atenas global recognition for having the best weather on earth, with year-round temperatures hovering in the 70s and summer peaks in the 80s. Given the climate's allure to foreigners, among other attributes of location, Atenas has grown into the modern city it is today, with a small-town feel. It boasts all the comforts and conveniences of modern urban life, while still an agricultural hub focused on coffee, sugar cane, corn, beans and fruits.
Atenas offers varied attractions for nature lovers, including its Central Park, municipal gardens and the Botanical Orchid Garden. There is also a butterfly sanctuary and the Zoo Avenue wildlife rescue and rehabilitation center.
Atenas is also a great location for coffee tours, taking you through all the processes from growing to brewing and an opportunity to take home coffee-related souvenirs.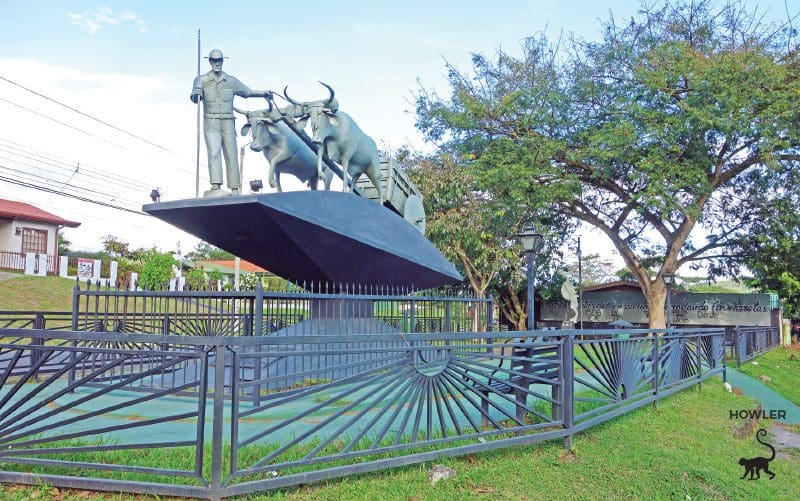 Before you even get to Atenas, stop at the Monument of the Boyeros, a sculpture depicting the oxcart heritage of traditional agricultural commerce. These carts are an important part of the Costa Rican identity, the colorful wheels being an historic symbol of agricultural prosperity through the ages.
The center of Atenas is a place to stay awhile and enjoy your peaceful surroundings. Visit the San Rafael Archangel Parish and its plaza and garden. There is no better way to feel the pulse of the local people than to lazily sit in the central plaza and watch passersby.
Renowned for centuries as a favored lodging spot for travelers, Atenas offers an array of places to stay. From luxury to basic comforts, there is something for everyone's budget. With the influx of visitors and an ever-expanding expat community comes a variety of delicious cuisine, too.   
Located just 30 minutes from San José, Atenas has everything you could want from big city living with the feel of a small farming town — truly the best of both worlds.
Read more about which region of Costa Rica is best for you here!