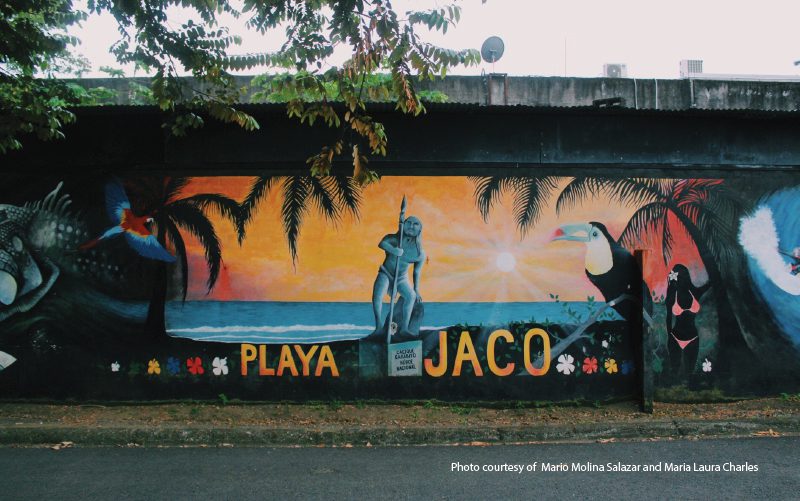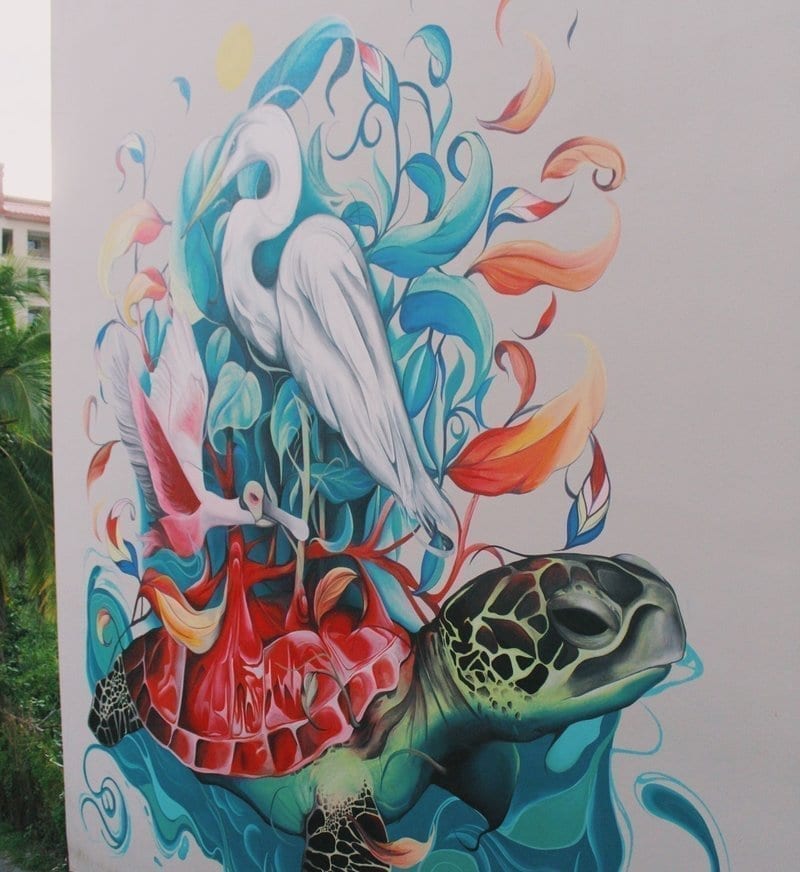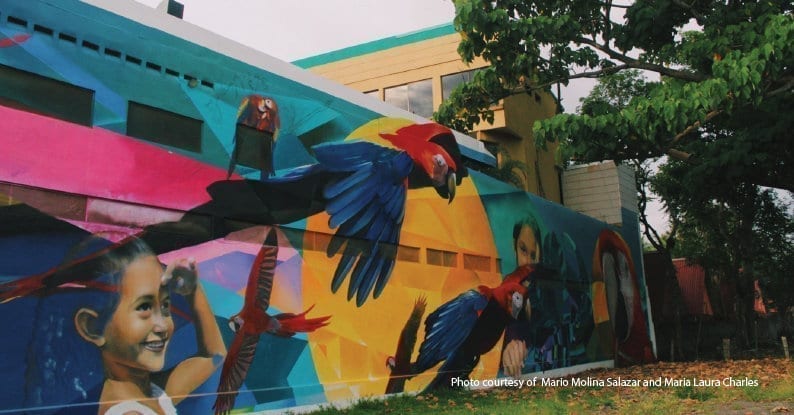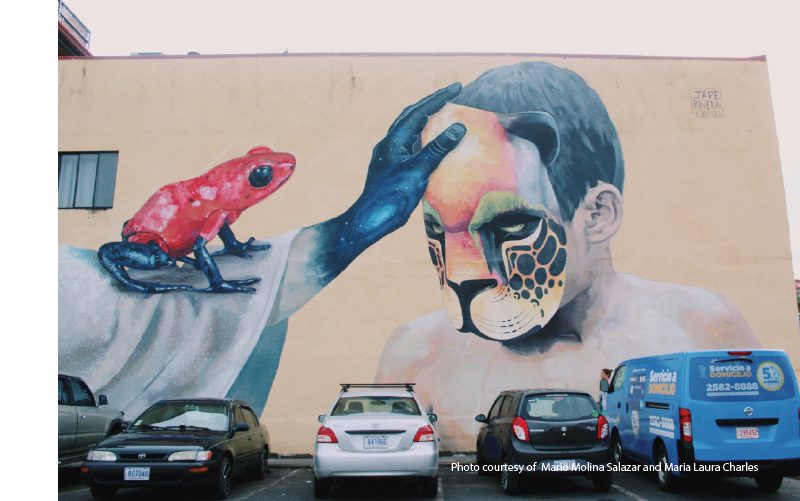 Painting the Town Jacó: A Surf City That Became an Art Gallery. As Jacó has strived to beautify its public spaces in recent years, the impact of art is an inspiring success story. Evidence of the surf town's esthetic transformation is all over the urban landscape. With the sensational treat of hearing the sea and feeling its salt-scented breeze while walking around comes the spectacle of a dynamic outdoor art gallery: massive wall murals created by painters from many parts of the world.
Artify Jacó was the brainchild of Stewart Winter, Emily Easton and Wendy Greenwald, whose shared belief that "murals can change a community" underpins the goal of making citizens proud.
When Easton traveled to Colombia, she fell in love with its street art and suggested the idea of painting murals in Jacó. Besides being passionate about art and murals, Winter owns two art shops in downtown Jacó. Tico Pod offers art pieces from Costa Rican and international artists, and Fruity Monkey Poop sells a variety of handmade souvenirs.
Locally inspired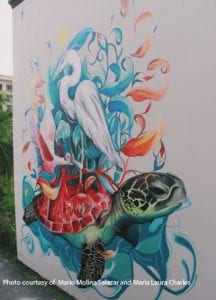 Art, love and nature are the interconnected themes for Artify Jacó murals. Inspiration for the enormous artworks comes from ancestral traditions and legendary local people, as well as Central Pacific fauna such as: toucans, pink spatulas and scarlet macaws.
Local artist Danny Herrera was commissioned to paint "Find Your Wings," depicting the famous scarlet macaw, as Artify Jacó's first wall mural in 2016. At Instagram #findyourwings you'll find more information and pictures of visitors posing with wings that now appear on several different wall locations.
The second Artify Jacó wall mural was painted in 2017 by the indigenous artist Kamel, representing his ancestral Boruca heritage and spiritual beliefs.
Dourone, Jade Rivera, Farid Rueda, Fio Silva and Diego Roa are among the other internationally known mural artists whose paintings are featured in Jacó's giant open-air art venue.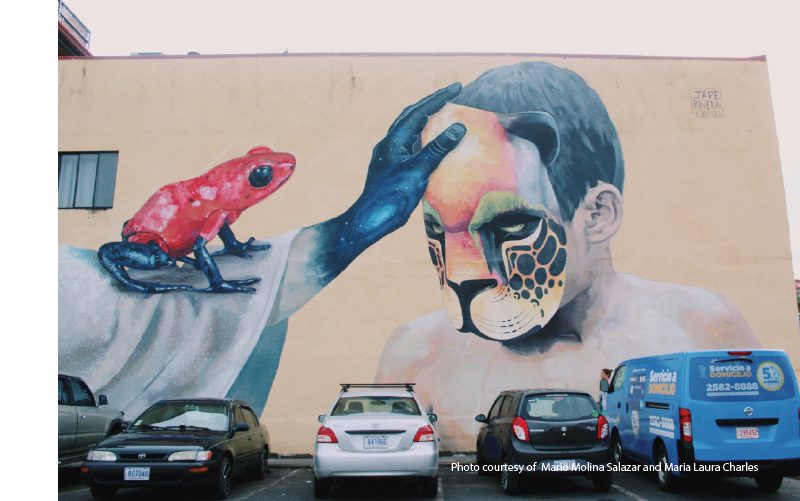 Different perspective
The Jacó Art Tour is highly recommended to learn about the city's history and culture, as well as the story behind each spectacular wall mural. Launched in April 2018 by the founder and tour guide Lourdes Castillo, this cultural initiative was designed to convey the importance of public art and enable participants to see Jacó from a different perspective.
For information:
www.artifyjaco.com.
artifyjaco@gmail.com
506 6001 1277