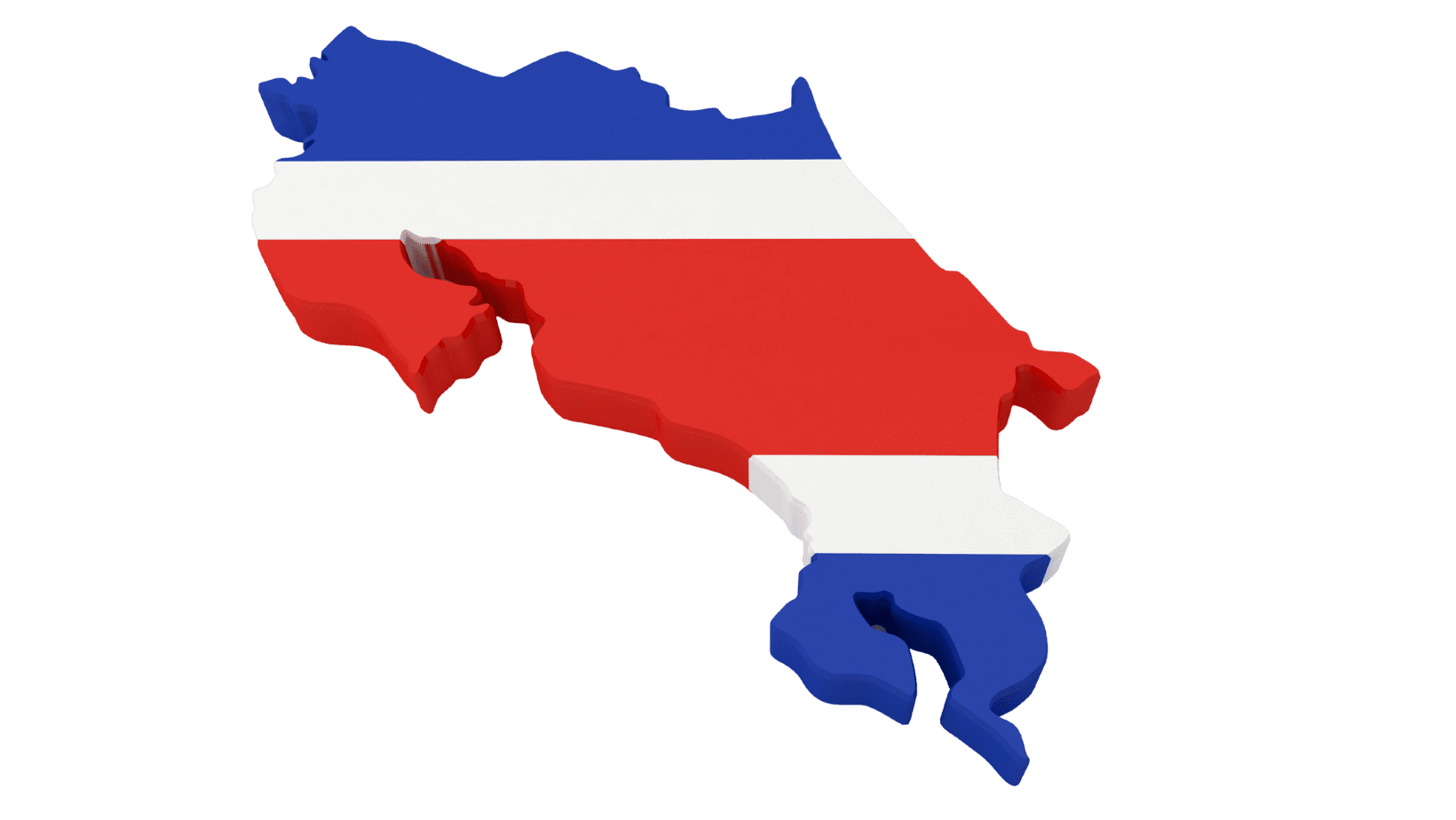 Abounding with adventure, mystery and culture puts Costa Rica on the top of many people's lists to visit or move to. (See our survey on what brought you to Costa Rica.)
The Latin American market for North Americans is still unknown to a remarkable extent. When you ask a person from North America about Latin America, often you receive a response like, "Yes, I love Mexico! We have vacationed in Mexico and stayed at all-inclusive resorts in Cancun." 
Well, this is the first indicator that they have no idea how much culture is harbored throughout the many countries making up this sector of the planet.
Howler has many articles about the arts and culture of the continent; yet, we have still only scratched the surface. The arts and festivals express the colors and enthusiasm and romanticism of the people. 
Nor should we downplay the emerging business markets in Latin America. The financial tech markets are getting stronger and garnering attention. Agriculture and other consumables are in abundance and the world is embracing the products supplied.
Costa Rica is no exception to this growing market. Howler has featured articles about organic shrimp farming, and also the production of pineapples that are being shipped around the world.
With concerns about being sustainable and regenerative, Costa Rica — with the notoriety of people such as Eduard Müller — has advanced in leaps and bounds over many of its Latin American counterparts.
With no mining or drilling of natural resources, Costa Rica has remained a very clean and natural country. As a culture, Costa Rica loves nature and showing it to the world. The natural resources are more valuable to Costa Ricans than strip mining, drilling and the denigration of old forests that absorb carbon and other gases but emit oxygen. The forests are the lungs of the world.
The reforestation of Costa Rica that has taken place over time is amazing. Along with the new growth are old forests — many in protected zones, for these carbon offsets and are sought after by worldwide corporate mandates. We have a healthier planet because of this effort, although we need to do more.
Within the ever-changing world, Costa Rica is experiencing a boom of people wanting to live here. This is causing issues with overcrowding and displacement of animals due to the loss of their natural habitat. 
If you are looking for a place to establish a second home or to live full-time, do your research. Look at the projects offered, then Google the project founders and directors by their names, followed by "Costa Rica". Example: Joe Blow Costa Rica. This is a good place to start your research. Always ask questions. Buzzwords like "eco," "environmental" and "sustainable" are being thrown around as a marketing tool. But it is very often misused and misunderstood.
Visit Costa Rica and enjoy its wonders. 
This month's edition of Howler showcases the adventures you can experience. There are so many to pick from, and they are available for all ages and skill levels. Don't be afraid to venture out … seize the opportunity to enjoy everything offered and immerse yourself in the wonders of this country.
Rank your top Costa Rica adventures here.
I would love to hear about your adventures and experiences. Email me at headmonkey@howlermag.com.
The Howler family lost two contributors last month. We are very sad to announce the passing of Ellen Zoe Golden and Mike Shannon. They are forever in our hearts. See their "In Memoriam" tributes. Remember them with us.
See this article in the magazine
April 2022 Troop (Contributors)
There's no need for traveling too far or wide in Costa Rica to indulge your adventurous spirit. In all shapes and forms, whether planned or spontaneous, adventures seem waiting to happen at every turn. Our cover story this month touches on the origins of leisure travel globally and the benefits of adventure travel specifically. As Howler's mainstay in connecting Costa Rica with the world, the number and scope of travel and adventure stories in our online archives grows more extensive with every new issue. We encourage you to explore them at your leisure, while not missing any opportunity to take advantage of the dozens of adventure options brought to you by Deals in Costa Rica.
In the same spirit, our April e-magazine features a pair of adventure tales, told by two different kayaking enthusiasts. We also take readers across several northern borders to Chiapas, Mexico, where five can't-miss experiences are highlighted by one of our most widely traveled contributors, Tom Schultz. The same writer-photographer documents his recent lucky sunset sighting of the famous "green flash" in Playa Santa Teresa.
We also look at 10 of the most common reasons why vacation trips to Costa Rica turn into decisions to live here, for so many international visitors. And sadly, our April issue includes memorial tributes to two long-time Howler contributors who recently passed away much too soon, Mike Shannon and Ellen Zoe Golden.
FEATURED CONTRIBUTOR
Far from the Hamptons in New York, where he was introduced to kayak fishing some time ago, Fred Lipsky shares insights with Howler readers about where and why he's come to avidly enjoy the sport in various Costa Rica locales. He describes in detail the gamut of kayak fishing gear he's equipped with, both for freshwater and ocean outings. 
Sometimes known by his alternate handle, the "Retired Cop from New Yawk," Fred also tells you how to contact him for arranging a one-on-one fishing tour on Lake Arenal or Cote Lake.
WRITERS
Joanna Blanco. Integrative nutritional health coach who helps clients embrace wellness in five interconnected areas of life: relationships, livelihood, physical activity, spiritual awareness and diet.
Debbie Bride. Canadian continuing to create and communicate in Costa Rica.
Terry Carlile. Served as a U. S. Navy journalist for eight years, and is also a workshop trainer and keynote speaker.
Fanny Carpio. Became hooked on kayak fishing in Costa Rica for the new adventures, discoveries and friendships that the sport and lifestyle opened up.
Laura Méndez. Founder of Pura Vida Vibrations. Offering sound journeys, breathwork experiences, cacao ceremonies & other activities. hello@puravidavibrations.com
Rick Philps. Canadian who practiced law in Victoria, BC before moving to Costa Rica in 1998. He has practiced law here for 17 years, having continued his education in civil law and notary and registry law. Offers legal due diligence seminars and consultations in the Gold Coast area for expats moving, or considering moving to Costa Rica. Contact rick@costaricacanadalaw.com or visit www.costaricacanadalaw.com
Tom Schultz. BS Biology and Geology, avid birder and nature photographer, retired software executive. tom@pananima.com