Welcome to Alex Bejarano as the new 2CostaRica Real Estate. A long-time resident of Tamarindo.
Alex Bejarano was born in Ft. Lauderdale, Florida. His parents moved back and forth from the U.S. to Bogota, Colombia until they eventually settled in the small town of Texarkana, Texas. He spent most of his childhood there until they made the move to San Jose, Costa Rica. Finishing up his studies and having graduated from Latina University with a degree in Business Administration; he relocated in 2007 to the beautiful beach town of Tamarindo to pursue a career in real estate.
Having worked first as a sales agent and later on as a sales executive for The Palms Private Villas, where he was partnered with Todd Cutter and the 2CRRE team; he eventually took a break from real estate to work in the non-profit field. During this time he oversaw operations for Latin America with Planet Water Foundation; an organization dedicated to abolishing water poverty. He was also the director of a local charity called Costa Rica Makes Me Happy which converts plastic into cinder blocks to build homes for the poor.
Yet throughout his business career, he has always been involved with his local church of Iglesia Casa Vida where he currently serves as one of the pastors on staff. Alex is married to his beautiful wife, Terri Lynn, and has had the joy of raising their three children alongside her. Serving is one of Alex's greatest passions in life. He desires to serve his clients through his 15 years of local knowledge and multi-cultural experience. His genuine involvement in the community makes him a great source of local information to help you make the best-informed decisions when it comes to your real estate investments in Costa Rica.
Description
When it comes to development properties, location is the starting point for success. In Tamarindo, there is no better location, nor remaining parcel of this size, that can compare to this impressive beachfront property. The property encompasses a total of 13,530m2 of land including 1.08 hectares of concession property and 3442m2 of titled land in the rear.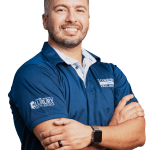 Alex Bejarano | Agent
E: alex@2crre.com
C: +506 8827 7244
A: Tamarindo, Guanacaste
W: www.2crtamarindo.com