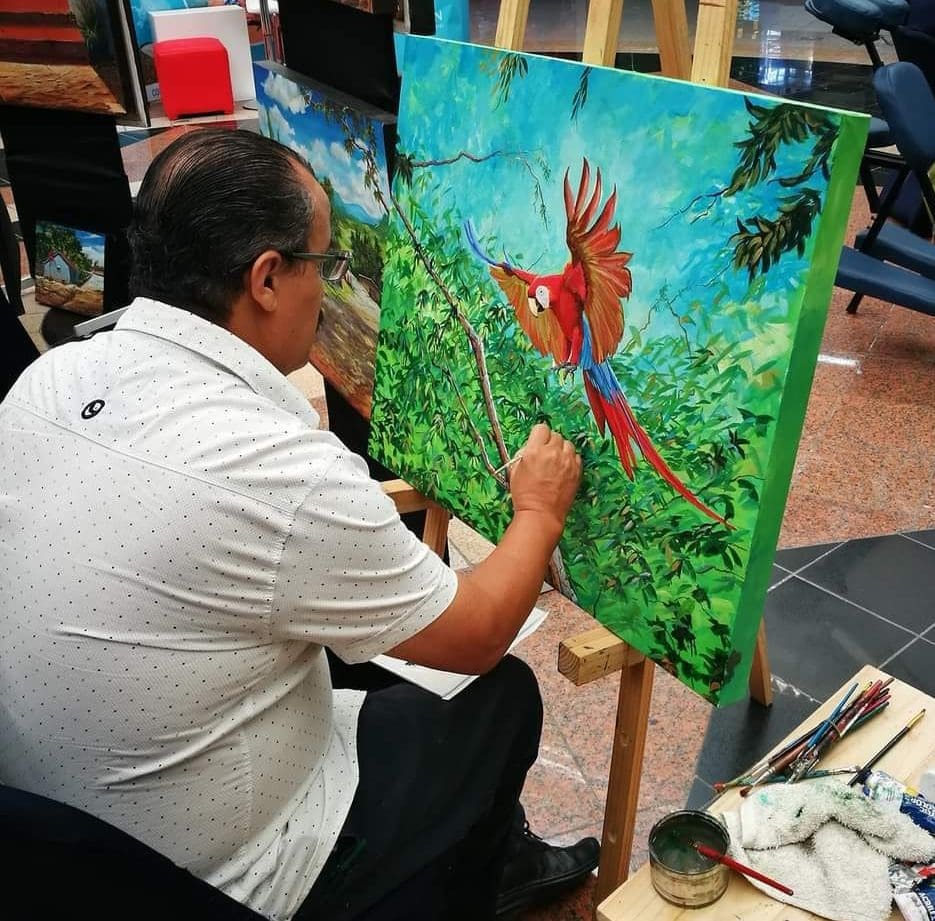 Painting to Preserve and Protect Nature
Capturing the stunning biodiversity of Costa Rica's forests, rivers and mountains, artist Alejandro Mendez Hernandez strives to raise awareness and encourage viewers to protect and preserve, as he calls it, "our green treasure … our nature." 
It is his appeal to protect these ecosystems that are a source of life, and an invitation to enjoy the country's humid tropical forests, waterfalls, mountains and rivers that reflect our nature.
"An artist has an important role in society, not only as a form of entertainment, but also as a communicator, critic, and to influence culture by instilling moral or spiritual values," says Mendez.
Roaming the countryside always provides Mendez with an abundance of inspiration for his artwork. With his incorporation of Costa Rican traditions and his imagination, we are seamlessly transported into his world. Painting with both oils and acrylics in a soft and realistic style, it is Mendez's attention to details that conveys his message and creativity.
With his award-winning painting, "De la Serie Cambio Climático Monteverde #3," Mendez achieved first place for his country, Costa Rica in "Pinceles por Armas" ("Brushes for Weapons"), hosted virtually by Sociedad Artistica Eventos International.
Impacting Alejandro's artistic abilities are his roles in art instruction and participation in numerous organizations such as Costa Rican Association of Visual Artists, Pinta and Pintors Plein Air. He is president for Costa Rica of the international Rinconesarte Cultural, hosting national and international exhibitions and contests both in person and virtually.
"When spectators see my paintings, they will take away a vision with a sensation of seeing a current theme treated with sincerity, love and dedication," says the artist.
For more information on Alejandro Mendez Hernandez, please visit our website at www.HiddenGardenArt.com, or contact us at info@HiddenGardenArt.com.