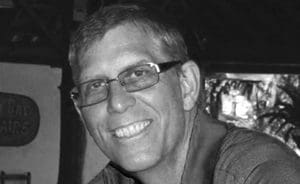 No one needs to be reminded how challenging this year has been. 
My wish for all is to be happy and healthy in the new year. Seize the moments and opportunities.
Make your own opportunities too. It's a time to let your creativity flourish. Don't let anything hold you back … personally or in the wider world where everyone's life intersects.
Nothing can stop you.
202012 Howler Troop (Contributors side)

Howler is excited about the onset of another year-end holiday season in Costa Rica, and with it the return of international tourists and snowbirds. As highlighted in the cover story, Planning Your Escape, we are encouraged by the already visible signs of renewed activity in the travel and hospitality sectors. Anytime is a great time to visit and travel this wonderful country, with endless options for adventure, relaxation and everything in between.
With Costa Rica being one of the most popular surf destinations in the world, we thought it was a good time to publish a Surf Science article answering the question in its title, What Makes a Good Surf Spot? To illustrate, we are pleased to feature images that do justice to this fascinating topic. Shaka Media, founded and located in Tamarindo, is a three-member team of photography and film production specialists: Arelys Rivas, Marcel Freitez and Monica Duffy. The company is well equipped to provide professional photos, videos and images using high-resolution cameras and GoPro models that deliver fully HD results. For information, contact shakamediainfo@gmail.com
WRITERS
Joanna Blanco. Integrative nutritional health coach who helps clients embrace wellness in five interconnected areas of life: relationships, livelihood, physical activity, spiritual awareness and diet.
Mariana Castilla. Local writer, teacher and graphic designer.
Ellen Zoe Golden.Former entertainment biz PR flack, now living the dream as a travel agent and journalist in Tamarindo. 
Ivan Granados. Managing Partner at GM Attorneys, specializing in real estate and corporate law. igranados@gmattorneyscr.com
Laura Méndez. Founder of Pura Vida Vibrations. Offering sound journeys, breath work experiences, cacao ceremonies & other activities. hello@puravidavibrations.com
Kelly Norris. Writer, photographer, and marketing specialist. Avid surfer, nature lover and certified yoga instructor combining her love for Costa Rica and personal passions with business.
Giannina Olivares. Strategic communication planner, energetic crystal healer, certified kidding around yoga teacher. 8906 4929. divinopropósito@gmail.com
Jenn Parker. An avid writer, traveler, and nature lover on a mission to surf the earth and share her stories. crjennparker@gmail.com
Luciana Smania. Marketing manager at Diamante Eco Adventure Park.
Patricia Sterman. Argentinian fashion design graduate, living in Costa Rica for 20 years. Owner of Azul Profundo Boutique, jewelry manufacturer and co-founder of SalveMonos animal protection group.
Vern Veer Jr. Retired reptile specialist, Denver zoo. Co-owner of V3 Reptile breeders.
Ryan Waldron. BS Atmospheric Science, surfer. ryan@witchsrock.com
PHOTOGRAPHERS

Christian Diaz. Costa Rican surf photographer @diazcarvs
(need to verify – I think he took some of Carlos Munoz photos used with the Esterillos Oeste/mermaid statue Surf Spot article?)
Jorge A. Russell. Professional photographer from Chile based in Jaco beach. Does outdoor photography and studio photography. 8836-6475.  Jorgerussellphotographer @gmail.com