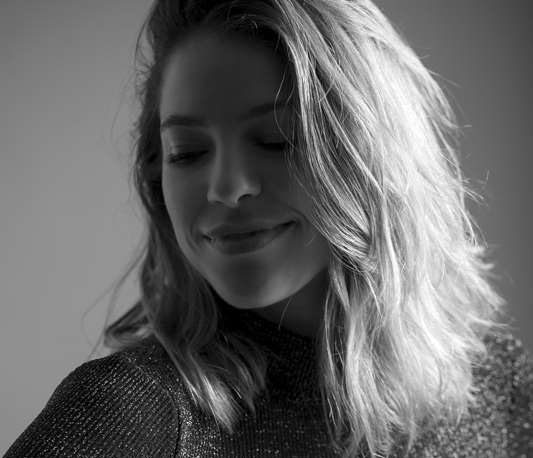 Feature – Debi Nova, Costa Rican Singing Sensation
Multicultural, bilingual and extraordinarily talented, Debi Nova has been making her imprint in the musical world at international levels. Born and raised in Costa Rica, the pop star first began playing the piano when she was 4 years old. By age 14, Nova had become a multi-instrumental singer- songwriter on a path towards greatness. In pursuit of her dreams, Nova moved to Los Angeles when she was 17 years old and signed her first record deal.
Nova has collaborated with an array of famous artists including Sean Paul, The Black Eyed Peas, Britney Spears and Ricky Martin. In 2004 her single "One Rhythm" scored the #1 track on the Billboard Hot/Dance Music Club chart and in 2014 her album "Soy" received a Latin Grammy nomination for Best New Vocal Pop Album.
As if being musically gifted isn't enough, the Costa Rican singer can also dance. In 2010, Nova made her first appearance on US television by participating in "Dancing with the Stars". Last year she joined the Columbian version of the program and won!
The opportunity to interview the artist was thrilling, not only because she released her third album just over a week ago, but because Nova is part of the Tamarindo community. Nova resides part time in the area and in her downtime you may find her walking the beach, surfing or watching the sunset. The artist tells us about her newest project, what she loves about Tamarindo and her efforts to join our voices to bring about change.
Congratulations on your new album! What inspired it?
The album is called "Gran Ciudad", Big City, and it tells the story about how I got to Los Angeles when I was 17. It's about how I moved to the big city with a suitcase full of dreams and what happened when I got there during those first few years—the exposure I got through new types of music that I hadn't been exposed to before and also of course the mix of emotions such a big move represented for me.
Can you tell us what it was like adapting as a Costa Rican in L.A.?
It was a big shift. It was definitely a mix of ups and downs and that's what the record talks about. A big part of the album talks about freedom and finding your own voice and rebelling and also going after what you really want, but of course that comes with a lot of loneliness, longing and heartbreak.
GRAN CIUDAD
New Album
Now that you have 3 albums out, how have you evolved
as a musician and what makes this album different from the others?
One amazing thing that happened with this album is that I got to fulfill a dream that I've always had, which was to record an album fully live, how albums were done before. So we went to Río de Janeiro where that album was recorded and for 6 days we recorded every song. It was a very fast and furious process, but also very relaxed and very organic and just brought me so much joy. I hadn't experienced that with any of my other albums because the other ones were a little bit more thought-out and everything was recorded separately and it's just a very different process. And of course as a person you change and evolve, so you know there's obviously a difference in the way I wrote and composed this album.
And what did you do to stay sane and grounded while busy recording?
Well, while I was in Río it was hard to do anything but be in the studio. But I have been meditating for over 10 years every day of my life so that's kind of like my life support, that's what keeps me sane. I meditate about 15 to 20 minutes each day and some days are harder than others, but just the exercise of sitting in silence when I wake up is something that has kept me afloat for sure. And yoga of course, but it can be hard when I'm traveling.
What are some of your favorite aspects about Tamarindo?
I love the ocean, I think that's number one. The fact that we have that amazing ocean, warm and clean, most of the time haha. And I think the community has managed to conserve a healthy balance in Tamarindo. What has happened in other beaches in Costa Rica is that they've had super fast growth, which has happened in Tamarindo, but I think the locals have wanted to keep a low profile and more relaxed vibe.
And what do you miss most when you're away?
The ocean, really, of course without counting my family and friends, that's obvious. But if you take that out of the equation I would say it's definitely the ocean.
We're living in politically charged times where a celebrity's voice and message can really make a difference. What message do you want to put out there?
I think what these last few months have taught me is that we really do have the power. Our voices, when they unite, are more powerful than anything else. When we're in the face of injustice and a power system that perhaps isn't listening to all of us, when we unite and raise our voices, we can make changes happen. That's what hard times create, they create a need to raise our voices and I actually think this is a good lesson for all of us.