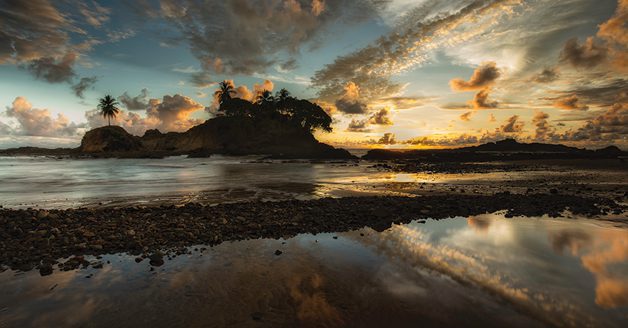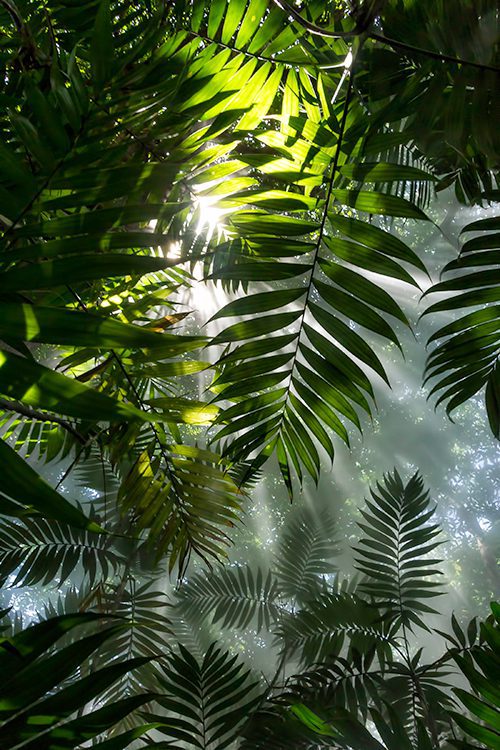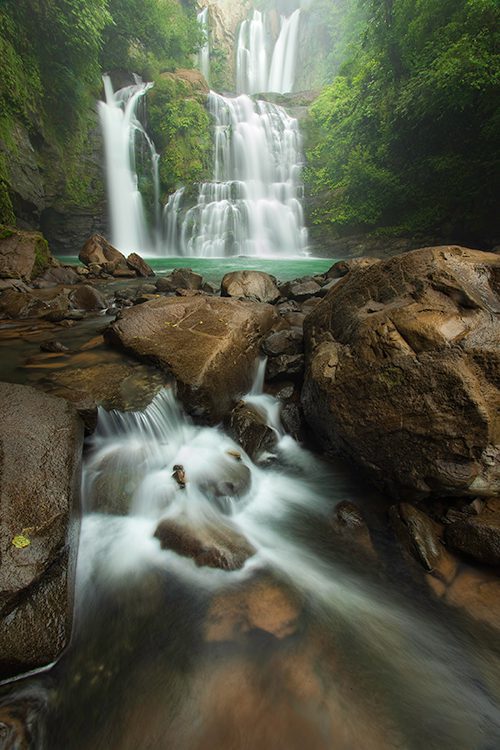 Looking through a camera lens is Costa Rica's new way of getting up close and personal with the dynamic biodiversity and microclimates found here.
If you ever imagined yourself as a National Geographic-type adventurer, photography tour company, Foto Verde Tours, gives you the skills and experience of being a nature and wildlife photographer out in the tropics of Central America.
However, be warned that engaging in tropical photography in Costa Rica comes with risks.
Warning #1: You will care for the environment.
Co-founders Paulo Valerio and Greg Basco remark that in being a good nature photographer, you also become a naturalist.
During one of the 10 to 12-day-long tours, days begin as early as dawn and go into the early hours of the evening to observe nocturnal creatures in action. Participants end up spending several three-to-four-hour chunks out in the field looking for sloths, hummingbirds and red-eyed green frogs.
The tour moves from one lodge to another every three days to experience different microclimates. Classroom sessions at each lodge focus on the camera techniques relevant to the wildlife, landscapes and lighting conditions they are likely to encounter.
Taking care to coexist well with the local ecology, the lodges themselves are also set up to attract wildlife such as frogs and hummingbirds.
After a fortnight of a Foto Verde photography intense schedule, you may even find yourself displaying behaviors of naturalists. Do not be surprised if you catch yourself following one or two conservationist organizations on social media; becoming an expert in one of your favorite species of tropical wildlife; or having passionate discussions with other wildlife enthusiasts.
Warning #2: Flash photography is addictive.
There is a reason why many of the people on a Foto Verde Tour are repeat customers. These tours go beyond just taking photos of maw caws and lizards. Each workshop is an experience in composing compelling images.
The majority of participants on these tours are amatuer to semi-professional photographers looking to improve their camera techniques from renowned photographers they admire.
Specializing in rainforest photography, Foto Verde Tour owner, Greg, has mastered the use of external flash for very natural looking nature prints. It is the photographers inspired by the beauty of Greg's photos that seek out multiple Foto Verde workshops.
During the tour photographers learn to utilize their cameras and equipment to their full potential in less-than-ideal conditions. Costa Rica's tropical conditions offer a perfect breeding ground for creativity. As lighting is not consistent, the use of flash to compensate and mimic natural light is a craft that has to be continually practiced and refined. The result can be absolutely stunning photographs.
Following these workshops, many of the participants of Foto Verde Tours have had their work submitted in their own local and regional photography contests. Even more have ended up selling their prints to various publications and stock photography outfitters.
Warning #3: You will display some contortionist tendencies.
When the subject of interest is only six inches away and often camouflaged in foliage, capturing that image requires some strange looking and contorted poses. You could be on your belly, on your knees, or even hugging a tree to get the perfect angle and lighting without said subject scurrying off.
Each tour theme has a different pace. Where landscape photography is more contemplative and about getting the right composition, you may need a good stretch after a macro-photography session of shooting frogs, lizards and butterflies.
During a tropical birds workshop, you may instead want an ice pack and soothing cream.  This is for the stubbed toes and ant bites you will receive while your eyes are peeled to the skies and treetops as you scan for toucans, falcons and quetzals.
If you think that that may be too intense for you, there is no need to worry. Many of the Foto Verde participants are between 50 and 70 years old. Greg and Paulo also ensure that you don't walk off a cliff while shooting a falcon soaring in the sky. You can be as adventurous as you please within reason. They are there to make sure you don't go over any safety limits.
Not just for semi-professionals
If you ever thought that nocturnal tours and guided nature walks were a boring and unnecessary tour to indulge in, put a camera in your hand and you'll realize that it is a thoroughly engaging physical and mental activity.
Having now been warned of tropical photography's effect on you, why not look up some nature photography tips and start engaging with Costa Rica's incredible biodiversity in a truly personal and adventurous way.