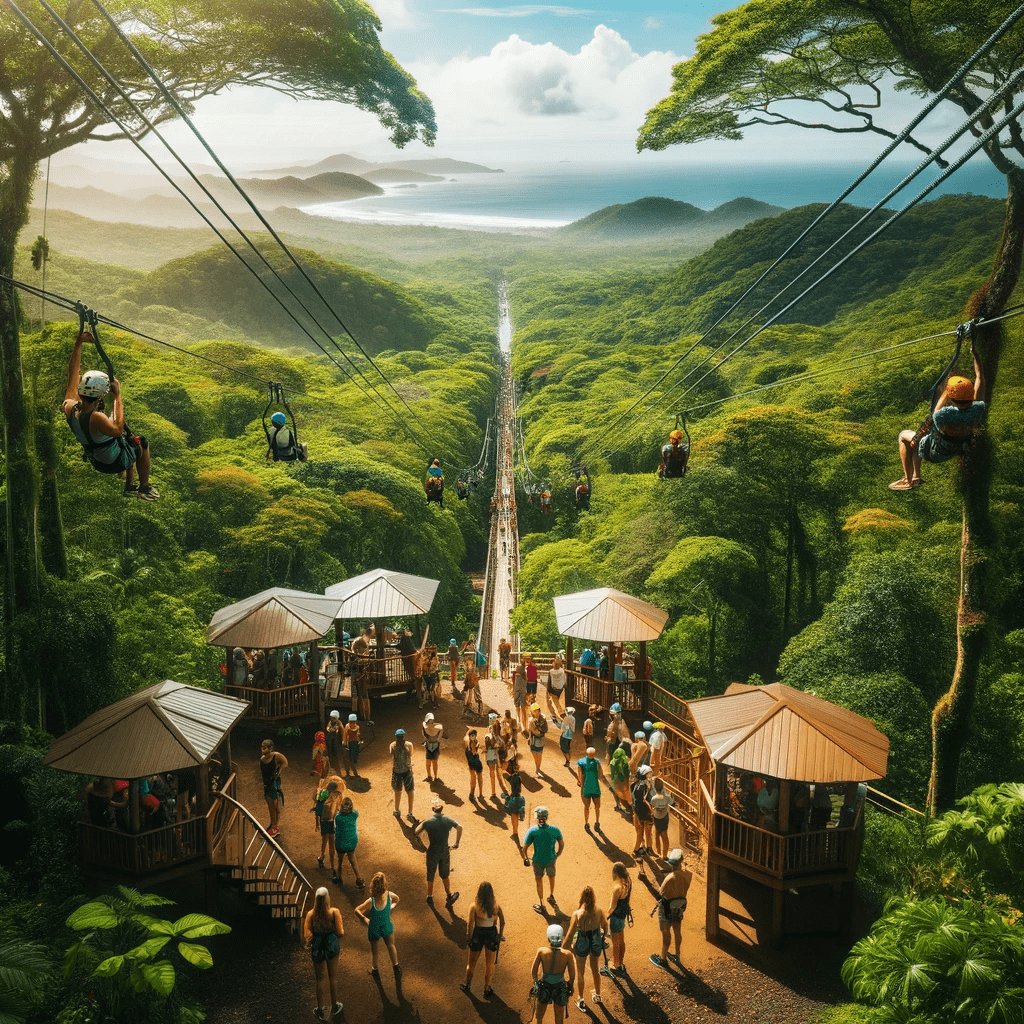 The picture is an artist's rendering and doesn't reflect it accurately.
Diamante Eco Adventure Park, located next to the RIU Hotel in the Gulf of Papagayo, Guanacaste, is a treasure trove of adventures waiting to be discovered. Here's a bit about what you can expect from a day at Diamante, along with how to snag a cool discount of 10% with the code HOWLER.
Adventures Galore:
At Diamante, the list of activities is extensive and exhilarating. Here's a taste of what's on offer:
Extreme Canopy Tour: Enjoy the rush as you zip on the longest oceanview dual-line in Costa Rica.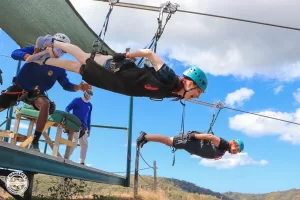 Animal Sanctuary: Get up close with the local wildlife, including jaguars, monkeys, and more in a renowned sanctuary that was designed by Jack Hannah. These animals were rescued from zoos and other illegal operations and cannot be released. This is an opportunity to learn from them.
Local Cultural Experience: Step into a local house for a rich cultural immersion.
ATV and Horseback Riding Trails: Explore the terrain on wheels or horseback, whichever thrills you more.
Ocean Activities: Dive into a range of ocean activities and feel the essence of the Pacific
Snagging that 10% Discount:
Now, about that discount. By using the code HOWLER when booking online at www.diamanteecoadventurepark.com, you can shave 10% off the cost of any activity or pass offered by the park. This discount is facilitated through a partnership between Diamante Eco Adventure Park and Howler Magazine, a travel information magazine and website, trusted for over 28 years in Costa Rica. To get the discount, it's as simple as using the code online at Diamante Eco Adventure Park or by telling the attendant at the park when paying to use code HOWLER. However, be cautious not to book your tour through a third-party vendor or tour operator as this will make you ineligible for the discount. The discount is exclusive to bookings made directly with Diamante Park online or at the Park using the code HOWLER.
It's a splendid opportunity not just to explore the wonders of Costa Rica but to do so at a bargain. So, ready to dive into the adventure?