Discover the Ultimate Family-Friendly Adventure at Diamante, Costa Rica
Costa Rica, the jewel of Central America, invites families to immerse themselves in its rich culture and diverse ecosystem. The heart of this vibrant land houses the extraordinary Diamante Eco Adventure Park, a place where every family member will find something to marvel at. With its combination of thrilling activities and educational experiences, it's the perfect destination to create lifelong memories.
A World of Adventure Awaits at Diamante Eco Adventure Park
Embark on a day of endless possibilities at Diamante Eco Adventure Park. This haven of adventure offers a plethora of experiences designed to entertain, educate, and evoke a sense of wonder for all ages.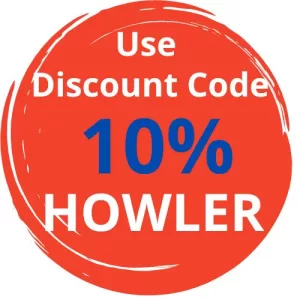 Soaring Through the Sky: The Zip Line Experience
Imagine flying through the air, surrounded by the breathtaking views of Costa Rica's vibrant landscapes. Diamante's zip line offers this and more, with a course that is both the longest and the safest in the region. Feel the rush of adrenaline as you witness the majestic Guanacaste coastline from a bird's eye perspective.
When Booking Don't forget to use Code HOWLER to receive a 10% discount on your purchase.
Wildlife Sanctuary: A Journey of Discovery
Take a walk on the wild side and venture into Diamante's incredible wildlife sanctuary. Home to an array of fascinating creatures including the elusive jaguar and curious monkeys, this sanctuary allows you to come face to face with some of Costa Rica's most beautiful inhabitants in a safe and responsible manner. Make sure to capture the vibrant colors of the toucans and macaws as they perch high above the trees. Please note that the animals have been rescued and cannot live in the wild. If it wasn't for rescues like Diamante these animals would have to be euthanized. While enjoying them, learn from them.
Botanical Garden: A Walk Among Nature's Masterpieces
Lose yourself in the lush and bountiful botanical gardens that Diamante Eco Adventure Park boasts. With an array of native plants and flowers, this place is a paradise for botany enthusiasts and those looking to relax amidst nature's artwork. Every pathway leads to a new discovery, showcasing the rich biodiversity of Costa Rica.
Beach Activities: Fun Under the Costa Rican Sun
No visit to Diamante would be complete without spending a day at the beach. The park offers access to a pristine stretch of coastline where families can indulge in a variety of water sports and activities. Whether it's kayaking, paddleboarding, or just building sandcastles with the little ones, the beach promises a day full of fun and sun.
Gastronomy Experience: A Feast for the Senses
After a day of exploration and adventure, families can gather to relish in a gastronomy experience that is rich with Costa Rican flavors. Diamante offers a range of dining options to satisfy every palate, including local delicacies and international cuisines. Feast your eyes and your taste buds on a meal that embodies the spirit of Costa Rican culture.
Plan Your Visit Today
Diamante Eco Adventure Park stands as a beacon of adventure, beckoning families to explore the rich offerings of Costa Rica. It's more than a park; it's a destination where memories are forged, and bonds are strengthened. Plan your visit today and unlock a world of adventure and discovery.
Discover Diamante, where every pathway leads to a new adventure, and every moment is a memory in the making. Embrace the vibrant culture and diverse ecosystem of Costa Rica with your loved ones at Diamante Eco Adventure Park.
Remember, this paradise is waiting to welcome you with open arms and a wealth of experiences to discover. Book your adventure today and forge unforgettable memories with your family in the heart of Costa Rica. Don't forget to use Code HOWLER to receive a 10% discount on your purchase.