The concept behind www.grupotropigala.com  was created to be a trusted conduit between property owners and developers in Costa Rica with interested buyers in North America and the world.
Our motivation is beyond just selling, it is providing the best information from reliable sources who will ensure every transaction for which we are apart is done, not only legally but ethically.
After meeting Marcela Fernandez and Eliza Fernandez, I knew I could achieve this goal.
Soon after, I met the hardest working real estate agent in all of Costa Rica,  Lana Taal, who's many years in the Costa Rica real estate market secured all of our current inventory and more to come.
See this article in the magazine
Rock Patterson
Coordinator
rock@inlovewithcostarica.com
US Phone 407-535-9939
Lana Taal
Real Estate Agent
Lana@inlovewithcostarica.com
CR Phone 506 8660 2063
Marcela Fernandez
, Real Estate Attorney guanacasteproperties@gmail.com
Eliza Fernandez
Civil Engineer and Construction
Eliza@inlovewithcostarica.com
CR 506 8310 8637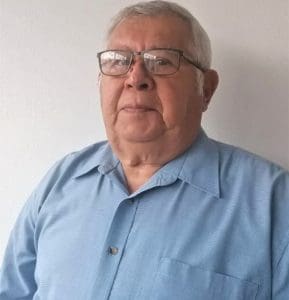 Mario Jiménez
Research associate, with extensive personal contacts in the Real Estate area throughout Costa Rica, focusing on commercial, agricultural, and tourist properties.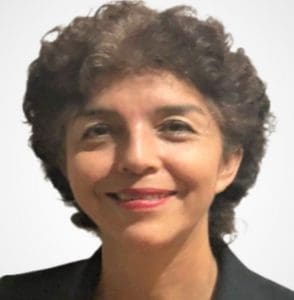 Julia Ibarra
Lawyer and notary, with emphasis on civil law and Real Estate purchase process, and also has good business networking with public institutions and municipalities in the area.
Jorge Aguilar
Architect and urban planner, with an emphasis on commercial and residential construction. He has 10 years of experience. Has a long list of more than 400 projects in his professional history.
Luz Ruiz
Fraud and security specialist. 18 years of experience in managing large-scale events.
Ana Cecilia Solano
Lawyer and notary, with emphasis in Real Estate. Expert in private financing and mortgage loans and extensive experience in all types of litigation.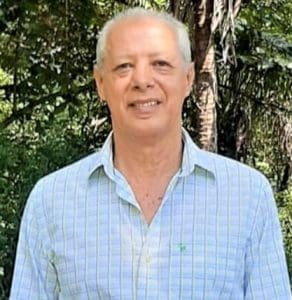 Mario Flores
Experienced businessman with an emphasis on restaurants and Real Estate around the country. With a business networking in government institutions in the northern area of ​​Guanacaste.
OUR PURPOSE
Keeping things simple and transparent is a great principle to live by and to do business with. It's even better when you have a team of experts that share those same values.
Start with honest and unselfish principles and organically only work with those for whom you share common values: I was so fortunate to find an expert engineer/inspector of all things construction water and mineral rights,(Eliza) as well as an independent real estate attorney to oversee the buyer's side of the transaction (Marcela) and you have all the ingredients for a smooth purchase. In addition the very next day, I meet the hardest working listing agent in all of Costa Rica, Lana Taal, with her vast network of contacts, engineers, architects and property owners. We always seek investors and joint venture opportunists who share our values and are passionate about Costa Rica.
Transparency and service in real estate means doing our best for both sides of each transaction, which means clear communication and expectations. Real estate can be a challenging experience in any country and that difficulty can seem even more confusing when purchasing in another country. InLovewithCostaRica.com was created to provide the solution for safely purchasing property in Costa Rica for both for the seller and buyer.
Costa Rica does not have an official multiple listing service but Property Shelf is a very close substitute.
There is a legal process for real estate transactions for everyone, including non-citizens. For that legal expertise, we have two legal partners of impeccable credentials, Marcela and Eliza.
My remarkable fortune of connecting with these two talented professionals who work in both the US and Costa Rica, is now your remarkable fortune for purchasing Costa Rican property.
Costa Rica offers most of the same essentials and pleasures we are used to in the US. There are Walmart's, Starbucks, and plenty of gas stations just not one on every corner, but that is part of what makes Costa Rica so special. It's natural and raw yet refined and cultured.
Cell service is extremely good and reliable, roads are excellent although most in rural areas are two-lane and can be slow sometimes.
On a rural road, you may pass an expensive luxury car or a man on a horse, which is another example of the charm of this country. And mentioning driving, utilizing the WAZE app, you can't get lost, whether driving to the far reaches of Montverde or downtown and congested San Jose. Do I sound like I love this place?
Living in Costa Rica, as beautiful and peaceful as it is, is not for everyone, but for those of us who have spent any time here understand it has its own unique gravitational pull like no other country in the world. If we can be of service, including immigration/residency assistance, please don't hesitate to contact us via WhatsApp or our contact page.
See this article in the magazine (click photo):
HACIENDA LOS CORTEZALES
Extremely rare beach front, ocean view property
312 hectares (788 acres) 140 hectares (350 acres) of firm land 80% buildable, semi-flat with a gradual slope towards the sea, with excellent views of the sea. 182 hectares – natural reserve, mangroves and estuary with Amazonian water channels of spectacular beauty
Solevida
780 acres just outside Orotina
A Beautiful Property totaling 780 acres (315 hectares)
Strategically Located in one of the best areas of the Central Pacific Zone of Costa Rica. Close to Celba / Orotina / San Mateo.
Abundant Nature with limitless possibilities for the creation of a unique & desirable living concept. Perfectly Suitable to meet the rapidly-growing market for mid-to-high-end housing, combined with a sustainable, country lifestyle.
Curridabat:
The property is located in Curridabat, Lomas de Ayarco c 121/Contec, Condominium Villas Santiago #1
It has:
– 4 bathrooms (each room has its own) + one for visitors on the ground floor
-On the upper floor there are 3 bedrooms and a TV room / or bedroom according to family needs.
– Ground floor: utility room with bathroom.
-Two dining rooms and two living room areas.
-Service area for washing and drying.
-Clothes drying area.
-Garage for 2 vehicles and two more in common area.
Important:
-Two rooms have walking closet.
-Land: 550 meters. + condominium common areas.
Construction: 370 meters.