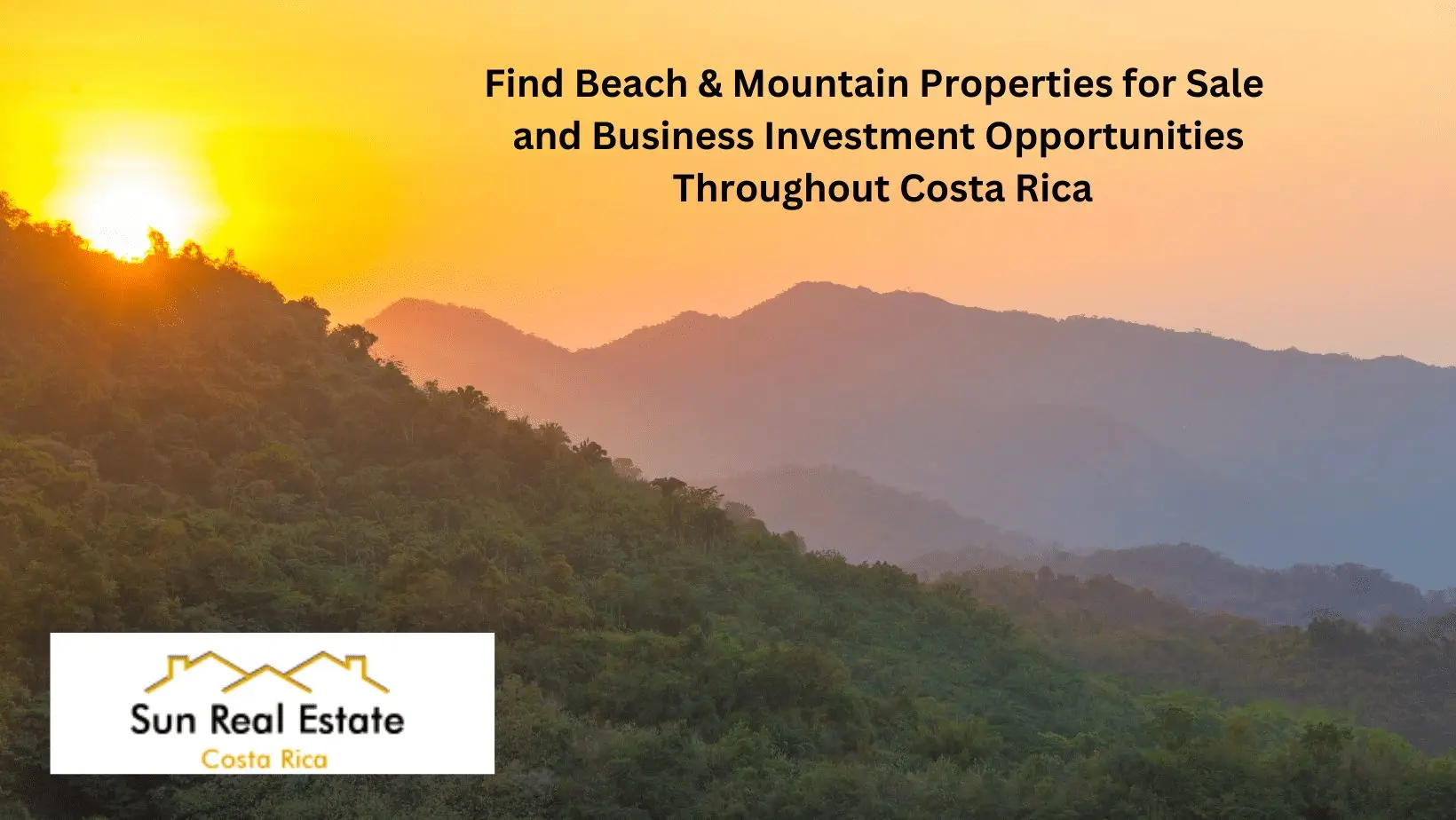 Sun Real Estate specializes in the Guanacaste Real Estate Market
We have a significant amount of unique Mountain Real Estate,
Beach Properties or just beautiful Farm Land to offer.
As an independent Real Estate Broker, our experts cover a variety
of locations ideal for living, retiring or investing in Guanacaste.
Hot Springs and Mountain Farms, such as Residential and Building lots,
Commercial Land, Hotels, Titled Beachfront Farms, for development also very huge properties.

Business ideas are what Sun Real Estate listings include.
Johannes Valentin Beriè, known as Hans is a German entrepreneur and the owner of different companies,  working as a proven and successful businessman, for 30 years in Costa Rica,  with different kinds of views, and greatly connected everywhere, to get things done.
With Sun Real Estate he formed a team of specialists and solvers of critical situations,  for any type of happenings, to lead the clients to a positive outcome,
Hans never lets his clients run alone before and after a successful closure,
he always watches them and makes sure they are in a safe place.