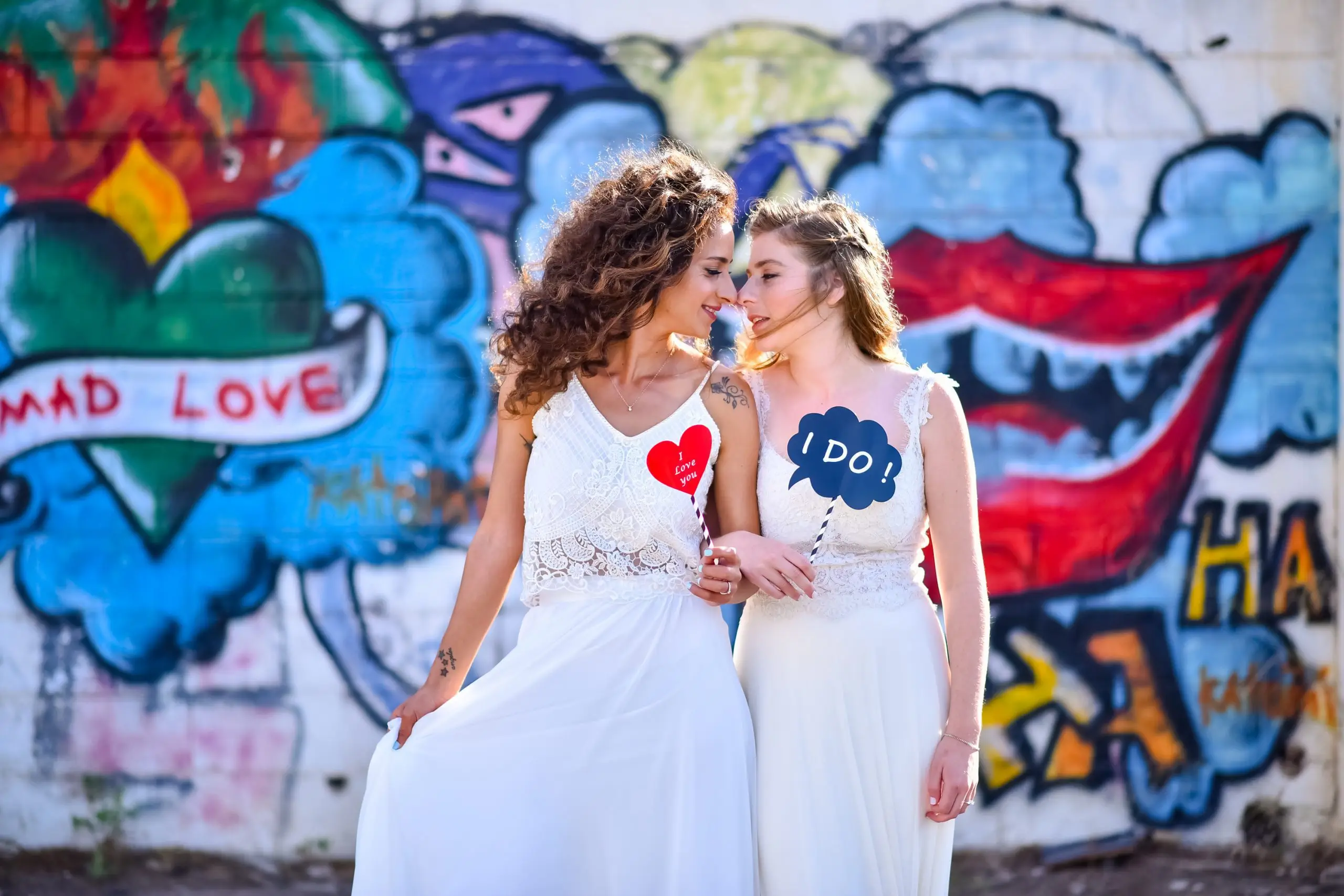 Costa Rica the First Country in Central America to Legalize Same-Sex Marriage
(Spanish below)
On May 26, 2020, Costa Rica joined 29 other nations in furthering equality for all its citizens in a landmark decision legalizing same-sex marriage. It's another recent example of the depth of respect this beautiful country has shown for all individuals, time after time. Similar to the way Costa Rica led its Central American neighbors in the response to COVID-19, our country became the first in Central America to rule that discrimination against same-sex couples was unconstitutional.
This movement towards equality began in 2016, when the Office of the former Vice President, Ana Helena Chacón Echeverría, requested an advisory opinion from the Inter-American Court of Human Rights (ICHR). The Office sought to verify if the American Convention regarding Human Rights respected the matrimonial rights for same-sex marriages, and whether or not the member countries could regulate these unions. 
The ICHR's advisory opinion was issued on November 24, 2017. It stated that Costa Rica, and all the other members of the "Pacto de San José," must guarantee same-sex couples all existing rights — including the right to a marriage — that heterosexual couples already enjoy. 
The opinion clarified that:  
"To do so, it might be necessary for participating countries to modify pre-existing regulations and laws through legislative, judicial, or administrative measures, for these rights to include same sex couples. States that might have institutional difficulties modifying these regulations and/or laws have the duty to guarantee that couples of the same sex have equality and parity of rights equal to those of opposite sex couples, without any discrimination." (Advisory Opinion #AO-24/17 ICHR, page 86)
Legal changes urged
Almost a year later, in August 2018, the Costa Rican Constitutional Court urged the Legislative Assembly to approve the necessary legislation in order to legalize same-sex marriage in Costa Rica. This was to take place within 18 months of the entire resolution being published in the Judicial Bulletin.
In a major milestone for same-sex couples, the Constitutional Court ruled, "considerando section IX of the resolution, that section 14 subsection 6) of the Family Code, which forbids the legal recognition of relationships between same-sex people, is unconstitutional since it violates the constitutional and conventional right to equality."
Ultimately, on May 26, 2020, because no legislation was pursued during the 18-month term, the section 14 subsection 6 of the Family Code was repealed. Thus, marriage for same-sex couples became legal and duly recognized in Costa Rica. 
In addition to achieving the legality of same-sex marriages, same-sex couples also were granted access to other rights. Notably, they include the right to inheritance, medical decision-making for each other, the right to obtain a joint bank and credit account, and unemployment benefits, among others.  
Today, as reported by Reuters, same-sex couples across the country are now enjoying the legal right to marriage.
"It's a stepping stone towards equality that makes us keep up the fight for respect that those of us with a different sexual orientation deserve," Marco Castillo, head of the "Organización Interseccional Pro Derechos Humanos" told news media after signing the certificate and exchanging rings at the Family Court of Desamparados, in San José.
Our law firm is at your service to support and guide you through all of the legal requirements necessary at info@gmattorneyscr.com.
*********************************SPANISH ***********************************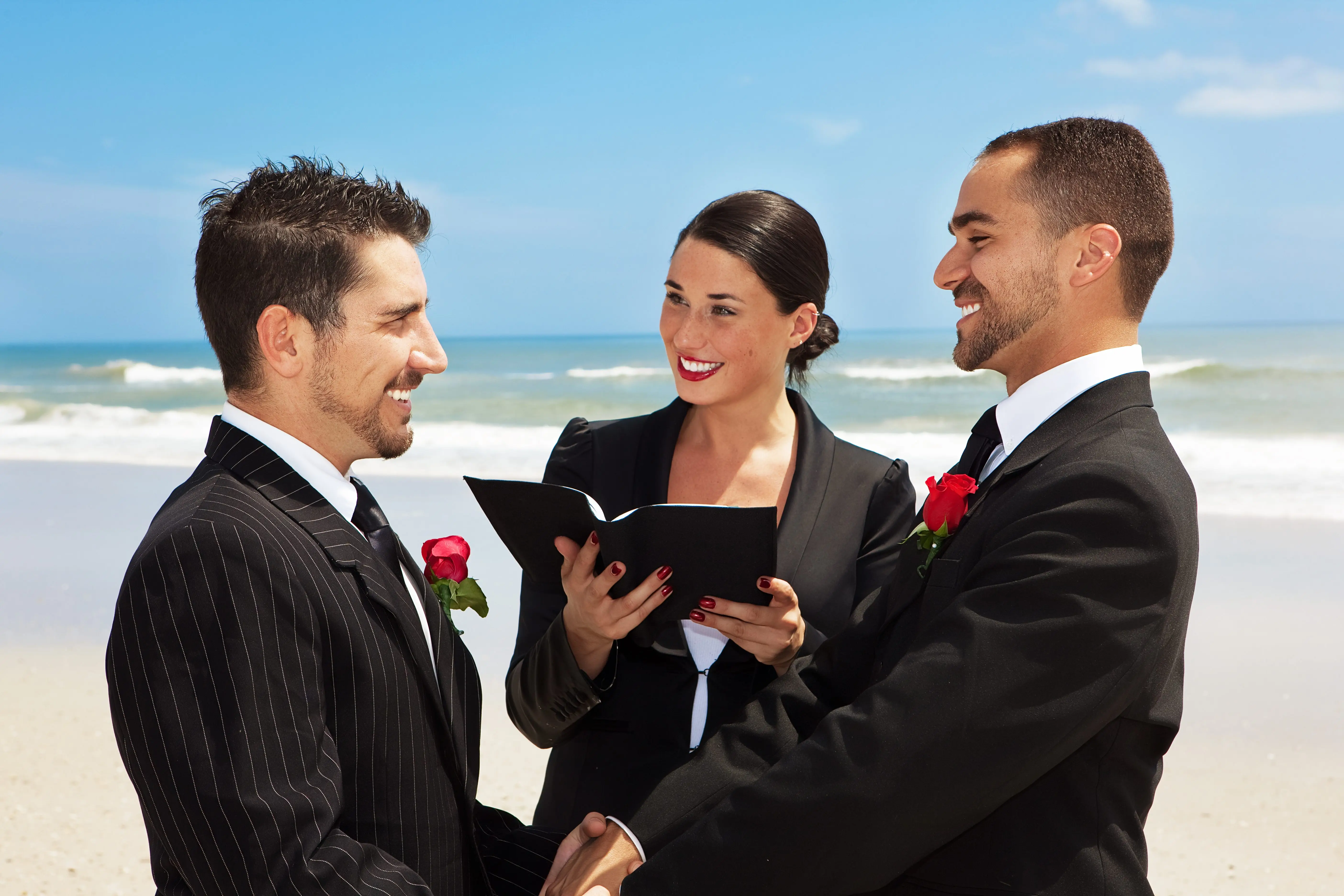 Matrimonio igualitario 
Antecedentes
En el año 2016, el Despacho de la Vicepresidenta de la República, señora Ana Helena Chacón Echeverría, envió a la Corte Interamericana de Derechos Humanos (CIDH), una solicitud de opinión consultiva para aclarar si la Convención Americana sobre Derechos Humanos, consagra los derechos patrimoniales para las parejas del mismo sexo y si era necesario que los países miembros tuvieran una figura jurídica que regulase esos vínculos.
La Opinión Consultiva número OC-24/17, del 24 de noviembre de 2017, emitida por la CIDH, señaló que Costa Rica y todos los países miembros del Pacto de San José, deben garantizar a las parejas del mismo sexo todos los derechos existentes en la legislación, incluido el derecho a la figura del matrimonio de la que ya gozan las parejas heterosexuales, y preciso que: 
"Para ello, podría ser necesario que los Estados modifiquen las figuras existentes, a través de medidas legislativas, judiciales o administrativas, para ampliarlas a las parejas constituidas por personas del mismo sexo. Los Estados que tuviesen dificultades institucionales para adecuar las figuras existentes, transitoriamente, y en tanto de buena fe impulsen esas reformas, tienen de la misma manera él deber de garantizar a las parejas constituidas por personas del mismo sexo, igualdad y paridad de derechos respecto de las de distinto sexo, sin discriminación alguna". (Opinión Consultiva número OC-24/17 CIDH, página número 86)
Por su parte, en agosto de 2018, la Sala Constitucional de nuestro país, mediante resolución Nº 12782 – 2018 (que resolvió las acciones de inconstitucionalidad acumuladas bajo los expedientes: 15-013971-0007-CO, 15- 017075-0007-CO y 16-002972-0007-CO), por voto de mayoría, y vista la potestad que ostenta la Sala de graduar y dimensionar los efectos de sus sentencias de inconstitucionalidad (ordinal 91 de la Ley de la Jurisdicción Constitucional), instó a la Asamblea Legislativa, a que en el plazo de 18 meses, contado a partir de la publicación íntegra del  pronunciamiento en el Boletín Judicial, "adecue el marco jurídico nacional con la finalidad de regular los alcances y efectos derivados de las relaciones de pareja entre personas del mismo sexo, en los términos expuestos en esta sentencia. En consecuencia, se mantiene la vigencia del inciso 6 del numeral 14 del Código de Familia hasta por el citado plazo de 18 meses"
La Sala Constitucional, en su razonamiento, (Considerando IX de la resolución), concluyó que el artículo 14 inciso 6) del Código de Familia, es inconstitucional por violación al derecho constitucional y convencional a la igualdad, la cual se expande sobre el sistema jurídico-positivo e impide el reconocimiento legal pleno de las relaciones de pareja entre personas del mismo sexo.
Al no haber legislado la Asamblea Legislativa sobre esta materia en el plazo concedido de los 18 meses, fue que el día 26 de mayo de 2020, quedó derogado el inciso 6 del numeral 14 del Código de Familia, -en cumplimiento de la resolución de la Sala Constitucional-, por lo cual el matrimonio igualitario es legal y reconocido, y Costa Rica se convierte en el primer país en Centroamérica y el número 29 en el mundo que en recocer el matrimonio en personas del mismo género.
Importante indicar que de forma accesoria, las parejas homosexuales adquieren el acceso a otros derechos, por ejemplo, derecho a la herencia, toma de decisiones médicas sobre su pareja, derecho a optar por un crédito bancario conjuntamente y beneficios por desempleo, entre otros.